Sixth chakra or Ajna: intuition and perception
---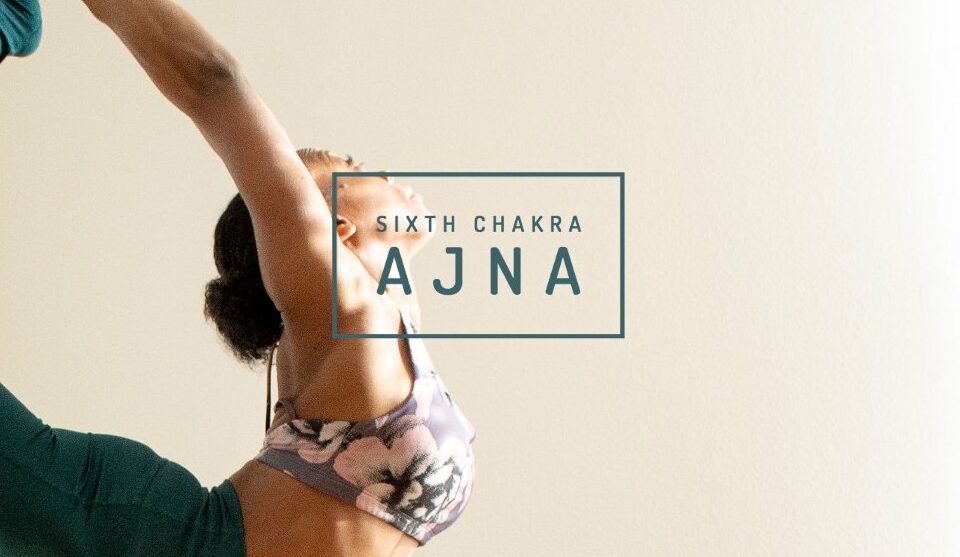 The sixth chakra, Ajna, is also called the frontal chakra or 3rd eye. It is the chakra of the inner vision and the extrasensory perception. The 3rd eye allows psychics and therapists to see the aura, to go back into past lives, etc.
It is also the chakra of perception and discernment. When it is too weak, one becomes suggestible and hesitant. The spiritual evolution and the harmonious development of this chakra give an acuity of perception and judgment which makes it possible to be always at the right place, at the right moment.
In the physical body, Ajna governs the thalamus, pituitary, face, eyes, cerebellum, central nervous system, sinuses, and pituitary gland.
2024 predictions are out
Discover the stars predictions for new year!
Sixth chakra or Ajna
---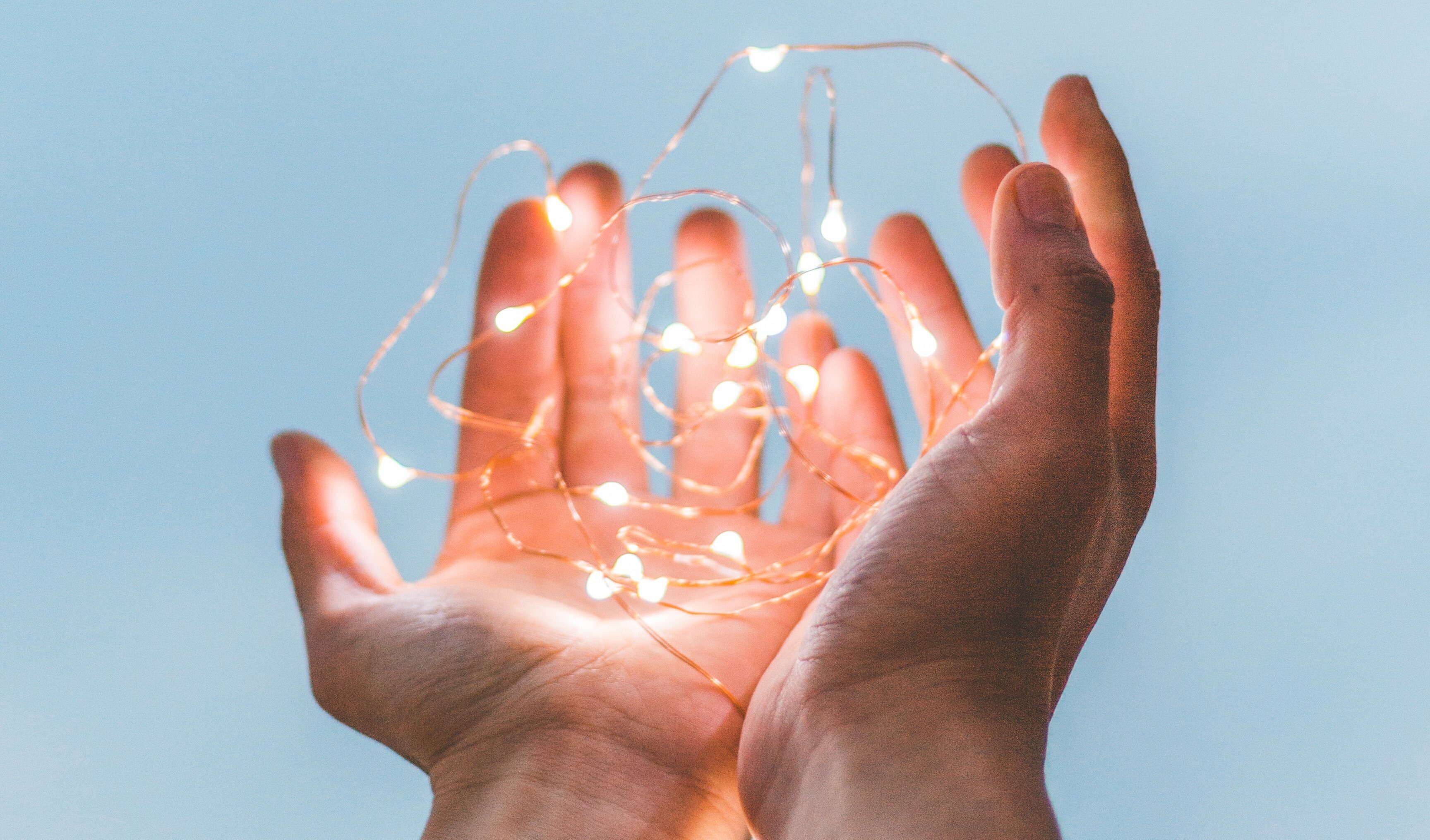 The 6th chakra is intuitive and creative. It allows us to see beyond the visible world. We can understand what is not rational, understand non-verbal language, more subtle and invisible information. It reflects the practical sense, assertiveness, visualization, analysis of ideas aimed at understanding and creating reality, own and external. The Third Eye is the door to other planes.
When Ajna works harmoniously, we observe that the individual's sensory and extrasensory perception widens, as well as improving their spirituality and connection with the Divinity; obtain ease of visualization, develop intuition and psychic abilities such as clairvoyance. On the contrary, the lack of balance in the 6th indicates a person who lives and expresses themselves only from reason, who only believes in what they know and understand, distorting experiences of another kind. The subject tries to invalidate the beliefs of others and impose theirs, for their own benefit.
The low energy in Ajna, causes a growing distancing from spirituality, desire exacerbated by all material, loss of calm in situations of great demand and harmful emotional patterns. Blockages in the sixth chakra point towards subjects who lose their perception of themselves, and are disoriented when making value judgments, about experiences or people. This can also manifest itself as an altered perception of reality, which makes the individual the protagonist of negative fantasies that they consider the truth.
Reactivating the sixth Chakra
To purify and reactivate Ajna, specialists recommend observing the night sky, and visualizing indigo objects (Ajna's main tone). Another option to complement the cleaning process is the vocalization of the KSHAM mantra, related to the 6th chakra vibration.
Guided meditations or the use of basic geometric shapes in visualizations generate a great positive impact on Ajna, as do the use of essential oils of star anise, violet, mint, rose, and jasmine. In Crystal therapy, lapis lazuli, sodalite and sapphire are used to stimulate the energies in the 6th chakra.
Ajna and the violet color
The best way to stimulate this powerful chakra is with indigo and violet colors, since they have the ability to open it, which produces peace, tranquility and spiritual peace. Stimulating this energy center with the violet color allows the senses to open and become more sensitive to perceive the spiritual world.
When the Ajna chakra is unbalanced, our mental functions will be diminished, which manifests itself in difficulty in thinking, planning and organizing. In this state of mind it is very simple that we have misconceptions and that we carry out projects that may be of little benefit to us, and even lead us to situations of risk or danger. On a physical level, this energy imbalance can cause vision problems, visual health problems such as cataracts and myopia, vertigo and sinusitis.
Ajna and its manifestation on an emotional level
In this chakra lies the force that comes from a higher plane. It represents intuition, clairvoyance and extrasensory perceptions. Meditation, focusing on the sixth chakra, which is located on the forehead, just between the eyebrows, allows the development of the ability to discern, which helps us make better decisions in life, and also allows us to control the mind specifically in a way that improves our ability to focus on a particular thing at will and effortlessly.
This is beneficial when we are in states of emotional turbulence where the mind takes the reins and makes us think negative things that nothing contribute to the solution of existing conflicts. This is the center of wisdom and insight into ourselves, and dominating this center, we managed to eliminate the mental and emotional parasites that often torment our lives.
In moments of confusion, we can use the imagination and bring light to that chakra, this exercise will make us experience a change of mood, where we will have a better understanding of any kind of matter that is affecting us.
When this chakra is balanced, we have a vivacity and a mental fluidity. Intuition connects with analysis, our gaze captures the information needed to solve a problem in any situation. When the sixth chakra forward and backward are balanced, we are guided by our global consciousness and not only our will. We can manifest vision and insights in everyday life. A balanced Ajna allows to receive naturally and simply the information of the coronal chakra.
The mediums have a sixth chakra and a 7th whose spectrum is wider and wider than in other people but will only really be able to use it in a useful way if the first chakra is balanced (rooting, pragmatism) and if the third (right relationship to personal power) and the 4th are balanced as well (openness of the heart, compassion, help).
Harmonization of Ajna
We regularly let our mind rest, for example by the practice of contemplation and meditation. We identify all negative ideas that discredit us, those we inherited as those we generate. We know how to judiciously extract most of the life lessons we have received and sow in our subconscious the seed of calmness. We aim to increase our well-being and see happiness as an achievable goal. Day after day, we understand that the best choices for us are within our reach.
We cultivate our physical and emotional autonomy while showing selflessness, offering the best of our experience to assist others and helping those who ask for it. Our theoretical knowledge now applies to our everyday life. We choose what promotes our well-being and our health.
If our view of ourselves and our lives is positive and wise, our mental representations will withstand all disturbances: the frontal chakra represents the power of the mind to create our physical reality (image of the body), to control our mental reality and therefore our emotional reality.
By changing our way of seeing, we are able to change our lives. We are building our future in the present. Our experiences, easy or difficult, become a source of wisdom. Because the sixth chakra gives access to the mastery of the senses, feelings and deeds, we know the nature of our thoughts and their relativity.
---