Learn how to clear bad energies with salt
---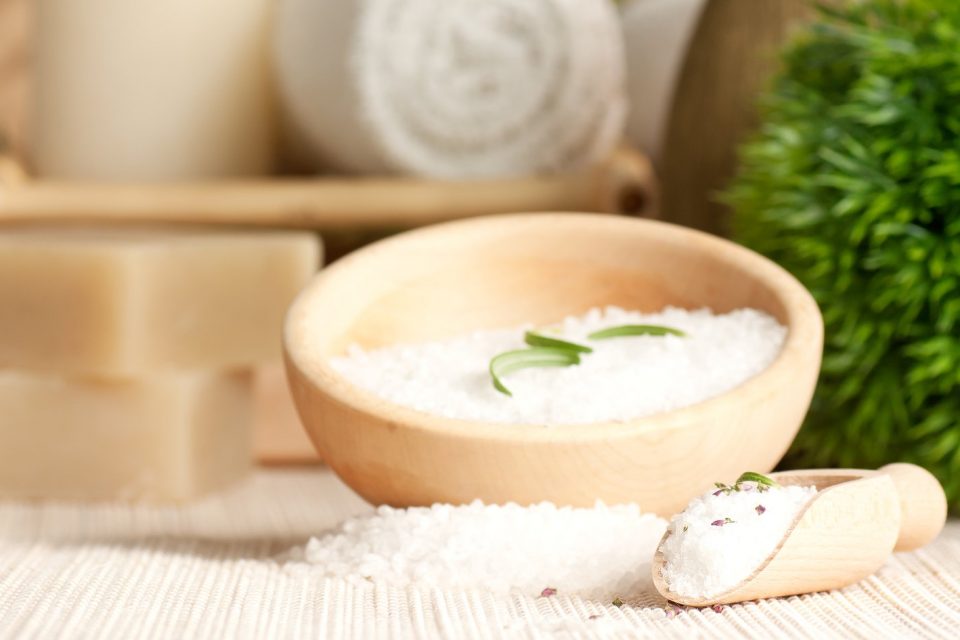 We all have an electromagnetic field around us. Aura is what we call this field and it needs to be regularly tuned with love and harmony to function properly. There are many ways to make your physical body feel better, such as herbal bath and prayers. Another way is to clear bad energies with salt. Read now how to do it.
---
---
Receive all our tips by email!
Love Astrology? Subscribe Now and Receive Exclusive Content!
Clear bad energies with salt
---
Salt is a powerful element that works both for your body and for your home. Salt crystals can emit electromagnetic waves that "touch" the bad energies and destroy them. Aligned with other elements, the characteristics of the salt can become even more powerful.
It is so present in the history of mankind that it has always been used as food preservative and even turned into the representation of payment. Get to know below how to take advantage of such versatile (and easy to get) element and how to clear bad energies with salt.
Clear bad energies with salt – Salt for your home
You can stay simple by putting a small cup full of salt behind the entrance door of your home or business. The salt will help to absorb the negatives energies. Change the salt once a week.

You can mix the water's cleaning strength with salt. Choose a larger glass and place a finger of salt on the bottom. Cover with water until you almost fill the glass and place behind the entrance doors. You should change the water with salt once a week as well.

At a higher level to clear bad energies with salt, you can even include a piece of charcoal in the cup. The charcoal will float and every time it sinks, you should change the water with salt.

You can also wash the floor of your home using salt. Fill a bucket with water and add a tablespoon of salt. Also add a teaspoon of lavender. Wet the mop in this mixture and wipe it all over the floor of the house. The last place you must clean up is exactly the entrance hall, as if you were pushing all the negative energies out of the house.

If you are feeling crafty, you can make your own talisman. Fill a glass vase with salt. Put cloves of garlic, red pepper, a white quartz and a black tourmaline over the salt. You should change the talisman every 30 days by washing the glass thoroughly and changing the salt, pepper and cloves of garlic with new ones.
Salt for you
Salt bath, also known as discharge bath is a great way to eliminate all that is negative in your body. But be careful as the salt bath acts by completely demagnetizing your physical body. Therefore, we recommend to carry out an herbal bath soon after to stabilize the energies.

Prepare a bucket with warm water and salt. Take your regular shower normally and throw the water with salt from the neck down. Never throw a discharge bath from the head.

Whenever you feel very tired, you can make a foot bath with salt. Besides being very relaxing, the properties of salt will remove everything that does not match the harmony in your being. The element also helps in the symptoms of arthritis, rheumatism and better circulation.
---
You may also like:
---