Your Guardian Angel by your date of birth
---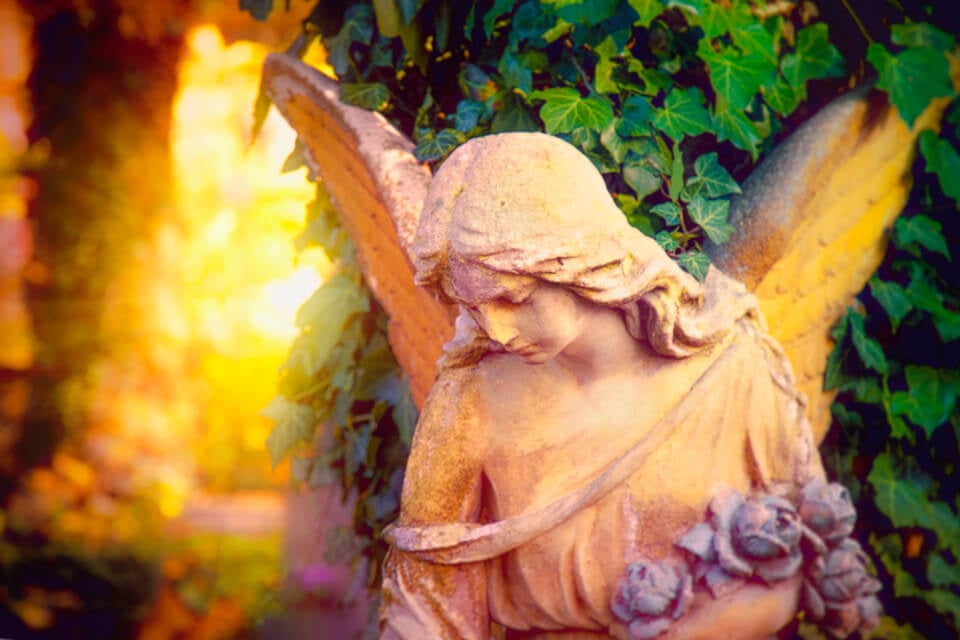 Do you know what your Guardian Angel is? According to the Celestial Choir of Angels, you can know which is your Guardian Angel by your date of birth, see it in the list below.
Angels are God's servants and messengers. These wonderful beings of light are at the mercy of everything that happens on the face of the earth, to help us, guide us, accompany us and protect us. Discover your Guardian Angel according to your date of birth.
Receive all our tips by email!
Love Astrology? Subscribe Now and Receive Exclusive Content!
Guardian Angel by your date of Birth – Origin of the Angels
---
There are different interpretations about the existence of these beings. The Catholic Church only recognizes three great Archangels cited in the Bible:
Michael: "Who is like God";
Gabriel: "Sent from God";
Raphael: "Medicine of God".
However, according to tradition and apocryphal readings, four other angels also have names:
Uriel: "Fire of God";
Jehudiel: "Peace of God";
Sealtiel: "Fear of God";
Baraquiel: "Blessing of God".
There is also a Guardian Angel according to the date of birth for each person, the one who protects us and also governs some characteristics of our personality. These are 72 angels that surround the Throne of God.
This interpretation has its origin in the Kabbalistic tradition and its hierarchy is attributed to Pseudo-Dionysius, from the 5th century, who wrote the Celestial Hierarchy, where he speaks of nine angelic choirs organized in three hierarchies with three choirs each:
First hierarchy: Seraphim, Cherubim and Thrones (dedicated to glorifying and praising God).
Second hierarchy: Dominations, Virtues and Powers (they rule space and stars).
Third hierarchy: Principalities, Archangels and Guardian Angels (intervene in human needs).

98.1% (1312)
Discover your guardian angel by date of birth
Let's see now, according to each category of Angels, the Guardian Angel according to the date of birth of each person.
Seraphim

VEHUIAH
20 March
01 June
13 August
25 October
06 January
JELIEL
21 March
02 June
14 August
26 October
07 January
SITAEL
22 March.
03 June
15 August
27 October
08 January
ELEMIAH
23 March
04 June
16 August
28 October
09 January
MAHASIAH
24 March
05 June
17 August
29 October
10 January
LELAHEL
25 March
06 June
18 August
30 October
11 January
ACHAIAH
26 March
07 June
19 August
31 October
12 January
CAHETHEL
27 March
08 June
20 August
01 November
13 January
Cherubim

HAZIEL
28 March
09 June
21 August
02 November
14 January
ALADIAH
29 March
10 June
22 August
03 November
15 January
LAOVIAH
30 March
11 June
23 August
04 November
16 January
HAHAHIAH
31 March
12 June
24 August
05 November
17 January
YESALEL
01 April
13 June
25 August
06 November
18 January
MEBAHEL
02 April
14 June
26 August
07 November
19 January
HARIEL
03 April
15 June
27 August
08 November
20 January
HEKAMIAH
04 April
16 June
28 August
09 November
21 January
Thrones

LAUVIAH
05 April
17 June
29 August
10 November
22 January
CALIEL
06 April
18 June
30 August
11 November
23 January
LEUVIAH
07 April
19 June
31 August
12 November
24 January
PAHALIAH
08 April
20 June
01 September
13 November
25 January
NELCHAEL
09 April
21 June
02 September
14 November
26 January
IEIAIEL
10 April
22 June
03 September
15 November
27 January
MELAHEL
11 April
23 June
04 September
16 November
28 January
HAHEUIAH
12 April
24 June
05 September
17 November
29 January
Dominations

NITH-HAIAH
13 April
25 June
06 September
18 November
30 January
HAAIAH
14 April
26 June
07 September
19 November
31 January
IERATHEL
15 April
27 June
08 September
20 November
01 February
SEHEIAH
16 April
28 June
09 September
21 November
02 February
REYEL
17 April
29 June
10 September
22 November
03 February
OMAEL
18 April
30 June
11 September
23 November
04 February
LECABEL
19 April
01 July
12 September
24 November
05 February
VASAHIAH
20 April
02 July
13 September
25 November
06 February
Powers

IEHUIAH
21 April
03 July
14 September
26 November
07 February
LEHAHIAH
22 April
04 July
15 September
27 November
08 February
CHAVAKIAH
23 April
05 July
16 September
28 November
09 February
MENADEL
24 April
06 July
17 September
29 November
10 February
ANIEL
25 April
07 July
18 September
30 November
11 February
HAAMIAH
26 April
08 July
19 September
01 December
12 February
REHAEL
27 April
09 July
20 September
02 December
13 February
IEIAZEL
28 April
10 July
21 September
03 December
14 February
Virtues

HAHAHEL
29 April
11 July
22 September
04 December
15 February
MIKAEL
30 April
12 July
23 September
05 December
16 February
VEULIAH
01 May
13 July
24 September
06 December
17 February
YEALAIAH
02 May
14 July
25 September
07 December
18 February
SEALIAH
03 May
15 July
26 September
08 December
19 February
ARIEL
04 May
16 July
27 September
09 December
20 February
ASALIAH
05 May
17 July
28 September
10 December
21 February
MIHAEL
06 May
18 July
29 September
11 December
22 February
Guardian Angel by your date of birth – Principalities

VEHUEL
07 May
19 July
30 September
12 December
23 February
DANIEL
08 May
20 July
01 October
13 December
24 February
HAHASIAH
09 May
21 July
02 October
14 December
25 February
IMAMAIAH
10 May
22 July
03 October
15 December
26 February
NANAEL
11 May
23 July
04 October
16 December
27 February
NITHAEL
12 May
24 July
05 October
17 December
28/29 February
MEBAHIAH
13 May
25 July
06 October
18 December
01 March
POIEL
14 May
26 July
07 October
19 December
02 March
Archangels

NEMAMIAH
15 May
27 July
08 October.
20 December
03 March
IEIALEL
16 May
28 July
09 October
21 December
04 March
HARAHEL
17 May
29 July
10 October
22December
05 March
MITZRAEL
18 May
30 July
11 October
23 December
06 March
UMABEL
19 May
31 July
12 October
24 December
07 March
IAH-HEL
20 May
01 August
13 October
25 December
08 March
ANAUEL
21 May
02 August
14 October
26 December
09 March
MEHIEL
22 May
03 August
15 October
27 December
10 March
Guardian Angel by your date of birth – Guardian Angels

DAMABIAH
23 May.
04 August
16 October
28 December
11 March
MANAKEL
24 May.
05 August
17 October
29 December
12 March
AYEL
25 May.
06 August
18 October
30 December
13 March
HABUHIAH
26 May.
07 August
19 October
31 December
14 March
ROCHEL
27 May.
08 August
20 October
01 January
15 March
YEBAMIAH
28 May.
09 August
21 October
02 January
16 March
HAIAIEL
29 May.
10 August
22 October
03 January
17 March
MUMIAH
30 May.
11 August
23 October
04 January
18 March
You may also like:

98.1% (1312)
---