Prayers for conception: putting your faith in Archangel Gabriel
---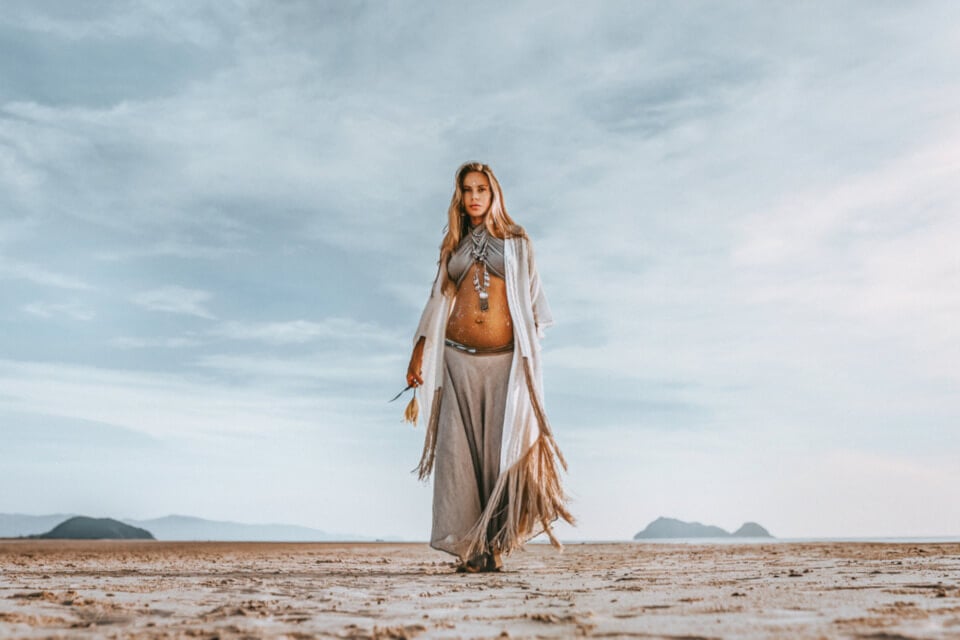 Prayers for conception can be used by all women, but especially by those who have some issues to have a baby. Getting pregnant is a blessing for women, but not all of them are lucky to have children when they want. If you have tried and cannot get pregnant, do not worry and put your faith in a prayer to Archangel Gabriel in order to ask for a pregnancy.
Archangel Gabriel plays an essential role in religion and in spirituality. The Bible mentions him as the one in charge of announcing to Mary the birth of Jesus, and for this reason, he is seen as the messenger of God.
He is also known for inspiring artists, singers, dancers, poets, writers and all kinds of people who cultivate purity.
According to Catholicism, his name has three meanings: "God is my strength", "The strength of God" and "The man Gabriel". The Muslims, for example, already knew him and called him the "faithful Spirit".
---
---
Receive all our tips by email!
Love Astrology? Subscribe Now and Receive Exclusive Content!
Prayers for conception: choose the one that better fit you
---
Archangel Gabriel
Archangel Gabriel, known to be the patron of the birthing rooms, is obviously associated with newborns and children. His task is to instruct the souls during pregnancy so that they can accept their body as the instrument to fulfill their role on Earth.
It is believed that he accompanies mothers in the delivery rooms and that he helps the guardian angels to receive the new souls and initiate them in their first moments in the world.
Archangel Gabriel is also known by interceding and advocating for human beings to maintain or recover the innocence, purity and joy they had during the first years of their lives.
At the time of death, when the soul leaves behind its shell on the Earth and returns to its original state, it is also Archangel Gabriel shows the soul the right way.
Ritual and prayer for conception to Archangel Gabriel
To perform the prayer to Archangel Gabriel to ask for a pregnancy, the first thing you should do is light a white candle, a jasmine incense and then place a picture of Archangel Gabriel.
You should start this ritual on a Full Moon Monday and repeat this prayer for nine days:
Beloved Archangel Gabriel (three times)

Come (three times)

Wrap me up (three times)

With your angels of white light.

I humbly ask that your luminous presence be the bearer of good news related to my next motherhood, just as it was with our beloved Virgin Mary, the mother of Jesus.

Help me with your white ray angels, that my husband and I fulfill in this life the dream of being parents and that we can conceive as soon as possible a child, the fruit of our love.

I have faith in your divine power, I believe in your kindness and I know of the quick response with which you act in response to requests for motherhood, that is why I have come to you and from now on, I thank you, because I know that my request is already having a positive answer from you.

Beloved Archangel Gabriel you will always be in our heart and in our son's as a sign of gratitude. Amen.
End praying three Our Father, Hail Mary and Glories.

98.1% (1312)
Other prayers for conception
Heavenly Father,

I come to you today and always your loving servant to ask of You a request to be able to conceive a baby.

This is a reward that I will cherish with my life. I thank you for the blessings I have and for the blessing I am about to receive. I believe in Jesus's name and do not take him for granted. I love you Lord with my whole heart and I know I am not forsaken or forgotten. Amen.
Heavenly Father,

You know my deep desire for a child. A little one to love and to hold, to care for, to cherish. Grant that my body may conceive and give birth to a beautiful, healthy baby in Your holy image. Guide me in all my choices so that this conception, my pregnancy and my baby's birth are in line with Your will. Heavenly Father and Holy Mother, hear this prayer of my heart, mind and spirit. Amen.
---
You may also like:

98.1% (1312)
---