Astrological calendar: October 2023
---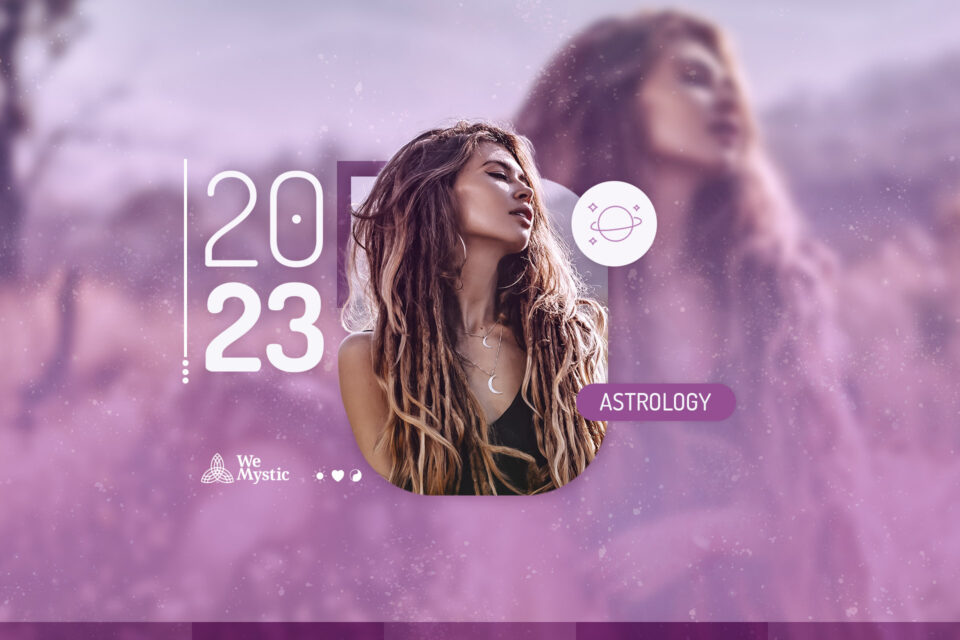 Washington TimeZone | USA (GMT -4)
A month that brings us a little more balance with the Librian energy and a will to accomplish things more fairly. We will have good opportunities for romance, intimacy, and self-care, but also a lot of transformation and inner healing that will be very important to be able to enjoy even better everything that the coming months can bring you. Remember: nothing will come to you until you make space. So allow yourself to let go of what no longer belongs to you.
Receive all our tips by email!
Love Astrology? Subscribe Now and Receive Exclusive Content!
Astrological calendar: October 2023
1st half of October
Mercury still in Virgo makes a trine with Pluto Retrograde in Capricorn on the 3rd, while we have the Sun in Libra in the sky, a very favorable movement for some good achievements regarding work, be sure to use your contacts for that!
On the 5th Mercury enters Libra and joins the Sun and Mars that is already there while we have the Moon in Gemini in the sky, no doubt a period that will leave us indecisive, with many ideas, but little action. Until the 9th, if you need to concretize things you will have to give less space for the "what if…" and do it right away. After that Venus enters in Virgo helping you in this regard.
As Venus enters Virgo on the 10th, it will make an opposition to Saturn Retrograde in Pisces, while we will have the Moon in Leo in the sky. So go easy on your conclusions possibly based on assumptions and too much concern for your "reputation". Before you draw any conclusions, also feel within your heart how you would in fact, in essence and love, handle the situation that may be afflicting you.
On the 11th the Sun in Libra makes an opposition to Chiron in the sky while we will have the Moon passing through Scorpio, a strong and important day for relationship issues, whether you are in one or seeking one. You will have to take in some hurt or pain, propose to heal all this in order to actually unlock better experiences within this sector.
On the 14th we begin a new lunation, this time through the perfumed air of Libra, and we will have another reinforcement of the sky directing us to look at our love relationships and the partnerships we are building.
2nd half of October
On the 15th, besides having the Sun and Mercury in Libra, the Moon enters Scorpio meeting the planet Mars that was already there, we have a very deep and sensual energy happening until the 17th in the sky, being very favorable to strengthen the relationship, rekindling the romance and sexuality. Venus will still be in Virgo, so for this it will be necessary to put aside a little of the demands and criticism.
On the 22nd Mercury enters Scorpio opening the way for the Sun that will also enter this sign the following day, while we have the Crescent Moon in Capricorn meeting Pluto that was already there. This combination is beneficial for financial transactions and important decisions at work and in relationships.
The 24th the Sun in Scorpio makes a trine with Saturn Retrograde in Pisces, while we have the Moon in Aquarius in the sky, being an excellent day to connect with your empathy in order to help others.
On the 29th we have Mercury conjunct Mars in Scorpio in opposition to Jupiter Retrograde and Moon in Taurus in the sky. Possibly you will realize things that you are still holding on to, whose cycle needs to be closed so that you can actually renew yourself and make room in your life for new possibilities and experiences.

98.1% (1312)
Monthly Horoscope for all Signs
You may also like:

98.1% (1312)
---