Sun in Scorpio: what does it mean?
---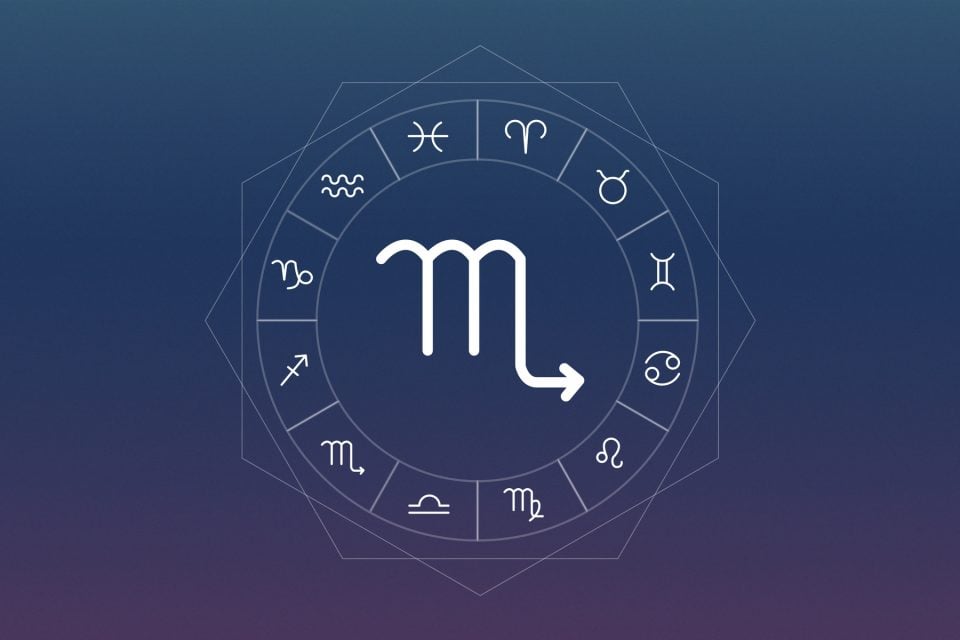 Sun in Scorpio is a very intense combination of the energies of such a powerful star with an equally strong sign. The position where the Sun was when you were born is what defines your core and is the starting point for the analysis of your natal chart, so let's know more about what Sun in Scorpio says.
Receive all our tips by email!
Love Astrology? Subscribe Now and Receive Exclusive Content!
Sun in Scorpio: general character and personality traits
---
Did we already say that Sun in Scorpio is very intense? With them is always make or break, love or hate. Owners of enormous emotional energy usually do not go unnoticed wherever they pass, even if they carry a reserved and mysterious aura. Perhaps it is this mystery that intrigues others and makes them so seductive.
Intuitive and distrustful, people with Sun in Scorpio do not give in easily and are not vulnerable as a form of protection. Despite this armor seen as "evil" at times, these people have a good heart and, like the animal scorpion, only attacks when it is stepped on.
When Sun is in Scorpio, it is a good time to meditate and be in touch with your deepest desires. Reflect on what is going on in your life and as in a mental cleanse, let go of what no longer suits, to better adapt to the environment or a situation.
Sun in Scorpio and their qualities
Sun in Scorpio (as well their brothers of Water, Cancer and Pisces) makes very emotional and sensitive people. They tend to be quite loyal and cultivate relationships that are always deep and passionate. Superficiality is a word that Scorpio does not know.
Because their heart are big, deep and has plenty of space, it is common to be generous and keep secrets under lock and key. Curious because it is a sign that does not trust others very much, but they can be trusted!
Although their symbol is the scorpion, this sign greatly resembles the myth of the phoenix. People with Sun in Scorpio have an incredible ability to regenerate and reinvent themselves in all scopes: physical, mental and emotional. It seems that they draw their strength from the traumas and adversities they have had in their lives. Resilience is another word that can define them.
Sun in Scorpio and their dark side
As Sun in Scorpio is very loyal, they go crazy if betrayed. Translate this madness into revenge and aggression. They can become obsessive and have a very radical temperament, taking things to the personal side many times. This behavior leads them to hold grudges from something or someone for many years.
This sense of being always rejected (even if it is not true) usually comes from childhood and makes them jealous and possessive to the extreme. Controllers, they do not like to stay in the background when it comes to their friends and lovers.
Often they keep everything they feel alone and do not let others enter into their intimacy. Now, imagine the damage that such intense desires can do if not liberated and unleashed? If they do not control their strength, Sun in Scorpio can be destructive to themselves, leading them to depression.
How to take the best of Sun in Scorpio
Open your heart and share what afflicts you with others. Certainly there are people (or at least one person) whom you can trust

It may seem difficult, but learn to forgive. This eliminates a huge negative weigh from our back

Try to understand your various visceral emotions and evolve with them into a more conscious state

When you feel overwhelmed, be close to your element and take long baths. Face it as a cleansing ritual
Dates: October 23th to November 22th
Element: Water
Symbol: Scorpion
Ruling Star: Pluto
Keywords: intensity, power, depth, regeneration
---
You may also like:
---