Weekly Horoscope for Scorpio by Christa Westaway
---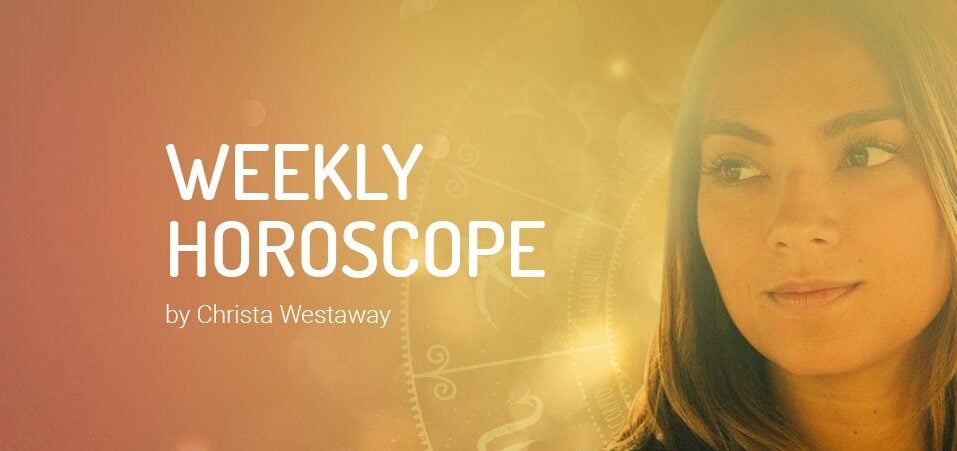 Here, you can find out more about the Weekly Horoscope for Scorpio. Every week, WeMystic will bring you the forecast for Love and Relationships, Health and Money & Career, written by our Guest Astrologer, Christa Westaway.
Weekly Horoscope for Scorpio
---
Weekly Horoscope for scorpio — April 5th to 11th
Scorpio, this week gives you a glimpse of your deep desires, expectations and patterning. Spirit invites you to give to yourself first. This means that your physical health and emotions and daily routines that ground you will keep you feeling safe and well. You could experience tension around a core need or desire for intimacy when happiness feels elusive.
Some Scorpios may desire connection and instead be tempted to use substances or sex as a way to fulfill themselves. The key this week is to get curious about your emotional patterning, and to explore the past for ways you have sought emotional security. You're being encouraged by the universe to develop ways to love and respect yourself by staying healthy and present for your physical and emotional needs.
Weekly Horoscope for scorpio — April 12th to 18th
This week, the Aries new moon balances your health and lifestyle with your sense of safety and security, Scorpio. The planets are sending you loving messages reminding you that you are deeply held and cared for. The habits, routines and how you treat your body and your living space reveal your core aspects and the quality of your self-love. How well do you trust yourself? Is your emotional well-being a priority for you? Tension and choices to upgrade your connection to yourself comes when you question your power and your emotional needs rather than finding ways to highlight and strengthen them.
If you've had a story about yourself for long enough, it can be challenging to allow plot twists and new information to change your perception. You may be tempted to sabotage yourself by picking up old habits or believing that nothing has changed about you even if you have upgraded your behavior. Encourage yourself often this week by remembering that transformation begins internally with the way you think and talk to yourself so that you continue making decisions to support your deepest needs and desires.
Weekly Horoscope for scorpio — April 19th to 24th
A powerful conversation with your partner about your future can take place this week for you, Scorpio. If you've been wanting to make plans or carry out changes within your partnership, use the energy of this week to do it. Changes can also be made by your partner, which can surprise you. The universe is inviting you to have the freedom of keeping open and honest dialogue between you and your partner as a way of helping you evolve and grow autonomously. It feels as though the friendship that you've built between you can create really positive and loving communication that can lead to one or both people changing their minds or opening to new solutions or ideas, ones that they previously wouldn't consider. Be mindful of making judgements on each other, and instead, let your truth speak for itself.
Weekly Horoscope for scorpio — April 25th to May 1st
Your committed partnerships are opening your heart and mind to a new emotional foundation–a new way to be at ease with yourself, Scorpio. You might feel stifled this week as you're seeing restrictions you've placed on yourself based on relationships in the past. Let your love out this week! Know that getting to know yourself and your emotional needs is a process, and you need to be dedicated to trusting yourself as a solid homebase.
The full moon in Scorpio invites you to get in tune with how you express your emotions to your partners. This is a week to watch your words carefully and to refrain from making quick decisions that might not support how you truly feel inside. Let your partner be present for you. Try not to repress what you need and want. Share it instead. This type of energy can create conflict, but will most likely be an internal one, so you can prepare yourself by staying close to home and using outlets like writing, music, self-care rituals like baths and other types of gentle approaches to heated emotions.
Pluto begins its 6-month retrograde journey this week, and for you, the state of your mind is a primary focus. The battles you pick with yourself by getting caught up in a victimized mindset is transforming you into a powerful communicator if you can allow the process to do its work. Comparing yourself to others, doubting your intelligence and using passive aggressiveness as a way to communicate are all strategies that hold you in a powerless state of mind. Pluto asks us to examine the power dynamics we're involved in, and encourages us to end a cycle of victimhood or survival mechanisms that drain us of our power to choose ourselves.
The way you feel in committed partnerships is changing you for the better. You'll be more confident and empowered as a partner when you get in tune with the clarity of your feelings.
---