Weekly Horoscope for Virgo by Christa Westaway
---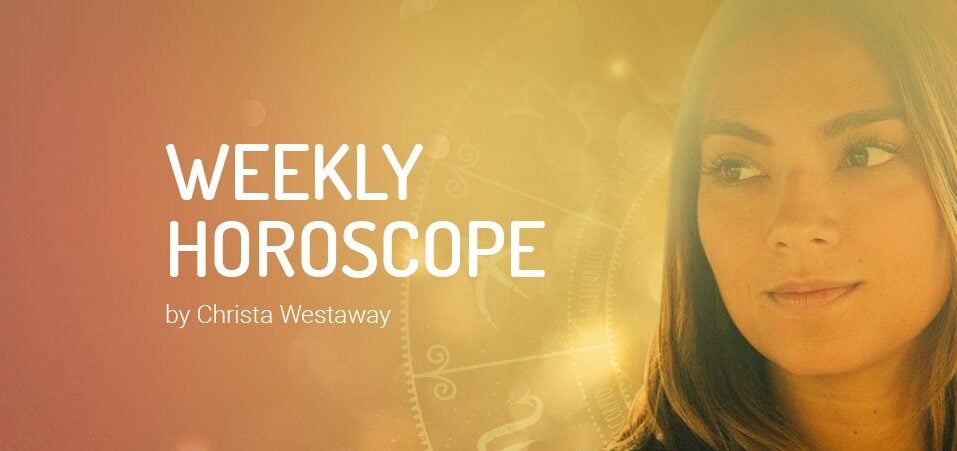 Here, you can find out more about the Weekly Horoscope for Virgo. Every week, WeMystic will bring you the forecast for Love and Relationships, Health and Money & Career, written by our Guest Astrologer, Christa Westaway.
Weekly Horoscope for Virgo
---
Weekly Horoscope for virgo — April 5th to 11th
How can you pour your heart into yourself and how you want to be known this week, Virgo? You may be desiring to work closely with a partner or someone you're intimately connected with. Some Virgos are considering whether the person they've been secretly or privately spending time with is someone they'd want to share with the public. By mid-week you'll have a decision to make about whether your person is someone you can commit to or not. Be mindful not to pressure your partner to make the decision that only you can make for yourself. This is a time for putting your needs and desires first and creating boundaries and healthy routines to support your overall wellness. Let yourself trust the universe to draw to you whatever it is that you're seeking.
Weekly Horoscope for virgo — April 12th to 18th
The Aries new moon invites you to love yourself by pursuing career aspirations and cultivating daily gratitude. Deep inside you, there's a desire to get involved with a career that provides you with the freedom you need to learn and share with others, and this week has potential to open amazing doors for you. Be mindful that what you need and desire deep down needs to be honored in your daily activities, so ignoring what you need for the benefit of anyone else won't cut it.
Power struggles within your romantic relationships, with your children or even power struggles with yourself can block you from progressing the way you really want to. Your confidence, attraction and intelligence are all linked to who you are intimately and not what others want you to be. Some Virgos will feel growing pains as their inner children are developing and becoming more empowered to advocate for themselves, which is a learning process that leads you closer to opportunities to advance your career and overall wellness.
Weekly Horoscope for virgo — April 19th to 24th
It's a future-forward week for you, Virgo, as you're making concrete plans about your path. If you've been unclear about what steps to take to experience more meaning in your life or if you've wanted to align your life with values and beliefs that inspire you, use the energy of this week to gain clarity and apply yourself to invitations and opportunities that come your way.
Change and progress happen surprisingly or in ways you didn't anticipate this week, so be open to conversations with new, different and interesting people. It's an important time not to doubt yourself or question whether you can handle the growth and opportunities you're manifesting for yourself. Instead, remember that when you use your natural gifts that align with your being, it creates a ripple effect so that your community and their communities benefit.
Weekly Horoscope for virgo — April 25th to May 1st
Do you want to break free and get on with your life, but feel restricted by your daily routine or with resources or energy, Virgo? You can experience frustration when delays or blocks with your day-to-day habits or responsibilities get in the way of daydreaming and feeling the possibility of your ideas coming to life. Your hope for planning and organizing your next steps will challenge your patience this week.
The full moon in Scorpio invites you to release what you thought you knew about the bigger picture of your life and the emotions attached to it. Instead, be ready to learn so much more. Reflect on the meaningful conversations you've had with others and see how they've contributed to your understanding of what you hope for in the future. You may have ignored or resisted helpful information because it conflicted with what you wanted your reality to be. Now is the time to release your expectations and return to trusting your path. This type of energy from the moon can create conflict, but will most likely be an internal one, so you can prepare yourself by staying close to home and using outlets like writing, music, self-care rituals like baths and other types of gentle approaches to heated emotions.
Pluto begins its 6-month retrograde journey this week, and for you, choosing to express yourself and your heart is the main focus. Have you withheld your heart and genuine self from creative projects, romantic partners or your children in order to escape feeling vulnerable? Have you been caught in a pattern where others do this to you, but you continue playing emotional tug-of-war and hide-and-go-seek? This is a time when you're given the chance to come back home to yourself to discover your true self. Pluto asks us to examine the power dynamics we're involved in, and encourages us to end a cycle of victimhood or survival mechanisms that drain us of our power to choose ourselves.
Really deep insights about your life's purpose and the meaning you're seeking for your future is on its way to you if you haven't already connected with it. Stay the course and be true to your vision.
---