Weekly Horoscope for Aries by Christa Westaway
---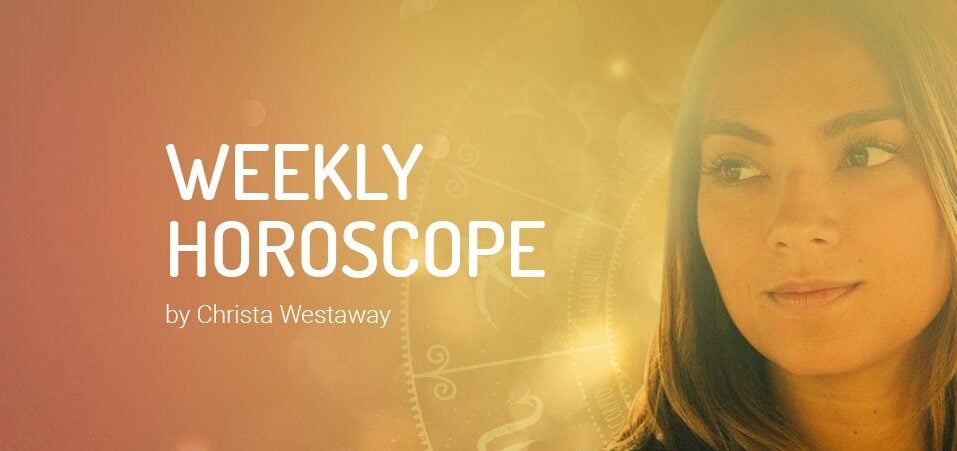 Here, you can find out more about the Weekly Horoscope for Aries. Every week, WeMystic will bring you the forecast for Love and Relationships, Health and Money & Career, written by our Guest Astrologer, Christa Westaway.
Weekly Horoscope for Aries
---
Weekly Horoscope for aries — April 5th to 11th
Sharing your thoughts and ideas with others comes easily and naturally for you this week, Aries, and others want to hear what's on your mind. You have energy and resources to learn something new and chances are, you'll want to share what you're learning with others. Be mindful of your words mid-week, and spend time alone if you're feeling anxious or struggling with negative thinking. Your words are especially powerful this week, and you can easily project your emotions and perceptions onto others without realizing it. Manage your expectations of others as well. People show their personal power in ways that may differ from you, and that's ok. Remember that the nature of your friendships is evolving and not everyone can stay in your inner circle.
Weekly Horoscope for aries — April 12th to 18th
An important shift happens for you this week, Aries. The week begins with a new moon in your sign that sparks your sensitivity, openness and intuitive energy in relationships with others especially your friendships. You might feel energized by socializing with friends, neighbors and members of your community while feeling drained at work. Something may be coming to a close in your work zone or you could be realizing that you feel undervalued, underpaid or just aren't loving the work you're doing anymore. Spending more time with people who appreciate you can shed light on the energy you use in your career that doesn't use your talents or gifts. This week your power lies in letting your authentic self be known, not through power struggles, but by simply being confident and true to yourself.
Weekly Horoscope for aries — April 19th to 24th
Self esteem, self-worth, self-love and connection are all themes you can expect to see this week, Aries. Several planets are working together to show you just how important and worthy you are of manifesting love, connection and abundance into your life if you can let yourself believe it. A physical manifestation of positive self-worth this week can show up as a bonus at work or gifts from someone close to you. But you don't have to wait for someone else to appreciate you–buy something nice for yourself or your home space to acknowledge your own goodness.
If you're complimented by someone or you're given the opportunity to speak about your accomplishments, don't shy away! This is the universe's way of asking you how you feel about yourself, and giving you the opportunity to feel confident in who you are. The key to harnessing the energy of your week is to give yourself the space and freedom to be you.
Weekly Horoscope for aries — April 25th to May 1st
This week will test you from deep within your core by inviting you to investigate what your values are , Aries. Friendships can feel burdensome if you're feeling blocked or frustrated by not being understood or by misunderstanding others. Groups or communities that have felt aligned for you in the past can put pressure on you to speak up about what you're willing to do and what you're not going to put up with anymore.
The full moon in Scorpio opens up hidden, secretive or highly sensitive aspects of you, heightening your emotions in preparation for a release. You'll probably discover that the full moon provokes a change within you about what you will and won't allow into your private space in the future. Some Aries may try and blend their relationship with their friends and feel provoked or offended by the lack of warmth they receive. This type of energy can create conflict, but will most likely be an internal one, so you can prepare yourself by staying close to home and using outlets like writing, music, self-care rituals like baths and other types of gentle approaches to heated emotions.
Pluto begins its 6-month retrograde journey this week, and for you, this will offer you the opportunity to look at ways you've given your power away for external recognition and accomplishments in your career. How have you enslaved yourself for a paycheck? Why have you done this, Aries? Pluto asks us to examine the power dynamics we're involved in, and encourages us to end a cycle of victimhood or survival mechanisms that drain us of our power to choose ourselves.
You're seeking more freedom and to ultimately be your own support system, someone who sets your worth rather than others doing it for you. The universe wants nothing more than to help you get to this place.
---