Weekly Horoscope for Leo by Christa Westaway
---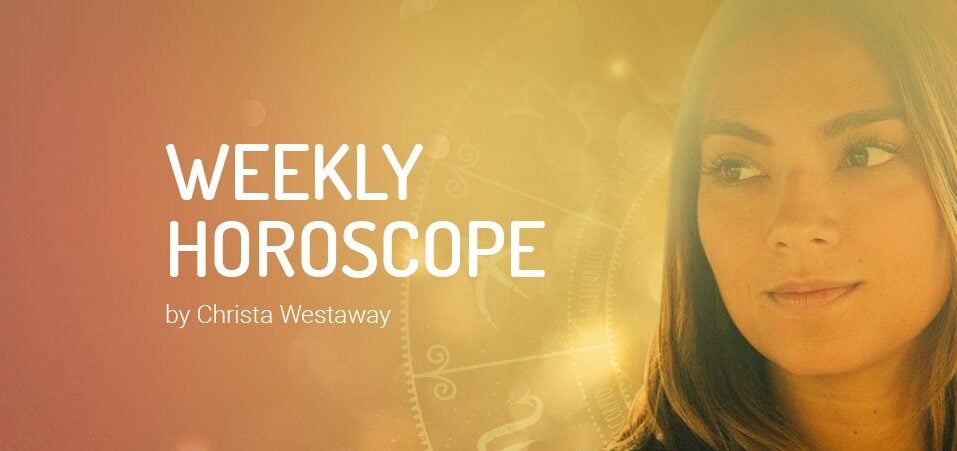 Here, you can find out more about the Weekly Horoscope for Leo. Every week, WeMystic will bring you the forecast for Love and Relationships, Health and Money & Career, written by our Guest Astrologer, Christa Westaway.
Weekly Horoscope for Leo
---
Weekly Horoscope for leo — March 1st to 7th
Your relationships are receiving upgrades this year, Leo, and it begins with growth in the area of work and responsibilities. Perhaps work has always taken precedence over your relationships or the type of people you've committed to are unable to support you and your career goals. It's time to progress and change the way you balance your work and relationships. It begins this week with getting in tune with your deepest longings and hidden desires. If you've been overworking yourself to the detriment of your relationships and commitments to people you love, maybe it's worth exploring whether you have a hidden desire to be taken care of.
Let yourself feel into your sensitivities and vulnerabilities this week so that you can receive the love and support you need to continue building the career and relationships you know are worth having. Beginning this week, you'll have many opportunities to socialize and network with others who are sharing your path to a more hopeful future. Friends and groups that you associate with will happily receive your ideas, input and direction. Some Leos might find yourself attracted to a friend who can become something more intimate if you want it.
Be open this week to conversations about love and hope for the future with your partner, and if you're single, allow yourself to share what you hope to cultivate in your future relationships. If you're open to dating and meeting someone new, this is a great week to make a connection, so stay optimistic and honest about what you truly want in a commitment with another.
Weekly Horoscope for leo — March 8th to 14th
This is an incredible week for feeling loved, Leo. You can be sensitive and open to connection with someone special, and if you're single, it is safe to acknowledge your longing to feel supported and connected. Be careful that you're not giving into empty fantasies or seeking connection because you'd rather not be alone. Listen to your higher self and inner truth. Your power of connection with another comes from your ability to empathize and be sensitive to others. A new partnership can be taken to the next level with the Pisces new moon and can invite you to deepen intimacy on an intuitive and soulful level. Some Leos will experience deep necessary healing by forgiving feelings of mistrust in themselves. For others, intuition and sensitivities regarding endings or hidden aspects of the self need to be taken care of. Empowerment and change on a core level comes to you through dreams and creativity.
Weekly Horoscope for leo — March 15th to 21st
This week you're moving your focus to a much bigger picture where you can discover what's at the core of all you do, Leo. What inspires you? When you receive insight into what your personal beliefs and values are, you're able to connect and integrate them into your work. A conversation or deep, disruptive thought can lead to a breakthrough for you in terms of the work you do. Are you feeling a little bored or routined when it comes to partnerships or intimacy? This week brings energy that can refresh and empower you to spice up your daily activities and bring passion to all that you do. The universe supports you getting closer to your partner or to someone special just because.
Weekly Horoscope for leo — March 22nd to 28th
You're generating a strong hope in and for relationships that go deep and can stand the test of time. Some Leos may take their relationships to the next level this week or come to an understanding of what they want from the future of their relationships. Others can experience a friendship turning into a committed partnership. Let your gut lead the way this week. Watch for impatience or frustration when it comes to pacing your connections and communication with others. Ultimately, you're gaining clarity about your values and how worthy you are of feeling inspired. Have faith in your path and remind yourself that true love and manifestation is channeled through you and into your connections and creations. The Libra full moon asks you to let go of indecision or complications within your ability to think and communicate freely. Take a look at your relationship experience from the past to discover what choices or patterns of communicating made a deep imprint on you and had the power to guide your choices.
Weekly Horoscope for leo — March 29th to April 4th
Something has been transforming inside you and your intimate relationships, Leo, and this week, you're beginning to feel how important it is that you set boundaries to support your higher mind and personal beliefs. Intuition is speaking to you throughout the week about guarding and feeding a path to the future you deeply desire. You know on some level that if long-term relationships are to grow with you, you need to speak and follow through with boundaries or you need to find partners who are responsible and committed to a shared vision. This is the beginning of you seeing some of your toxic habits and coming to understand what adjustments you can make in your day-to-day reality that support your desire for intimacy and trust with another.
---