Mangliks and the ritual to remove bad luck
---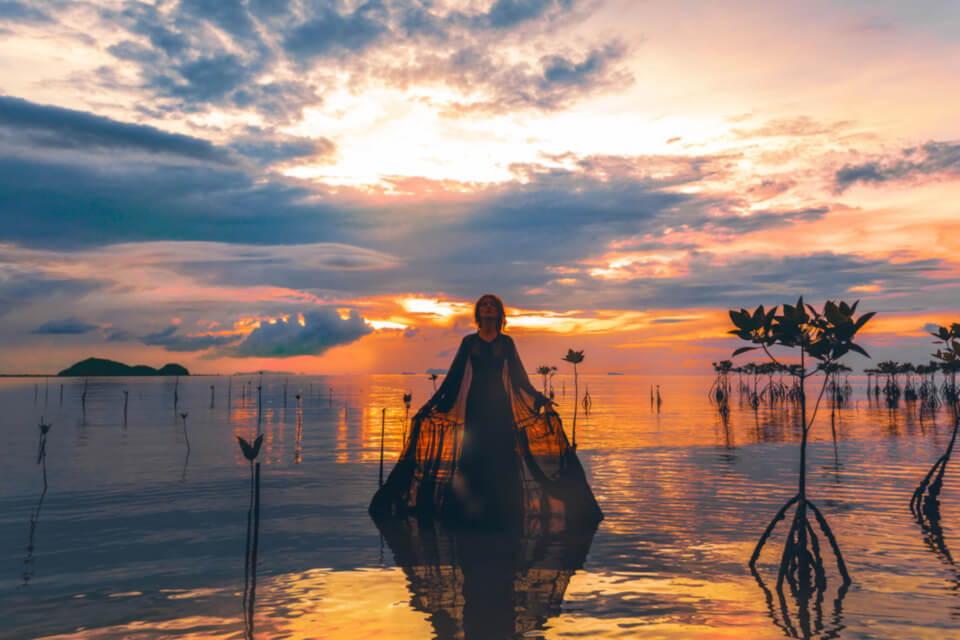 Weddings are often great moments of emotion. These ceremonies that unite two lovers are celebrated worldwide. Each country has its own traditions and sometimes they can prove to be surprising: covering the bride and groom with molasses, arching their future bride or not using the bathroom for 3 days are practices that millions of newlyweds had to accomplish. Today we talk about mangliks and their ritual to remove bad luck.
In the lagna kundali (theme of birth with the ascendant) of a person if an evil planet (in particular the planet Mars) is present at least in the lagna (1st house) or in the 7th house (house of the spouse or marriage), then the person is considered a manglik. Also, the individual with Mars on the 2nd, 4th, 8th or 12th house is a manglik.
2024 predictions are out
Discover the stars predictions for new year!
Mangliks' ritual to remove bad luck
---
Mangliks: perched on a tree in India
In India, women born "Mangliks" are forced to follow certain traditional practices so that the worst does not happen to their husbands. In the tradition of "Manglik born women", there is an astrological combination which would cause the premature death of their future husband, if the newlyweds do not first marry a tree.
By starting to wed the tree, the newlyweds are protected from all wicked spells. They are safe from all danger and all harm. Marriage with the tree is a form of protection, especially for human life.
Thus, it is first necessary to unite symbolically, perching the manglik woman on a tree. Once this is done, the tree is destroyed so as to break the curse that would make the groom die prematurely. And to say that the tree was not even consenting. Furthermore, a woman married a stray dog to lift the manglik bad luck.
How important is it for a Manglik boy to marry a Manglik girl?
It is not necessary for a Manglik boy to marry a Manglik girl to have a happy married life. Other elements and aspects also play a very important role.
If you believe in Mangal dosha, it doesn't matter, because both being Manglik, the Mangal dosha is abolished.
Does the marriage of a manglik with a non-manglik result in the absence of children?
Not at all. There are many other factors that affect childlessness. For this reason, you should carefully check the cards of both.
Mangal does not represent infertility, on the contrary, it represents blood. It may be excessive bleeding / miscarriage, but at least not infertility. Thus, marrying Manglik and not Manglik has no concerns about the absence of children.
---
You may also like:
---