Weekly Horoscope for Sagittarius by Christa Westaway
---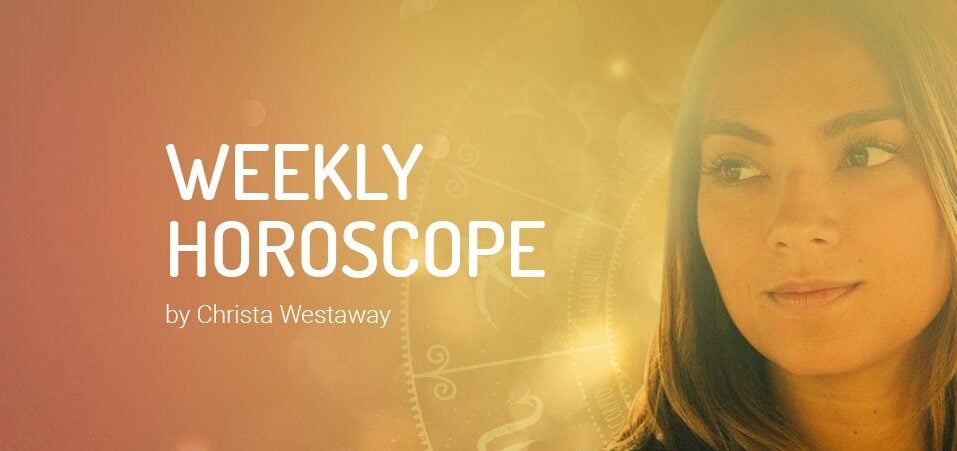 Here, you can find out more about the Weekly Horoscope for Sagittarius. Every week, WeMystic will bring you the forecast for Love and Relationships, Health and Money & Career, written by our Guest Astrologer, Christa Westaway.
Weekly Horoscope for Sagittarius
---
Weekly Horoscope for sagittarius — March 1st to 7th
Your personal evolution is centered around creating an exciting and unique day-to-day reality for yourself, Sagittarius. You're progressing toward a life that detaches you from routines and explores how you can be healthy and stable. Boredom blocks you from participating in building a better reality for yourself. But before you can create the daily life that excites you, you'll need to spend time learning about yourself beginning with the way you communicate to your peers. Giving yourself the opportunity to listen to others in your life can benefit your progress.
Be careful not to compare yourself to others, to people-please to try and "fit in" or to be drawn into conversations that don't suit your vibration. This week offers you happiness from home and family in ways that you didn't expect. You may have thought others weren't listening, but if you've been practicing communicating from your heart space, others know how to bless you and be present for you. This is the beginning of a transit that energizes you to commit to a partnership or to take your relationship to the next level. With the opportunity to share the truth of your feelings and exchanging what you hope for the future, you can deepen your relationship. Just be sure that you're listening to what others find important too so that you can find common ground and respect for each other's needs.
Weekly Horoscope for sagittarius — March 8th to 14th
Your week is full of emotions and empathy, Sagittarius. You can feel as though you want to be close to home and family. It's ok to want to only engage in activities that make you feel secure, safe and calm. Psychic energy is potent this week too, and you can receive healing and deeply spiritual messages in your dreams. If you have unhealed memories having to do with female family members or your own beliefs about feminine and intuitive energy, your subconscious will bring them to your attention with the Pisces new moon. This is a time for you to recognize that although you may feel like your beliefs and emotional patterning is reality, let the energy of the new moon challenge you into trusting in your divinity to change and create boundaries that make you feel more secure in yourself. Make this week all about self-love and self-healing. If you're not sure how to begin, trust that you know how to love and that you're ready to receive it.
Weekly Horoscope for sagittarius — March 15th to 21st
This is a week for defining what home and security means to you, Sagittarius. What makes you feel stable and secure? What habits and beliefs do you have that have blocked you from feeling worthy enough to create security within yourself? It may come down to trusting yourself as a safe space for your emotions to exist. The physical manifestation of your self-value can be seen in your home and family life this week. Feeling powerfully loved for being you is the ultimate invitation and the message the universe is trying to share with you. When you feel secure, anything can happen throughout your day and you will survive and even thrive knowing that you are loved and lovable. Creative sparks and romance come your way starting this week, so it's really important that you receive messages the universe is trying to send to you about your worthiness to feel secure in your emotions.
Weekly Horoscope for sagittarius — March 22nd to 28th
You're motivated to make important choices about partnerships this week, Sagittarius. You may have needed to take care of yourself and other priorities before having the energy to reflect on and communicate decisions you have to make. The more you ground yourself with practices like meditation, exercise, being in nature and taking care of your physical needs, the better your decision making process will feel. Your emotions can get swept away and frustration can provoke you or a partner from having the kind of communication you need. Be mindful of your emotions and know that your partner is not responsible for your sense of security and healthy boundaries–you are.
Opportunities for clarity and to create joy and romance is your reward for claiming your personal power and not abandoning your emotional needs. The Libra full moon asks you to release friendships or associations that don't support you or have faith in the future you desire. Understand that the company you keep reinforces a sense of belonging or not belonging. If you've held onto friendships or groups that have discolored the way you see possibilities for your future, let them go. Let the universe bring you groups and friendships that propel you forward into the world you wish to create.
Weekly Horoscope for sagittarius — March 29th to April 4th
Your self-value is transforming aspects of your being in ways that have you contemplating your feelings and intuition. For some Sagittarius folks, creative expression is linked to the past or to a sense of home and family. Learning about your inner-child and how you expressed yourself when you were younger brings about empowerment, confidence and feeling loved. Your life is the best textbook of all, Sagittarius, so learning to understand your self-esteem will help you to be more responsible with communicating from your heart.
---