Weekly Horoscope for Gemini by Christa Westaway
---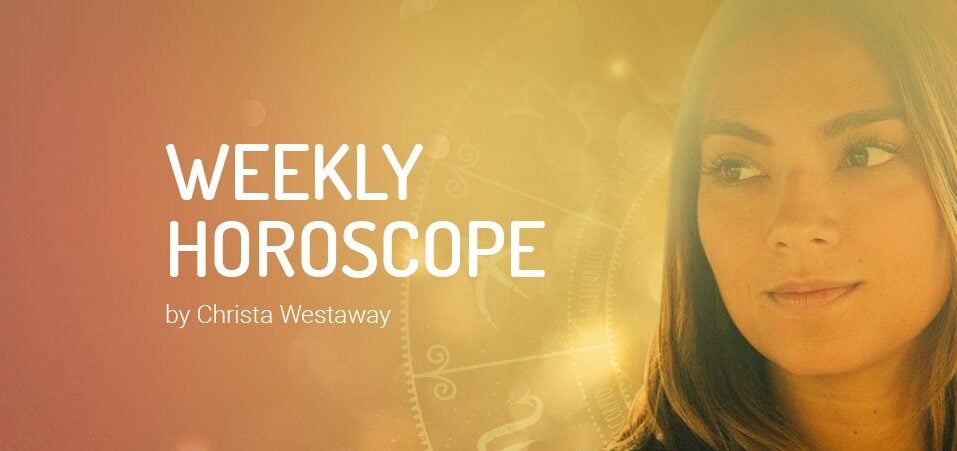 Here, you can find out more about the Weekly Horoscope for Gemini. Every week, WeMystic will bring you the forecast for Love and Relationships, Health and Money & Career, written by our Guest Astrologer, Christa Westaway.
Weekly Horoscope for Gemini
---
Weekly Horoscope for gemini — May 3rd to 9th
While it can feel like this week opens your eyes to possibilities and a greater sense of hope than you experienced back in March, do your best to keep your feet on the ground, Gemini. The week begins with contemplation and conversations about what intimacy and trust mean to you. You've been developing a strong trust in yourself over the past few years, and the universe may present a job, career or project that inspires you. Just be sure that you get all the facts and figures correct before you commit to it.
It's easy to create a fantasy for yourself this week if you don't read the fine print carefully. Love and pleasure will find you too, and passion can lead to excess if you don't already know your limits and boundaries. Check in with your physical needs often this week and give yourself a realistic budget that you can stick to.
Weekly Horoscope for gemini — May 10th to 16th
What an incredible week to begin working towards a goal that sustains you financially and boosts your self-esteem. You're feeling confident and driven by a desire to succeed at something you're thinking about, which will demand that you face fears of failure and potential loss or setbacks. But planetary energy this week fills you with the focus, openness and heightened intuition to move forward with a plan or project that supports your career goals and renews you with a sense of purpose.
The Taurus new moon arrives this week, reminding us that with effort comes abundance and supportive relationships, but the work is personal and can't be completed by anyone but ourselves. The new moon cycle lasts for two weeks and is a time that ushers in new beginnings within a particular sign or zodiac energy. The new moon cycle is a great time to set intentions for what you'd like to grow and nurture in your life over the next six months.
Like its symbol, the bull, Taurus energy reminds us to focus on what we want to grow and to not give up until we've manifested it into our lives. For you, Gemini, the Taurus new moon opens you up to realizing your fears and anxieties about your skills, abilities or self-worth. You may have told yourself that you will never have a dream career that suits you or that you'll never be known for the beautiful art you create, which leads you to project yourself as a failure out into the world. You might project your fear of failure onto others, making everyone else seem frustrating to be around since they all seem to need your help or advice. With this moon cycle, harness your power to look within and find the source of your anxiety and fear of failure or loss. Set an intention for yourself that will help you to grow into a mindful and self-aware person who believes that what they fear will manifest as quickly and effectively as manifesting what they desire. Remember that it's you that chooses what you'll create more of.
Weekly Horoscope for gemini — May 17th to 23rd
Your intuition and sensitivities are high this week, Gemini. Understanding what you desire at your core is channeled through you and into your belief system. This means that you might run the risk of coming off as over-zealous about your beliefs even though you feel as though you're just sharing your passionate stance with people you care about.
This week Saturn, the planet of responsibility, consequences and self-control, begins its retrograde journey until early October. All the planets help us evolve by giving us lessons and opportunities to grow and develop aspects of our character and personality. Saturn's role is to show us how to hold ourselves accountable for our choices and to mature in the midst of life's pressure to succeed.
Until October, Saturn guides you to reflect on your belief system and life's purpose. The universe has been lovingly guiding you on a path that supports your highest values and future exploration, but it's possible that there were distractions that kept you from staying focused on yourself. Have you been considering taking courses that will expand your thinking and belief system? How has faith played a role in getting you to where you are now? Imagine what your future self or your best self is like. In what ways have you been developing yourself into that person?
Weekly Horoscope for gemini — May 24th to 30th
You're in for a full make-over this week, Gemini. Your softness can be felt by others, but that won't stop you from also communicating from your heart. You may be lethargic this week, so rest as much as you can. The heightened energy from the full moon and eclipse can leave you feeling insecure or unattractive about the way you look to others, but that won't stop compliments and invitations of love from finding you. Understand that much of your insecurity or sensitivity is linked to your self-esteem and self-worth, and when you focus on feeling worthy, your definition of success is more appropriately aligned with who you are.
There's a full moon eclipse in Sagittarius this week, and this sparks big changes and evolutions within each of our lives. Think back to December 2020, and notice the themes you experienced. What was stirring in you? What was happening around you? This upcoming full moon completes something that began for you back in December. The universe gave you an awakening about something in your life that needed changing and healing. The power from the eclipse and the charge of the Sagittarius full moon are here to ensure that those changes are deeply understood, felt and completed.
For you, Gemini, this week's full moon and eclipse influence your partnerships and your understanding of commitment. The progress you've made in your partnerships is now a big focus for you. If you've been open to learning for the past six months, you've matured and so have your partnerships. The universe has helped you to balance autonomy with giving to others. Your partnership is a mirror for you, and this full moon invites you to look again and recognize aspects of yourself that you may have neglected by giving too little or too much of yourself.
Mercury begins its second retrograde transit of 2021 this week, and will stay retrograde until the end of June. While Mercury is retrograde, we'll have the opportunity to slow down our thinking and speaking, to listen and to reflect on decisions we've put into action since February of this year. We can even go as far back as June of 2020 to revisit themes in our lives from the Venus retrograde that may be returning for closure or more insight and healing. During this Mercury retrograde cycle, consider all the facts before proceeding any further. For more details about how Mercury retrograde will affect you personally, be sure to read next week's horoscope.
---