Weekly Horoscope for Capricorn by Christa Westaway
---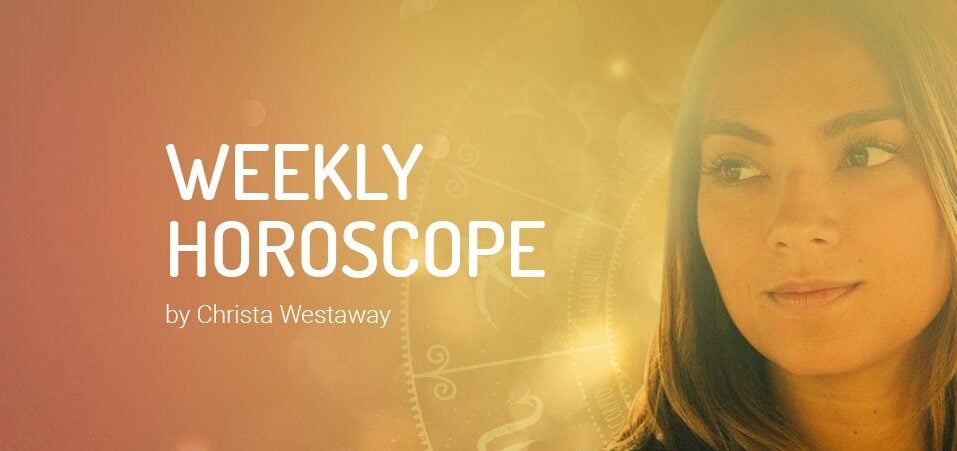 Here, you can find out more about the Weekly Horoscope for Capricorn. Every week, WeMystic will bring you the forecast for Love and Relationships, Health and Money & Career, written by our Guest Astrologer, Christa Westaway.
Weekly Horoscope for Capricorn
---
Weekly Horoscope for capricorn — April 5th to 11th
This week opens you to the possibility of moving home or feeling really at home where you are, Capricorn. Your routines at home can be really grounding and supportive of your health, work and routines. The rituals that you keep for yourself benefit your self-worth and capacity for generating income and comfort. This week provides you with energy to complete tasks at home, and also to experience challenges with communicating what you need or how you feel to others. Let your feelings flow and eventually the clarity and wording will come. Once you relax and have patience with your emotional experience, you'll feel more secure and grateful.
Weekly Horoscope for capricorn — April 12th to 18th
This week is a delicate blend and balance of work and rest for you, Capricorn, with the arrival of the Aries new moon. For most of the week, your home, family and emotional security create tension with who you appear to be to others. If you've held the persona of a workaholic, challenge your chosen identity by revisiting the choices that got you there. You might miss your family and realize that the dedication you've had to work or people outside yourself or your family unit has taken your time and energy. This week, enjoy spending time at home with your loved ones and refilling your emotional cup.
Your physical appearance and personality have been undergoing deep transformation, so it's only natural that you'll have to make choices and create boundaries that honor and protect your sense of security and emotional equilibrium. Some Capricorns may want to be homebodies this week, but feel the pressure to repress that need in order to work or be around people. Set your heart free, Capricorn. Let others know what you feel and what you need from them. Listen to where your heart feels most at home, and do that.
Weekly Horoscope for capricorn — April 19th to 24th
Romance, creativity, fun and inner-child yearnings are aspects of your week that have your attention, Capricorn. Some Capricorns can feel energized to complete a personal project or hobby that brings satisfaction, and others will engage in romance and fun with their partners or potential partners. Anything can happen this week, including overspending or receiving gifts that bring you happiness, but you're sure to have powerful insights and conversations that touch your heart. Your inner-child is demanding attention, so give yourself permission to be open to fun and self-expression.
Weekly Horoscope for capricorn — April 25th to May 1st
A creative outlet or hobby is on your mind and in your heart this week, Capricorn. For some, planetary energy manifests as considering or opening up to a romantic partner or becoming open to dating. However, feeling as though you're not prepared or worthy can keep you from following through. Perhaps you're not sure if you're worthy of the kind of love and happiness you wish for. If you're having those thoughts, then love and happiness are competing with your self-esteem and beliefs about your value. Whatever shows up for you this week is a great example and indicator of what the universe wants to give you more of when you're ready to receive it.
The full moon in Scorpio invites you to adjust what you envision for your future by noticing what and who doesn't feel good to be around anymore. Release the emotional attachment you have to making it work with people who either don't share your vision for the future or who have ways of making you feel unworthy. You're worthy of going after all that your heart desires regardless of how others feel about it. Remember that following your heart creates your destiny. This type of energy can create conflict, but will most likely be an internal one, so you can prepare yourself by staying close to home and using outlets like writing, music, self-care rituals like baths and other types of gentle approaches to heated emotions.
Pluto begins its 6-month retrograde journey this week, and for you, the personality you show people is the main focus of transformation. You're allowing yourself more freedom to be you by unsticking yourself from political relationships or toxic ones that keep you from being powerfully confrontational. If you've had a challenging time ending relationships or you've confirmed yourself to fit the mold of what others expect you to be, you'll feel restriction and imbalance during this cycle. Pluto asks us to examine the power dynamics we're involved in, and encourages us to end a cycle of victimhood or survival mechanisms that drain us of our power to choose ourselves.
You're evolving into a life where you're completely free to be you. You're the designer of you, and you'll see that it's from this vibration that you cultivate more genuine love.
---