Weekly Horoscope for Taurus by Christa Westaway
---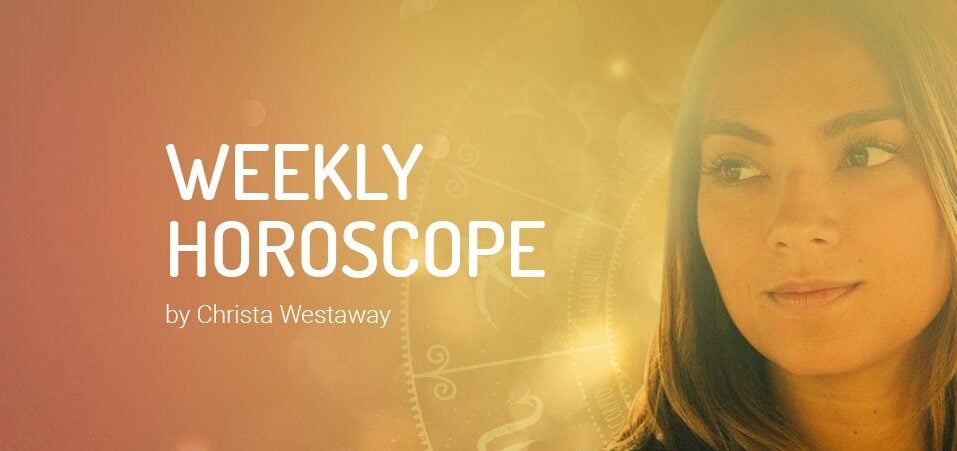 Here, you can find out more about the Weekly Horoscope for Taurus. Every week, WeMystic will bring you the forecast for Love and Relationships, Health and Money & Career, written by our Guest Astrologer, Christa Westaway.
Weekly Horoscope for Taurus
---
Weekly Horoscope for taurus — April 5th to 11th
It's ok to take some alone time for yourself to regroup and to visualize the career aspects you wish for this week, Taurus. You're a true manifestor, and in order for you to create the life you want, you first have to value yourself and believe that you're worth it. If you've placed a portion of your self-worth in the connection you have with your friends or community, conflicts or confrontations between you and them can manifest. The universe is inviting you to see that you are the one who creates the life you want to live, and others might not always agree with or understand your path. Keep your vision for the career you crave alive and let the universe support you by making it all happen.
Weekly Horoscope for taurus — April 12th to 18th
This can feel like a week of contrasts for you, Taurus, as a dream you have for your future is taking shape, but is still not ready to take full form in the world yet. The new moon sparks perception that there's more out there for you, and you can sense the power and abundance that you'll create. And still, there's the issue of timing. It's ok to sense a change coming and not to know exactly what it'll look like or how it'll work out for you.
There are still some aspects of your mind–fear, doubt or illusions–that are holding you back from charging forward toward the business venture or new life you're seeking. The universe is supporting you as you download and channel your wishes into activities like research or socializing and sharing ideas with others. It's important that you remind yourself that you're worthy of your wishes even if there are conflicts, blocks or delays to achieving what it is you're imagining. If you're feeling encouraged and valued at your current job, take that as evidence of your work ethic and what you're capable of doing.
Weekly Horoscope for taurus — April 19th to 24th
You're speaking your mind this week, Taurus. Energetically, you can speak clearly and logically, but be mindful of emotions that may be hiding beneath your words so that you aren't manipulating yourself or others. Check in with yourself throughout the day for your internal weather report. This mindful practice will help you to remain honest about how you're feeling. Spend time getting clear on what it is you want, how you feel and what you know you need to do. Separating all of these key aspects of yourself at the beginning of the week will help you to express yourself the way you intend and to enjoy genuine happiness when arises.
Weekly Horoscope for taurus — April 25th to May 1st
Flirtations or openness in relationships at work can put pressure on your responsibilities and make your workload feel less than exciting, Taurus. This week you may feel like your self-control and procrastination are getting the better of you. Still, your beauty and charm are creating a lot of enjoyment for you.
The full moon in Scorpio brings into focus a need to balance the nurturance of your partnerships with your urgency for personal change. For some, the natural charm and connection you've developed at work can create challenges at home or vice versa, so remember that this moon is preparing you to release aspects of yourself that repress emotions or cause chaos in your committed relationships. This type of energy can create conflict, but will most likely be an internal one, so you can prepare yourself by staying close to home and using outlets like writing, music, self-care rituals like baths and other types of gentle approaches to heated emotions.
Pluto begins its 6-month retrograde journey this week, and for you, power is restored to you when you learn to trust and have faith that your life has a soulful purpose. This transit will highlight self-doubt, lack of focus, and relationships with others who block your path and connection to your higher self. Pluto asks us to examine the power dynamics we're involved in, and encourages us to end a cycle of victimhood or survival mechanisms that drain us of our power to choose ourselves.
More than ever, being sure of who you are and taking opportunities to step outside your comfort zone will ensure that you're evolving and moving closer to the future that you've always wanted.
---