Weekly Horoscope for Aquarius by Christa Westaway
---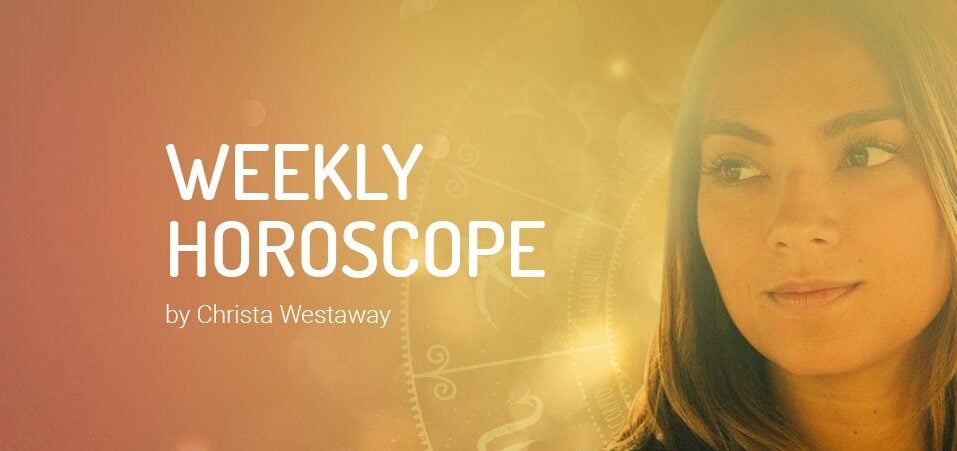 Here, you can find out more about the Weekly Horoscope for Aquarius. Every week, WeMystic will bring you the forecast for Love and Relationships, Health and Money & Career, written by our Guest Astrologer, Christa Westaway.
Weekly Horoscope for Aquarius
---
Weekly Horoscope for aquarius — March 1st to 7th
Your relationship to your emotions and to your idea of home are evolving, Aquarius. You want to belong as you are and the more you strip away layers of self-consciousness or the act of people-pleasing, you're getting to the center of who you are at your emotional core and where home is. This week you're reminded of your worthiness to belong and that your emotions are native to you.
You can expect a gift or encouragement from a family member or someone close to you that makes you feel seen and appreciated. For the next few weeks, you're entering a very social time full of fun and joy. It can be challenging to balance work and socializing, but take advantage of the opportunity to connect with your inner-child. This energy brings single Aquarians options for dating and attracting romance into their lives. Speak your truth this week, and remain optimistic. If you're feeling hopeful and positive, you give others permission to remain hopeful too. This is your healing super power.
Weekly Horoscope for aquarius — March 8th to 14th
While you're driven to serve the world in meaningful ways, money isn't the driving force in your life, Aquarius. Passion, clarity and creativity are the underlying motivators in all that you do, and there's no price that would meet your expectations when it comes to doing what you love by being your authentic self. But you're evolving now, and the universe is inviting you to update your beliefs about income and self-worth. You're given permission this week to treat your finances as an extension of your energy. What is your energy worth to you? This week is less about making more money and more about watching your spending and how you treat your money.
Consider this: how you treat your money reveals aspects of your self-esteem. The Pisces new moon will bring into your awareness shadow aspects of your relationship to your finances, your comfort and connection with self. What makes you feel comfortable? How do you feel about yourself? It's as if the universe is saying, "put your money where your mouth is, Aquarius." If something or someone doesn't make you feel abundant, worthy or comfortable, why is it in your space? Be forgiving and compassionate to yourself this week as you're becoming mindful of deep-rooted patterning that you may have taken for granted. It's ok to see your habits as they are because they are ready to be released in order to empower and free you for bigger and better things.
Weekly Horoscope for aquarius — March 15th to 21st
This week's focus is income and self-worth, and later in the week, an unexpected opportunity or change at home or within the family needs your attention. For some Aquarians, the week's energy is much more internal and thoughts can be centered on feeling worthy and secure within themselves. To harness the energy of the planets this week, slow down and take your time noticing powerful insights and dreams that come to you. You're capable of much more than you've let yourself believe, and when you can align this truth with your mindset, so much more is possible for you. You're preparing to take these insights into conversations with others over the coming weeks, so be sure to give yourself the time to feel and listen to your intuition.
Weekly Horoscope for aquarius — March 22nd to 28th
Let your personal expression bring you joy and power this week, Aquarius. Others may not get you all the way, and that's ok. Your focus is on genuinely being you and living from your heart. Be mindful of not thinking or talking poorly of yourself as a way to feel or appear humble in others' eyes. Love and attention come when you align your thoughts and words with your true vibration, and you open yourself to others who love you. The Libra full moon challenges you to align yourself with your integrity by releasing outdated beliefs and values that don't serve you, your future or your relationships. Only you know who you truly are inside and what your core beliefs are. If you've lived by someone else's rules and visions rather than your own, you'll feel it now. This moon is guiding you toward your greatest super power, Aquarius–autonomy. Stick to your truth above all else, and you'll begin to see more doors opening for you in the coming weeks.
Weekly Horoscope for aquarius — March 29th to April 4th
A deep, psychological transformation has been at work in you for many years, Aquarius. This transformation has to do with your perception of your world and subconscious fears blocking you from possibilities that you intuitively feel are yours to experience. Your psychology is projected in your self-esteem and your belief in your worthiness. If you've struggled with feeling worthy of manifesting more or better for yourself, this week will give you the confidence and self-love to communicate what you need and want. Communicating boundaries and taking responsibility for yourself on the outside supports a major transformation on the inside.
---