Weekly Horoscope for Pisces by Christa Westaway
---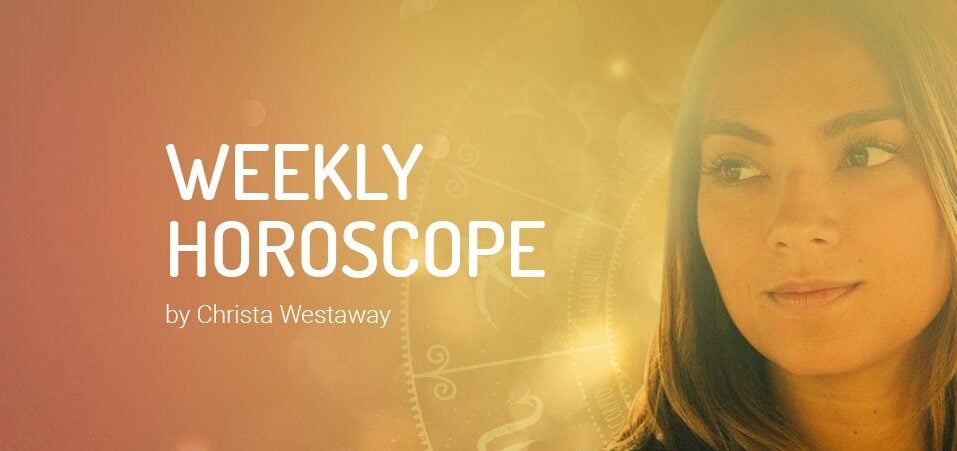 Here, you can find out more about the Weekly Horoscope for Pisces. Every week, WeMystic will bring you the forecast for Love and Relationships, Health and Money & Career, written by our Guest Astrologer, Christa Westaway.
Weekly Horoscope for Pisces
---
Weekly Horoscope for pisces — February 1st to 7th
Pisces, this is a big week for uncovering your fears and for being transparent about your emotions. There's a lot of intuitive energy available to you, so pay attention to your dreams as they may be telling of what you're having trouble acknowledging. You may be tempted to hide your feelings or to use defensive mechanisms that keep others guessing about how you feel, but keep in mind that safety comes with dissolving defenses that no longer serve you.
This is a huge lesson for you, Pisces, that will continue for many months. It has to do with your self-worth and sense of value, which directly affects your income and how you expect to be treated. It starts with how you restrict yourself from loving or within relationships. How do you show your love? What habits do you fear taking up because it means you'll have to take responsibility for your self-management?
By the end of the week, if you've been asking the questions and challenging yourself to share your true feelings and needs, if you've been honoring your self-care, insights and revelations will come to you.
Weekly Horoscope for pisces — February 8th to 14th
Be gentle with yourself this week, Pisces. The past has a way of showing up in your thoughts and your thoughts can manifest stressful situations that invite you to surrender to your faith. Know that the universe is supporting your growth and soul evolution, and that fear is a subconscious acknowledgement of change.
The world around you can feel chaotic, but when you connect to the divine through meditation, song, dance or any other creative and mindful activity, you will channel peace. From this place of peace, you can begin to see the way forward into greater prosperity, comfort and self-value.
This is a time when you can manifest new income through dreams or quick insights. Stay connected to your higher power this week and know that the planets have your back. The universe is challenging you to mature and to upgrade the way you perceive your life.
Will you be consumed by your fear and negative thinking, or can you trust that the universe is guiding you towards a greater purpose and a better future that starts with believing in the power of your mind? The divine is with you always.
Weekly Horoscope for pisces — February 15th to 21st
This is a week for you to be incredibly mindful with your words, Pisces. You've been breaking free of controlled ways of communicating and educating yourself, and some Pisces are discovering new ways of finding connection within local communities and with peers.
Of course it's come with disturbances and maybe some endings and realizations too. This week, a breakthrough comes when communicating or connecting with someone in close proximity to you that leads you to think more deeply about your personal fears.
Stay in meditation to help you rise above mind chatter and temporary anxiety that comes with surfacing subconscious fears. Journal or share your thoughts with someone close to you so that you don't miss the opportunity to come face to face with patterning that's held you back and is now ready for release. Insights can come through dreams or psychic energy, so be gentle while unpacking them. For the next month, the Sun shines on you, which means others notice you more than usual and sense your powerful energy.
Confidence and clarity are characters of the Sun, so expect to feel energized as you greet the world each day. This is a good time to share yourself with others because you feel good in your body and are open to updating your appearance to suit your moods and personal style. Get ready to be the center of attention, Pisces.
Self-care over the next few months might include focusing on your income and the material items that comfort you and put you at ease. If you're looking to boost your income, spend this time getting clear on how much you need and in what ways you can generate more income in order to feel taken care of.
For others, the next few months is a time for focusing on strengthening self-esteem, a healthy and loving connection to self, and the belief that they have the power to manifest the life they dream of.
Weekly Horoscope for pisces — February 22nd to 28th
Your beauty is evident to everyone around you, Pisces. For the next month, Venus is blessing your physical appearance and your personality so that you sparkle wherever you go. It's a great time to update your look or spend money on a new wardrobe. Invest in beautifying yourself in ways that make you feel good and confident. You're most likely going to seek pleasurable interactions and activities for the next month, so be ready to receive!
Your psychic energy is heightened this week as you're able to sense truths and spiritual support using your feelings and by interpreting your dreams. You can see your future path and sense where you're headed in a very dreamy or intuitive way. Those who are hoping to start a family or add to an existing one, this is a potent time for you to visualize how and when it will happen.
If you've had indecision about where you want to live, whether you want a family, or how you can attain more emotional security, decisions can come with very little effort now. The Virgo full moon illuminates your partnerships this week, helping you to see what or who you need to release in order to create better balance in your life and in your relationships.
Your homework is to be open to communicating what you need in order to feel that you're receiving as much as you're giving to others.
---