Weekly Horoscope for Pisces by Christa Westaway
---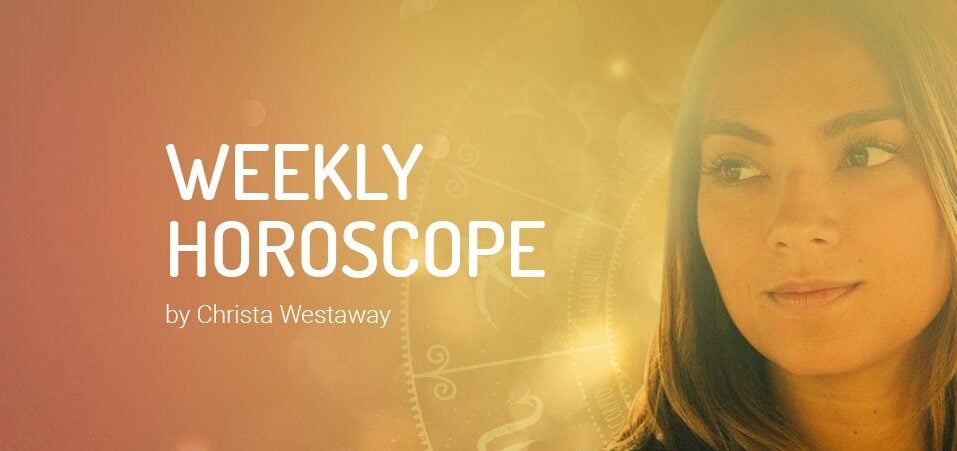 Here, you can find out more about the Weekly Horoscope for Pisces. Every week, WeMystic will bring you the forecast for Love and Relationships, Health and Money & Career, written by our Guest Astrologer, Christa Westaway.
Weekly Horoscope for Pisces
---
Weekly Horoscope for pisces — May 3rd to 9th
The belief that you're alone and unknown by others is confronted this week, Pisces, when you begin to accept how much you value and need a sense of belonging. Be mindful of meaning what you say and saying what you mean this week because others are listening. The friends, groups and communities you want to belong to want to know you for you, not for who you want to be or who you believe you should be. The energy this week can have some Pisceans doing what it takes to fit in with others, but not realizing how that affects the future of their relationships.
Check in with yourself often to take a breather when you start to feel the need to be right about something or to fit in with the people and environments you're in. If you're feeling isolated from others, channel that energy into writing, reading or learning a new skill that interests you because it may be helpful to you later when you're connecting with new people.
Weekly Horoscope for pisces — May 10th to 16th
Words have the power to shape your mood and experiences this week, Pisces. Have you ever said something before it happened without even knowing it would come true? The planetary energy can manifest itself that way for you this week. If you're keeping your joy alive and sharing it with others, you'll create more happiness for yourself. It's possible that matters of the heart become a focus for you this week, and communicating what's weighing on your heart and mind will flow much easier for you.
The Taurus new moon arrives this week, reminding us that with effort comes abundance and supportive relationships, but the work is personal and can't be completed by anyone but ourselves. The new moon cycle lasts for two weeks and is a time that ushers in new beginnings within a particular sign or zodiac energy. The new moon cycle is a great time to set intentions for what you'd like to grow and nurture in your life over the next six months.
Like its symbol, the bull, Taurus energy reminds us to focus on what we want to grow and to not give up until we've manifested it into our lives. For you, Pisces, the Taurus new moon influences your communication and mobility. With the energy of this moon cycle, you have the potential to communicate intuitively and with inspiration. Be mindful of the language you use because words carry energy and power. Learn to ask questions and let your curiosity influence the way you get close to others. Avoid the trap of always having to be right and instead listen with an open mind. Setting this intention will have a big impact on the way you evolve and relate to others.
Weekly Horoscope for pisces — May 17th to 23rd
There can easily be misunderstandings when communicating this week, Pisces, so be mindful of the way you're feeling, especially when you feel stressed, alone or fearful. The week begins with you socializing with your peers and friends in powerful ways, and sharing your home and heart with them. There's a leadership or influential energy that's activated in you. You might have opportunities to share deep felt thoughts or emotions that you didn't realize were hiding in the corners of your mind. However, not everyone will understand what you're trying to communicate, and some won't be able to connect to your emotional position in a conversation. You could feel unseen or neglected by people you've shared yourself with, and it can bring up emotional memories from the past. Do your best to stay present and avoid the temptation of going down the rabbit hole of the past.
This week Saturn, the planet of responsibility, consequences and self-control, begins its retrograde journey until early October. All the planets help us evolve by giving us lessons and opportunities to grow and develop aspects of our character and personality. Saturn's role is to show us how to hold ourselves accountable for our choices and to mature in the midst of life's pressure to succeed.
Until October, Saturn guides you to reflect on your fears and subconscious reactions to life. Saturn invites you to recognize how people and situations mirror the messaging you have with yourself. How you speak to yourself, what you fear will happen, and repressed anxieties show up in the character traits and choices of others around us, and this is really helpful for understanding your inner workings more clearly. Remember that what you resist, persists. Be gentle and patient with yourself as insights come to the surface of your mind to be released once and for all over the next six months. Remember that you have the power to make adjustments before moving forward
Weekly Horoscope for pisces — May 24th to 30th
Express yourself this week, Pisces! But first, acknowledge your emotions and your sense of security. This week can bring things up from the past that create insecurity or tenderness so that you can find the blessing in it. Ask yourself what you learned and how you've become the insightful and caring person you are today based on experiences from the past. Some Pisces may have challenges with their home life and could be seeking a new place to live in the coming weeks. Others may have challenges with authority figures or people who feel authoritative in some way, but there's energy for resolving these types of issues with clear and vulnerable communication. Talk about your feelings this week, Pisces.
There's a full moon eclipse in Sagittarius this week, and this sparks big changes and evolutions within each of our lives. Think back to December 2020, and notice the themes you experienced. What was stirring in you? What was happening around you? This upcoming full moon completes something that began for you back in December. The universe gave you an awakening about something in your life that needed changing and healing. The power from the eclipse and the charge of the Sagittarius full moon are here to ensure that those changes are deeply understood, felt and completed.
For you, Pisces, this week's full moon and eclipse influence your career. This full moon cycle invites you to acknowledge what beliefs or fears you're holding onto subconsciously that have blocked you from feeling fulfilled within your career. You may also want to give extra love and forgiveness to yourself for worrying about what others believe you're capable of if that's added to your self-limiting beliefs. Your career is getting a boost that will last up to six months, so use this time to consider what you want to be known for. Aim high and know that the universe is telling you that all is possible when you lean into your fears.
Mercury begins its second retrograde transit of 2021 this week, and will stay retrograde until the end of June. While Mercury is retrograde, we'll have the opportunity to slow down our thinking and speaking, to listen and to reflect on decisions we've put into action since February of this year. We can even go as far back as June of 2020 to revisit themes in our lives from the Venus retrograde that may be returning for closure or more insight and healing. During this Mercury retrograde cycle, consider all the facts before proceeding any further. For more details about how Mercury retrograde will affect you personally, be sure to read next week's horoscope.
---