Weekly Horoscope for Cancer by Christa Westaway
---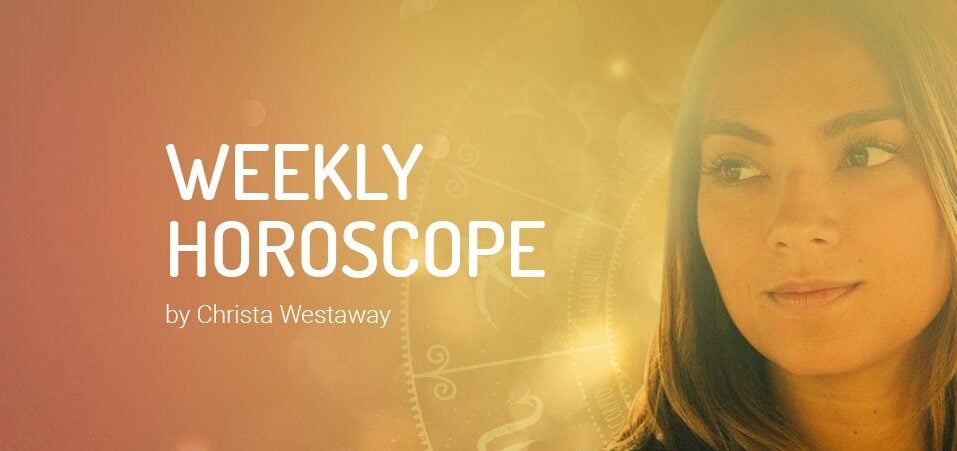 Here, you can find out more about the Weekly Horoscope for Cancer. Every week, WeMystic will bring you the forecast for Love and Relationships, Health and Money & Career, written by our Guest Astrologer, Christa Westaway.
Weekly Horoscope for Cancer
---
Weekly Horoscope for cancer — April 5th to 11th
Your future and the work you do are major areas of focus for you this week, Cancer. Remind yourself that it's ok not to know how everything will work out, and that frustration is a powerful sign that you care deeply about your success. Don't let frustration, self-doubt or self-sabotage stop your progress. You may have held some dreamy wishes about where you saw yourself going, and now fear and negative thinking is trapping you or making you feel stuck. The reality is that there's great, positive and support this week for you to love yourself and to keep moving in the direction of accomplishing your dreams. You'll find the support you need from partners you trust and rely on, so allow yourself to be vulnerable and share what you're feeling.
Weekly Horoscope for cancer — April 12th to 18th
You're intensely focused on your work this week, Cancer. You might be working with a partner or for a partner, and the new moon in Aries at the start of the week brings positive energy for feeling connected to the work you're doing. Some Cancers are working on secret projects and there's tension around revealing their work to their partners. Others can find themselves having to take time away from their work to attend to relationship matters.
The energy in your mind can manifest as anger, so be careful with your words toward the end of the week, and other Cancers have strong ambition to accomplish projects. You may find that releasing sexual tension can help ease overwhelming energy to push forward. If you're in a committed partnership, be mindful of the temptation or fantasy to step outside your relationship with someone at work or to deceive your partner. Ask yourself what deep need are you looking to fill and why you aren't receiving it.
Weekly Horoscope for cancer — April 19th to 24th
You're connected, supported and determined to set something in motion this week, Cancer. Although you may feel crabby or like you need to rest at the beginning of the week, socializing with your friends or a group you're associated with empowers and strengthens you. You could create plans for the future that are realistic and achievable, so listen to your intuition and the guidance from your friends.
If you're feeling confined by the friendships you're used to, this week could bring in new ones that come by surprise. Conversations with new people feel soothing and uncomplicated as well as exciting and refreshing if you let yourself engage. Be mindful of your spending this week, as an unexpected expense might show up.
Weekly Horoscope for cancer — April 25th to May 1st
You have a desire to be partnered or intimate with a partner or a community that you can trust, Cancer. It might feel challenging or burdensome to continue holding that desire and vulnerability. You're learning that some boundaries keep you isolated and away from connection and some can make you feel absorbed or enmeshed with others. You have a responsibility to get clear on your boundaries and then to use them to light your path to finding your people.
The full moon in Scorpio invites you to notice where romance and play haven't led you to the kinds of connections you're desiring. Cancers with children, especially single parents, can feel that responsibility to parenting creates challenges to finding partnerships that last into the future. Try not to make decisions about taking relationships or commitments to the next level this week, and instead feel your feelings as they're guiding you to release the pain of loneliness or dismay. This type of energy can also create conflict, but will most likely be an internal one, so you can prepare yourself by staying close to home and using outlets like writing, music, self-care rituals like baths and other types of gentle approaches to heated emotions.
Pluto begins its 6-month retrograde journey this week, and for you, committed partnerships are highlighted. You'll want to look for ways you've given over your power to partners or how you've taken advantage of your partners by creating scenarios where they can't win. What fears are you holding onto that maintain an unequal commitment between you and your partners? Is one person always doing the work to keep a relationship alive while the other reaps the benefits with little to no effort? Pluto asks us to examine the power dynamics we're involved in, and encourages us to end a cycle of victimhood or survival mechanisms that drain us of our power to choose ourselves.
Ultimately, as the planets create drama for you, you're realizing what direction you want your life to take and who you feel most compatible with. Stay true to your boundaries and empower yourself to not settle for any less.
---