5 signs of dark energy and how to get rid of it
---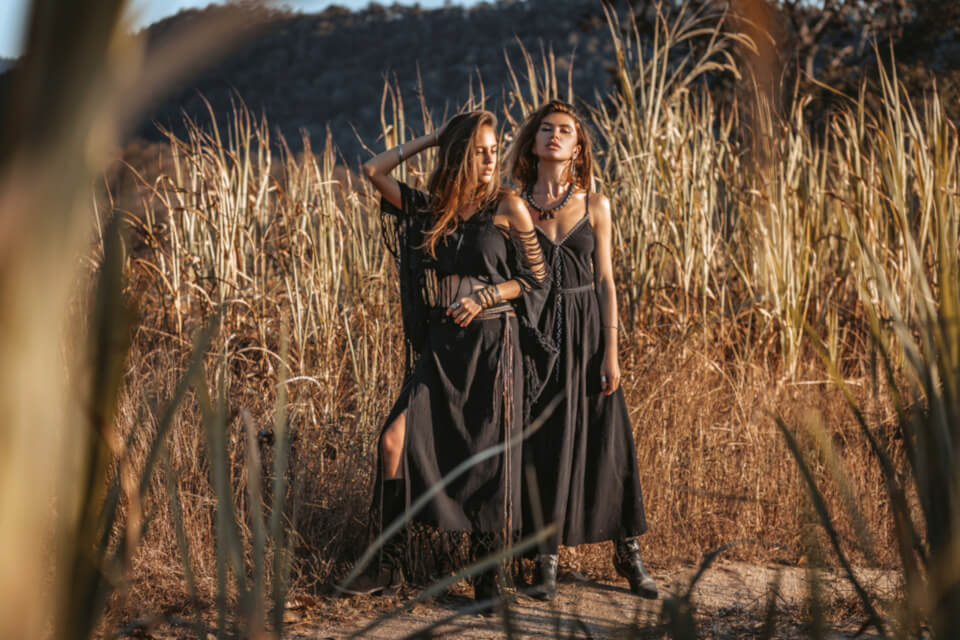 As well as we can use good energy to influence our own life and other people well-being, there is also negative energy or dark energy. Everything in life is divided into poles, in the high vibrations we have positive energy, in the lowest ones we can find the dark power.
Sadly, because many people can't find peace within themselves, sometimes we can be victims of dark energy send intentionally or not by them. The negative energy has the ability to interfere in your life and it can be overwhelming in case you don't know how to protect yourself from this energy.
If you are being a victim of dark energy you are probably not feeling very well in general. We'll help you identify the signs that you are being affected by dark energy and give you some tips to overcome the situation.
Remember that if you identify this, you must not send bad energy back, that will only put you in a vicious cycle. What you want is to learn how to protect your own and always send back high vibrations so that love is spread and happiness grows among all.
Receive all our tips by email!
Love Astrology? Subscribe Now and Receive Exclusive Content!
5 Signs you are being attacked by dark energy
---
You feel drained and exhausted
Although you're giving your best to have happy and energetic days, you're eating well, getting some sun, working out and repeating positive thoughts, you feel exhausted. You know that the energy your spending is not compatible with such a state of exhaustion and despair!  
You're experiencing sleeping problems
Although you feel exhausted and you spend your days longing for the resting time, once you hit your bed you can't stop worrying about everything and your thoughts almost drive you crazy, taking too long to fall asleep. In the process, your stress levels increase exponentially.
Besides that, when you finally fell asleep the quality of your sleeping hours is low, sometimes you have a lot of nightmares or you just can't feel rested and recharged at all when you wake up.
You don't feel joy
You're realizing you don't feel joy anymore for the things that before used to bring an instant sensation of fascination and happiness. Although you didn't give up trying, it seems that nothing can touch your heart the way it used to.
The overall sensation is that positive energy has been drained out of you.
You're letting others control your life
You're not following your own instincts and in look for support from other people you're letting their opinions interfere too much in your life. Instead of feeling supported, you feel way more lonely than ever and you're trying to fill everyone else expectations instead of fulfilling your dreams and following your own directions.
You are focusing too much on comparing yourself to others, that's why you're stepping away from your own path.
In that process, you're also not being able to process other people's critics to yourself and you see everything as a strong personal attack. Try to be more conscious about the way you deal with it.
You feel afraid
You have a constant feeling of fear. The future frightens you, the idea of a new day, of a new adventure, of meeting new people, everything comes with the sense of fear!
This keeps you in your comfort zone and you're watching your dreams getting farther since you don't feel the necessary energy to face all the challenges they come with. After all, you feel disappointed with yourself!
What can you do to erase dark energy from your life?
There are many things you can do to connect with yourself and protect from the negative powers that people send towards you. This is important for your present if you identify the previously mentioned signs, but also for the future because it can happen again.
You can look for help if you think this energy is too strong to start fighting it for yourself, maybe a healer, someone to help you clean the energies of your body and house, a meditation facilitator, etc.
For the future, remember to trust your own instincts, and anytime you feel you're being under attack, don't let things go on for too long. Act and solve it as quickly as you notice it!
Dark Energy – Nothing can invade you without your permission
We don't learn it, but the truth is that if energy is in our life is because, consciously or not, you gave permission for it in your life. For example, if you keep victimizing yourself you're calling negative energies, or if you vibrate in hatred against your or the others.
Change your mindset, don't let yourself fall in these patterns anymore.
Purifying habits
Drink water and meditate to it before you drink it, or activate it while drinking it by thinking and feeling love. The water has the ability to concentrate our energies.
Smudge your places with white sage or palo santo often.
Dark Energy – Review your boundaries
You don't have to become a cold heart, but you also don't have to accept all the energies everyone around you is trying to send you. If someone isn't doing well you can try to support, but if you realize that person is not willing to seek a cure, you can always say "I'm not interested."
Remember to keep your own integrity, after all, we don't have to be always on service and duty.
Dealing with dark energy can be one of the biggest challenges of them all, but it's so common that bringing awareness and protection habits into our life is essential.
---
You may also like:
---