White Sage: how to use it and improve your life
---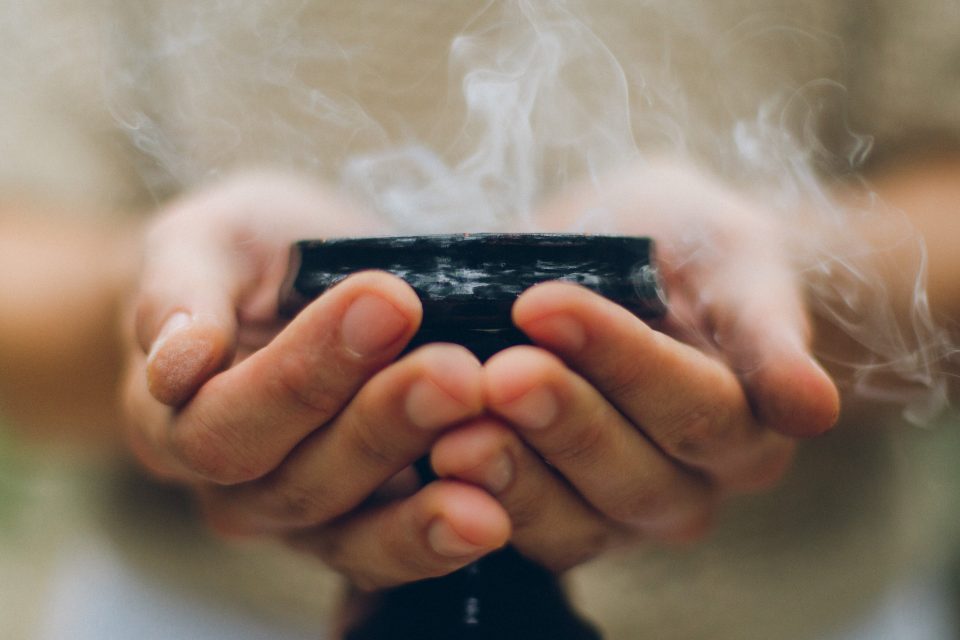 More and more people are surrendering to the strong power of white sage, although it has been known for centuries in ancient cultures, especially North-American Tribes.
Its impressive proprieties of energetic cleansing, attraction, cure and protection are now making its "medicine" spread all around the world. Let's understand better what white sage is and how it can be used.
Receive all our tips by email!
Love Astrology? Subscribe Now and Receive Exclusive Content!
White sage: scientific facts, ancient and modern uses
---
The name sage comes from the Latin salus, which means health, and from salvea, which means salvation. Scientific studies found it has antimicrobial and antibacterial properties. Burning sage for an hour decreases the level of aerial bacteria by 94%, and the cleaning effects are preserved for up to 24 hours afterwards, and it is safe to do so even in an environment where there are children or pets (of course, no one should inhale smoke directly).
White sage is rich in compounds that activate the receptor in the brain responsible for elevating mood levels, reducing stress and alleviating pain. It is believed to be a blessed, sacred, cathartic, purifying and protective plant. American Indians used white sage, considered sacred, to withdraw bad energies, as well as to attract health, prosperity and protection.
These tribes believed that each plant has a spark of the creator's spirit; they think that white sage has a "spirit" dedicated to attracting protection, blessings, and mental clarity. In some rituals, they threw a branch of white sage into the fire to purify the light itself.
The common sage is used, from centuries, for its healing properties, being its effects recognized as an antibiotic, anti-fungal, anti-spasmodic, among others. The Arabs considered it the plant of immortality. For the Romans, this plant helped a proper digestion and purified the air. In the Middle Age, the belief was that chewing three little leaves of shed early in the morning kept away the evil spirits and brought luck.
How to use white sage and salvia for smudging?
You can purchase a shed already dry, or you can have it planted and pick it still green so that, after drying, you can attach a wired branch to make a kind of "torch". White sage is now sold in prepared torches, easily found.
The ends of the leaves are set on fire and you should cleanse every room of the house with its smoke. While this is the traditional method, you can also put a dry sage or white sage on a burner, set it on fire, and clean your home more safely and comfortably. This way, you will be purifying the energies of the space where you live, while eliminating bacteria without resorting to chemicals.
Run through each room, stopping especially at the corners. Draw small spirals of smoke in each corner of each room. Whenever you pass through a window, smoke the four corners of the window as well. When you have smoked the four corners of each room go to the centre of the room, raise the salvia torch or burner to the height of your chest and let the smoke purify the centre of the room.
White sage has the power to balance your energy, raising it when you feel lower down. So, burning sage when coming home after a particularly tiring day can bring you quite beneficial results. If you have fresh leaves, you can wipe them between your fingers, and it will release a cleansing scent that will help you free your mind from negative thoughts.
Burning this plant helps us person to free ourselves from old patterns of behaviour that no longer serve us, raising our mental clarity.
Final thoughts
According to ancient beliefs, the sage has a "spirit" and knows when to extinguish, to clean a division conveniently. If the torch ceases to burn, do not re-start the cleansing in that room.
You do not always have to walk around your house with the torch in your hand, place it on a burner that is suitable for that purpose, and let it burn on its own. It is natural to note that, from time to time, the smoke moves to some particular corner of the room – that is where it is necessary to do a deeper intervention.
Keep the windows closed while you are burning the sage and express the intention with which you are using it. Because of its strong cleansing and purifying power, it is important that you properly honor this plant and that, as long as you defuse your home or your energy field with it, manifestly state what you are doing.
---
You may also like:
---