Cognitive journaling: writing for emotional healing
---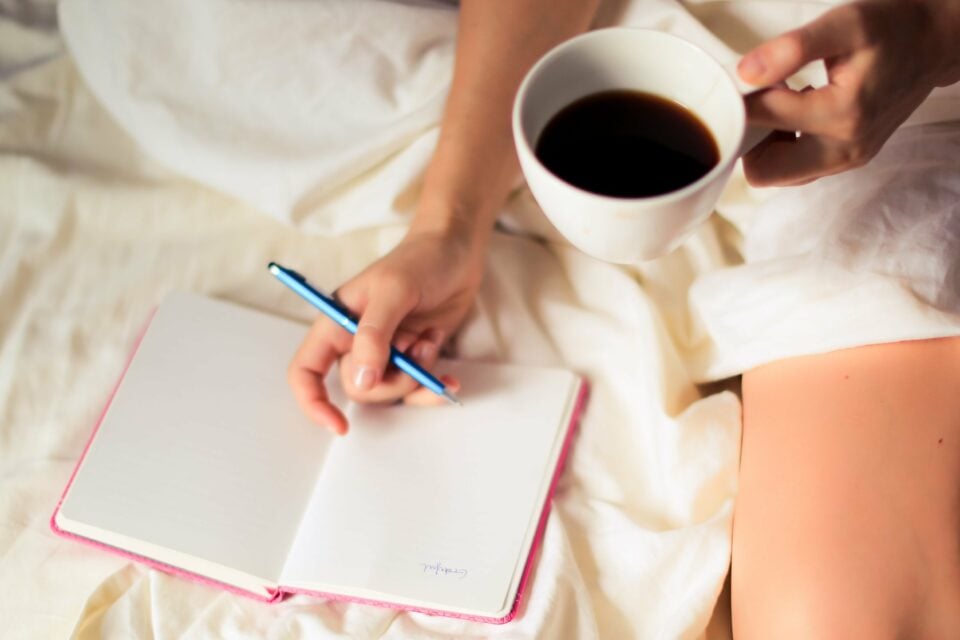 Do you remember writing a journal when you were a teenager? We put our day on paper; emotions, pains, bitterness, shame, broken hearts, guilt, wishes, dreams, and all those deepest feelings. Then, with mini padlocks and keys, we locked them so that no one can look at our outbursts. It's called cognitive journaling.
It may sound too good to be true, just journal for emotional healing. Can simply putting pen to paper really help you make sense of your story? Help you recover from abuse? Create a healthy emotional balance that allows you not just to survive, but to thrive?
The answer is simple: Yes! And we are not the only ones who can guarantee this to you; many psychological and medical studies have shown that writing about difficulties and dreams helps people experience increased happiness, health, and productivity.
Receive all our tips by email!
Love Astrology? Subscribe Now and Receive Exclusive Content!
How to write cognitive journaling for your mental health
---
Set some Time
A good way to start journaling is giving yourself a time limit of 5 or 10 minutes to get your thoughts down on paper. If you leave it open-ended it might start to seem daunting or you may start to get bored. When you have a set time, you're more likely to make time for journaling in your day rather than thinking you need to sit down and devote hours on end to it.
Cognitive Journaling – Don't get too negative
If you find yourself jotting down only negative thoughts, try to shift your writing in another direction. It's OK to write about things that aren't positive, but put a limit on it. Don't do it longer than 20 minutes.
Don't lose faith if you don't feel better instantly
Sometimes, a writing session will be the fast-acting mental medicine needed to release pent-up emotions, and other times, it will just be the beginning of getting to know yourself or dealing with a problem. Over time, you'll be able to witness your emotional evolution.
Cognitive Journaling – Keep your journal safe
If you have had a journal looked at by a parent when you were a child, or had a partner with a lack of boundaries read your journal, you may be hesitant to journal again. However, keep in mind that this violation of your privacy was in the past.
You can keep a journal in a password-protected encrypted file. This way only you have access to it. Keep in mind that nothing on a laptop, desktop, or other device can be guaranteed to be fully secure.

98.1% (1312)
Cognitive journaling helps us to be more resilient
The technique of cognitive journaling contributes to our self-knowledge. Writing a few lines about ourselves and what bother us strengthens our presence and helps us to be self-conscious and the protagonists of our lives.
Writing about specific and difficult situations helps you to overcome frustrations. But to have the positive results of reflective writing in your life, you need to make sure you are using the tool in the best way and being completely honest with you.
The practice of writing can improve the way the brain receives, processes, retains and seeks information, promotes focus and attention, reinforces long-term memory, clarifies patterns, gives the brain time to think and, when properly guided, is a source of conceptual development and stimulation of the highest cerebral cognition.
---
You may also like:

98.1% (1312)
---