A night prayer for Coronavirus
---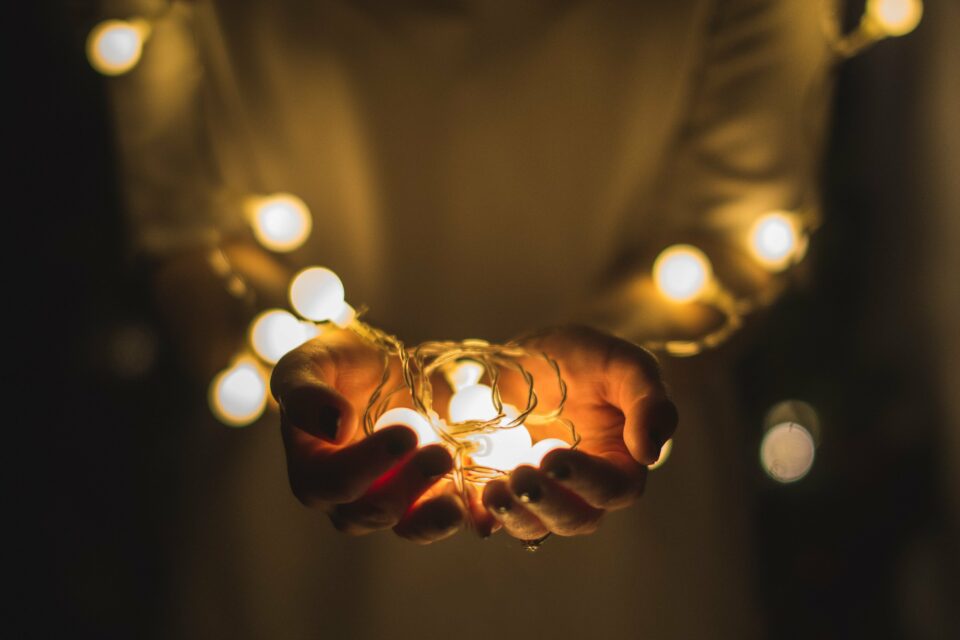 Night prayers are a weapon for Christians to thank God for the day that ceases and to ask for help and protection for the next few hours. One of the main advantages of a night prayer is giving us a restful sleep thanks to the faith that we put in each of our words. It is a simple abandonment to the Divine to trust all the expectations of our life.
Failure to close the day with a night prayer prevents us from taking stock of everything that happened and we can be sure that God will continue to bless us every minute.
Thanks to the night prayer, we also have time for meditation and reflection to improve all those situations that, perhaps, did not happen in the best way. In this way, for the next day it is possible to make an amendment purpose to be better every day. At the time of the pandemic we are now experiencing with the Coronavirus, it becomes even more important to reinforce this request, asking for protection and strength for these difficult weeks.
2024 predictions are out
Discover the stars predictions for new year!
The point of performing the night prayer for Coronavirus
---
It is essential that night prayer is carried out in complete peace with our interior. Many times, the same problems and occupations of daily life prevent people from taking the time to thank God for all the blessings. These moments of praise and personal encounter with the creator are vital to ensure that prayers come directly to the Creator.
Normally, people are accustomed to say their prayers first thing in the day to commend the day or before bedtime to thank and ask for protection during sleep. Value every moment lived because we do not know how long we will remain in this world. Consequently, a day lived must be a day full of praises to God.
There are night prayer groups that precisely use this moment to have an encounter with the Divine, far from the troubled rhythm of day to day.
There are also some prayers for the children to ensure that they have a restful sleep, with nothing to disturb them and that they wake up with renewed energy. It is common for the little ones in the house to wake up in the middle of the night with a start and the night prayer gradually cultivates in them trust in their own spirituality. Many times, these sentences are built with simple words that can be easily understood by the little ones.
Night prayer for Coronavirus and asking for the new day
Before starting the Mass at St. Martha's Church, Pope Francis invited to pray strongly for the patients with the coronavirus COVID-19 and for the health professionals who are facing this pandemic:
Save me, O Lord, and give me mercy. My foot is on the straight path. At the assembly I will bless the Lord.

My father, now that the voices have been silenced
and the clamor died down, here at the foot of the bed
my soul rises to You, to tell you:
I believe in you, I hope in you, I love you with all
my strength, Glory to You Lord.

I deposit in your hands, fatigue and struggle,
the joys and disappointments of this day
left behind.

If the nerves betrayed me, if the impulses
selfish dominated me, if I gave way to rancor
or sadness, sorry Lord! Have mercy on me.

If I have been unfaithful, if I uttered vain words,
I got carried away by impatience.
If I was a thorn for someone, sorry, Lord!
I don't want tonight to give myself up to sleep, without feeling
upon my soul the assurance of your mercy,
your sweet mercy, entirely free, Lord.

I thank you, my Father, because you have been the shadow
fresh that has sheltered me throughout this day.
I thank you because, invisible, loving, enveloping,
You have taken care of me throughout these hours.

Lord, all around me and everything is silence and calm.
Send the angel of peace to this house. Relax my nerves,
calm my spirit, release my tensions,
floods my being with silence and serenity.

Watch over me, dear Father, as I give myself
entrusted to the dream, like a sleeping child
happy in your arms.

In your name Lord, I will rest easy.

Amen.
---
You may also like:
---