Celebrating September 2023: a spiritual journey in the month ruled by the number 7 in numerology!
---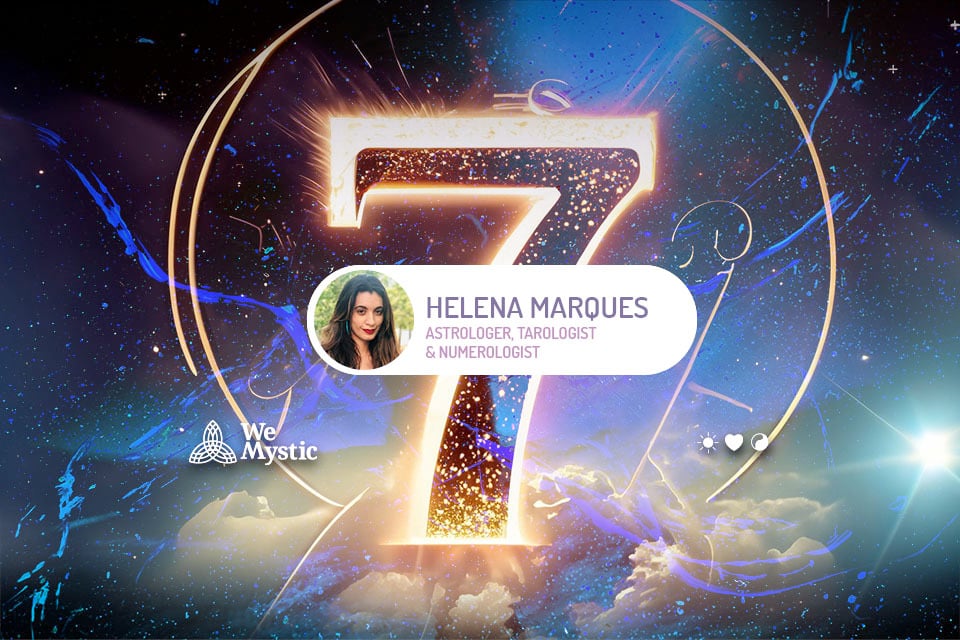 The month of September 2023 is ruled by the number 7 in numerology, since 9+2+0+2+3 = 16 = 1+6 = 7. The number 7 brings an energy of introspection, wisdom and silence to seek answers. During this month, astrologer, numerologist and tarotist Helena Marques from Dom de Fluir points out that we may feel that things are slowing down in the outside world, but the good news is that by reflecting without so many outward movements, we can find clarity in issues that were clouded. See the tips for September 2023 in numerology.
Receive all our tips by email!
Love Astrology? Subscribe Now and Receive Exclusive Content!
Meaning of the number 7 in Numerology September 2023
The number 7 is often considered a mystical and spiritual number in numerology. It is associated with various qualities and symbolisms:
Spirituality and inner search: The number 7 is deeply spiritual and is often related to the search for inner truth and spiritual enlightenment. It is a good time to reflect on spiritual issues and seek answers to deep questions.
Wisdom and knowledge: The number 7 is also linked to the search for knowledge and the pursuit of wisdom. It's a favorable time to learn, study and expand your understanding in areas of interest.
Intuition and mystery: Intuition is a strong quality associated with the number 7. During this month, it may be easier to access your intuition and trust your inner voice. Mysterious and hidden issues may also catch your attention.
Retreat and reflection: The number 7 is known for encouraging retreat and reflection. It's an ideal time to take time for yourself, meditate, practice self-care and reconnect with yourself.

98.1% (1312)
What to do in September 2023, the month ruled by the number 7 in numerology!
During the month of September 2023, ruled by the number 7 in numerology, there are several actions you can consider to make the most of the energies of this period:
Spiritual exploration: Dedicate time to your spiritual journey. Explore spiritual practices that interest you, such as meditation, yoga, prayer or philosophical studies.
Learning: This is a good month to learn something new. Enroll in courses, read books that expand your mind and seek knowledge in areas that fascinate you.
Meditation and reflection: Take a few moments every day to meditate and reflect on your life. Ask yourself deep questions and be open to intuitive answers.
Time for nature: Connect with nature. Spend time outdoors, take nature walks or simply relax in a natural environment. Nature is a source of wisdom and balance.
What not to do in September 2023, the month ruled by the number 7 in numerology!
In addition to the positive actions to consider, it's also important to be aware of some things you should avoid during month 7:
Impulsiveness: Avoid making impulsive decisions. Instead, take the time to ponder and reflect before acting.
Superficiality: Don't settle for superficial answers or quick fixes. This is a time to delve deeper into issues and challenges.
Excessive distractions: Reduce distractions. Avoid excessive activities and superfluous information that can hinder your ability to concentrate and reflect.
7 tips for making the most of September 2023, according to numerology!
Here are seven tips for making the most of the month ruled by the number 7:
Create a sacred space
Set aside a space in your home where you can meditate, reflect and seek inner peace.
Deepen relationships
Use this period to strengthen meaningful connections with friends and family. Have deep, authentic conversations.
Practice self-care
Take care of yourself. Exercise, eat well, get enough sleep and take care of your mental and emotional health.
Study and research
Take advantage of the learning energy of the number 7. Study topics that interest you, do research and seek answers to your questions.
Trust your intuition
Be aware of the intuitive messages you receive. Trust your intuition when making important decisions.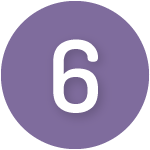 Explore nature
Spend time in nature to recharge your energy and gain perspective. Walking in nature is an excellent way to do this.
Keep a journal
Keep a journal or reflection notebook where you can record your thoughts, discoveries and insights throughout the month.
You may also like:

98.1% (1312)
---