See the runes for 2019 and find out how the year will be for you
---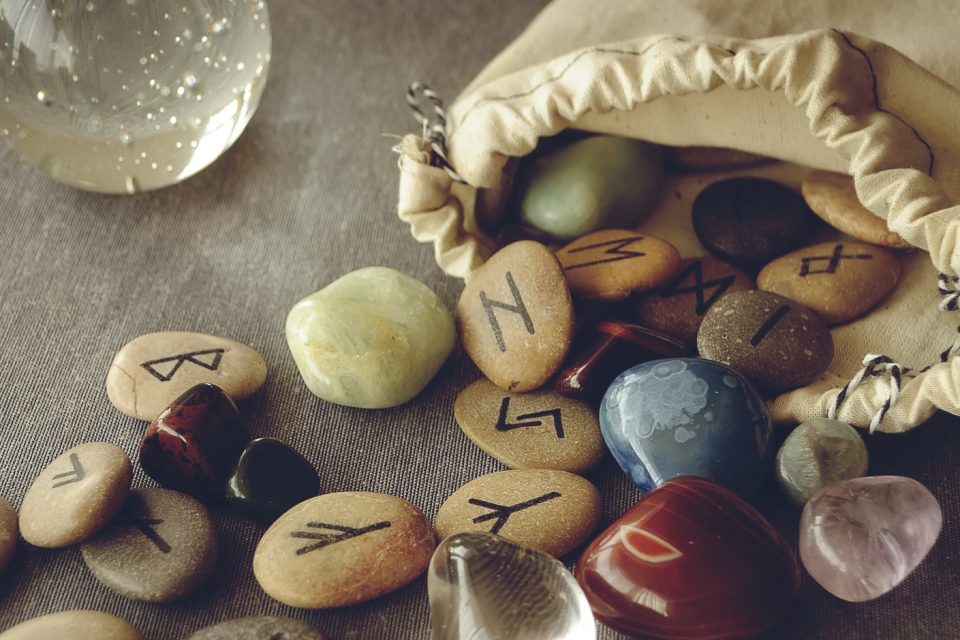 The runes are part of the mystical tradition of the Germanic people and is one of the first oracles of the world. To find out how the year will unfold for you, get to know more about the runes for 2019.
Runes for 2019
---
Runes (or Futhark) are an alphabet composed of 24 letters (or symbols) that the ancient peoples of the North used. These symbols were engraved on individual stones and used for communication between them. Beyond communication, these stones carried a mystical energy and were considered talismans.
With them, these people were able to make predictions about various aspects of life. In this article, we will teach you how to calculate your 4 runes for 2019. They will reveal trends for your personal matters, starting from your birthday to next year.

How to calculate your runes for 2019
The calculation is made very simply and based on the 4 seasons of the year. These people had a special connection with nature. It was from the nature that they gained wisdom to navigate the world. Their habits were ruled by nature, where they had to be constantly alert to changes to know the best time to plant and harvest, for example.
The first step for finding out your runes for 2019 is to multiply your age by 4.
Example:
If you are 30 years old: 30 x 4 (the number of seasons) = 120 (the number of seasons lived by you).
Now, you need to subtract 24 –  24 because this is the total number of symbols nas runes.
This means: 120 – 24 = 96
Since the alphabet consists of 24 runes, you must continue subtracting 24 until you find a number equal to or less than 24.
96 (the result of the first subtraction) – 24 = 72

72 – 24 = 48

48 – 24 = 24
Now you can stop and look for the runes at the list below. You should pay attention not only to the rune number of your result, but also to the next three. The calculation gives you 4 runes as a result because each will run one quarter of your year. If your result exceeds the number 24, simply go back to the beginning of the table.
In our example, the final number is 24. So the first rune will be number 24 and the next will be 1, 2, and 3.
Remember that the year of the runes begins according to your birthday and not with the beginning of 2019. If a person was born in March, their first quarter will be from March to May. The second from June to August and so on.
Know the meaning of the runes
Runes are divided by three groups of 8 symbols each.
The first group (1 to 8) represents the achievements in the physical plane and rules the beginning of everything. God Freyr commands this cycle sending energy to creation, fertility and prosperity.
The second group (9 to 16) represents mental and emotional achievements. It rules the learning through the difficult times we have in life. It is a group of runes very close to the elements and variations of nature.
The third and last group (17 to 24) represents spiritual achievements. God Tyr indicates us ways to walk in our life. It is a cycle related to wisdom and justice.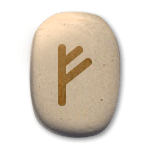 Rune 1 – FEHU
The first rune is about success and all the winnings you deserved to receive. It represents the reward for your hard work and all of your efforts.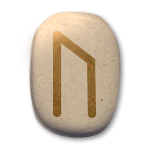 Rune 2 – URUZ
This rune predicts good health and physical condition. It means that you have a great inner strength that must be taken out. Now it is time to enjoy courage and vitality.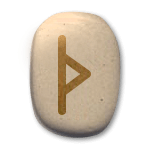 Rune 3 – THURISAZ
This rune is ruled by Thor, the God of Thunder. Although it does offer protection, this rune asks for caution. Some important decisions will come out to the surface to be taken and you need to wait for the right moment to act.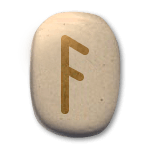 Rune 4 – ANSUZ
The fourth rune represents the spoken communication and what we learn from others. It indicates that you should spend more time with older and wiser people, listening to some important advices.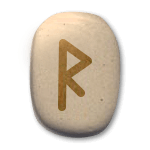 Rune 5 – RAIDHO
This rune is about a constant evolution and your journey. Think of your goals and all the steps you need to follow in order to achieve them. It also indicates changes and travels.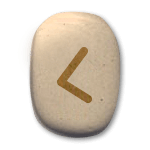 Rune 6 – KENAZ
This rune is symbol of our intuition. Sometimes we forget we have this powerful guide within us. This rune comes to give you clarity about complicated situations. You might not have been aware of the light but this rune gives you hope that you will soon will find a solution.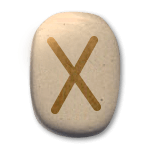 Rune 7 – GEBO
This rune relates to our relationships and reminds us that we always should give in order to receive it back. It is about the need of living in harmony with yourself so you can do the same with others.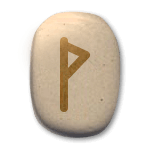 Rune 8 – WUNJO
The eighth rune lets us feel the basic pleasures of life. It represents happiness, satisfaction and well being. This rune predicts a period of calm and peace.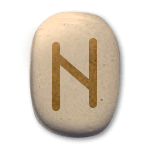 Rune 9 – HAGALAZ
After the storm, here it comes the calm. But runes says the opposite. After Wunjo, Hagalaz is symbol of confusion and catastrophe. Fortunately, it can be faced as a good thing: think of destroying bad old habits and changing for the best.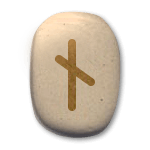 Rune 10 – NAUDHIZ
Naudhiz asks you to stay on alert. You might have been passing through difficult times and now is when you should pay more attention to what is happening. You should be patient and have no fear to face what it has to come.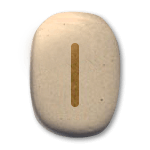 Rune 11 – ISA
This rune is also about patience. It predicts a period when you can not see a lot of progress and it means you should wait before keep going for it. Take your time to breathe and not make important decisions.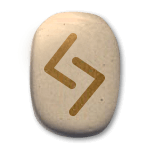 Rune 12 – JERA
Jera is symbol of karma and law of return. This rune is about what you have been planting to now see in harvest. The reward will come and you can be happy, even if there is a delay.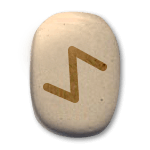 Rune 13 –EIHWAZ
The times might have been though and it is not now that you will quit. This rune offers you protection while you fight for conquering your goals. Your imagination will be an important ally.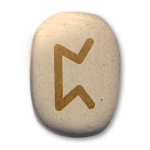 Rune 14 – PERTHRO
This rune symbolizes what is hidden. Secrets, revelations and mysteries will be the subject of this period. You might have some surprises.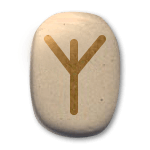 Rune 15 – ALGIZ
This is another rune that gives you protection. Algiz predicts a good and happy season, but if there is some evil, you might be aware of it. Lean on old and new friends because they are supposed to help you a lot in this period.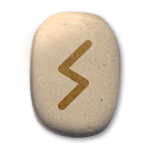 Rune 16 – SOWILO
Sowilo is closely related to our body and health. It tells you will have good health and success. You can relax and not worry about things, otherwise your body will be the first to feel the tension.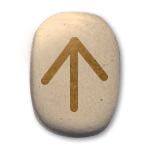 Rune 17 – TIWAZ
This rune is for the competitors, success and victory. It is about fight for what you want because you will probably get there easily. Besides will power, it is also a symbol of romance. A new affair with good intentions might appear in your life.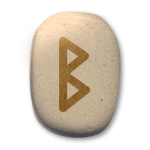 Rune 18 – BERKANO
Berkano symbolizes family and a strong feminine presence. It predicts family events such as weddings and births. Everything that is new has a good chance to grow.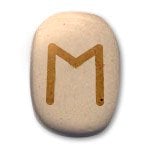 Rune 19 – EHWAZ
This is one more rune that relates to movement and changes. It is symbol of travels, new jobs and new homes. You can have faith that the change will be for the best.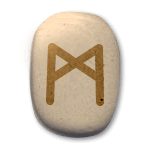 Rune 20 – MANNAZ
The rune that coordinates teamwork. It shows that you will receive help and support from others. Think of building partnerships and expanding your contacts.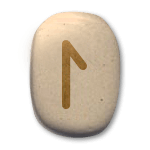 Rune 21 – LAGUZ
This is one more feminine rune. It relates to our intuition and imagination. You will easily feel connected to the Divine, being able to handle anything.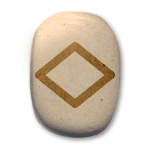 Rune 22 – INGWAZ
This is an important rune that symbolizes conclusion. It means that you are ready for a closure and to move on a new direction. You will not feel anxious about it, on the contrary, you will feel fulfilled.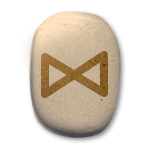 Rune 23 – DAEG
This rune relates to rising and constant growing. A new and strong time will come, full of hope and optimism. The changes will be for the best.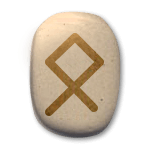 Rune 24 – OTHALA
The last rune represents material goods and heritage. This heritage can be physical or character traits. Old people and old friend can come to you to give you advice and help you.
---
You may also like:
---