The Spiritually Perfect Stone For Your Engagement Ring
---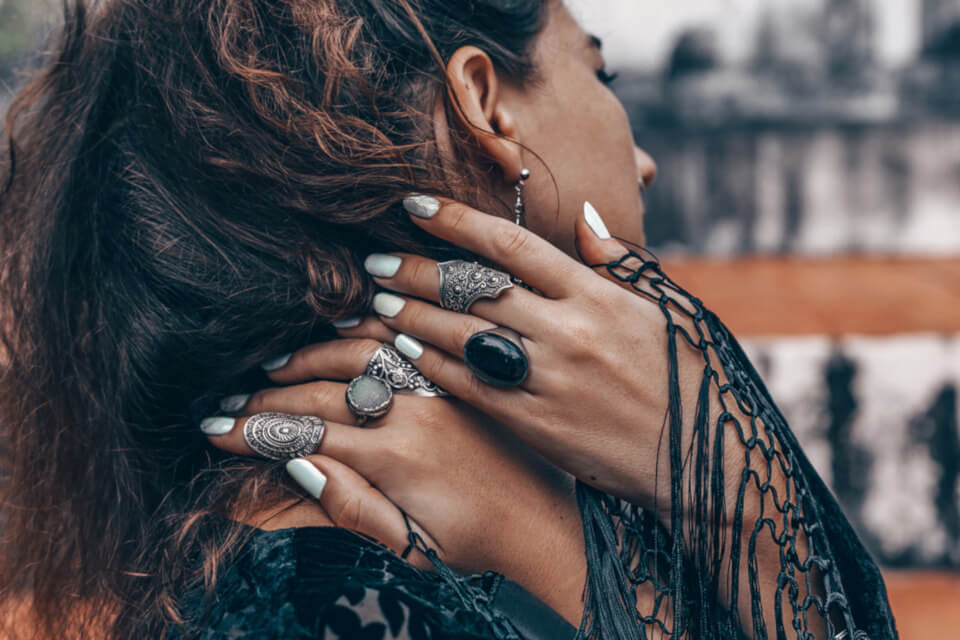 The millennial generation may be turning away from organized religion, but it is a deeply spiritual one they're turning to. Academics such as Harvard Professor Casper Ter Kuile, who specialize in spirituality, have found that millennials are still seeking a deeper connection; they are just looking for it in different places – including CrossFit or yoga groups, astrology, card readings and crystals. The idea is to take part in activities that enable you to feel like part of something larger than yourself. Groups don't have to be large – crystal readings, for instance, can involve just two people yet result in new insights that can help promote spirituality and happiness. If you love crystals, stones and gems and you are about to get married, you may have wondered about how these can play a role in your engagement ring. Marilyn once sang that 'diamonds are a girl's best friend', but who said you can't choose a rock, stone or crystal that means more to you?
 Engagement Ring – Embracing Color
Renowned jewelry firm, Malka Diamonds, defines colorful gemstones and diamonds as one of the hottest trends of the year when it comes to engagement rings. From yellow diamonds to sapphires surrounded by a diamond pavé frame, flaming rubies to delicate green peridots or baby pink tourmalines, there are so many gems to choose from to take the center stage of your engagement ring. The key to making it meaningful is to learn more about the symbolism of different stones. Peridots, for instance, are said to bring the wearer confidence, rubies offer safety and peace, and emeralds are said to protect against evil and disease.
How Is Ring Shape Relevant?
Your choice of gemstone or crystal will very much depend on the shape and cut you wish to sport. If you want your central stone to be round cut, then you will need a very hard gemstone to work with. Round cut diamonds are popular because this sturdy gem enables jewelers to cut to perfect symmetry and proportions to display the highest return of brilliance or 'fire'.
Crystals and softer gems may not lend themselves well to intense cutting, so if you are having your ring designed, let your jeweler know your priorities in terms of color, stone and design. If you are dead set on a stone that is less robust, your jeweler can suggest other cuts or settings that will require less manipulation.
Stones that do not emit shine – such as turquoise, for instance, display a natural beauty when set in simple round or oval shapes. Their simplicity can be offset by pavé diamond framing, or they can simply stand on their own for a truly original ring.
Which Stones Should You Avoid to Your Engagement Ring?
There are so many beautiful, unusual gemstones to consider, but before making a decision, try to learn more about where your chosen stone stands on the Mohs scale. The scale essentially ranks a mineral's hardness by ranking it from one to 10 (diamonds, of course, rank as 10).
Some stones – including moonstones, opals and quartz – are beautiful and original, but none of these have a Mohs rank of over seven. Aquamarine, which displays a beautiful blue, ranks at around an eight, but because your engagement ring is a piece of jewelry you want to wear confidently throughout your lifetime, going for harder yet similar options is ideal. Thus, instead of an aquamarine ring, you might choose a lightly-hued sapphire, which ranks nine on the Mohs hardness scale.
If you love expressing yourself through fashion and jewelry, the good news is that original engagement rings in a plethora of colors are trending. When selecting your perfect stone, consider researching into the symbolism of different gems. Also look into how well your chosen stone will fit into the design you had in mind, and find out where it stands on the Mohs hardness scale.
Receive all our tips by email!
Love Astrology? Subscribe Now and Receive Exclusive Content!
Still have doubts?
By now you might be questioning yourself a few more things such as:
Does it matter if a ring is made from lab-created or natural diamonds?
Are rings cheaper if they're made from lab-created diamonds?
Why should anyone care where a diamond comes from?
If you're still looking for additional info about the perfect stone for your engagement ring, we invite you to check this article. Enjoy!
You may also like:

98.1% (1312)
---