Discover the best Moon for fishing in 2019
---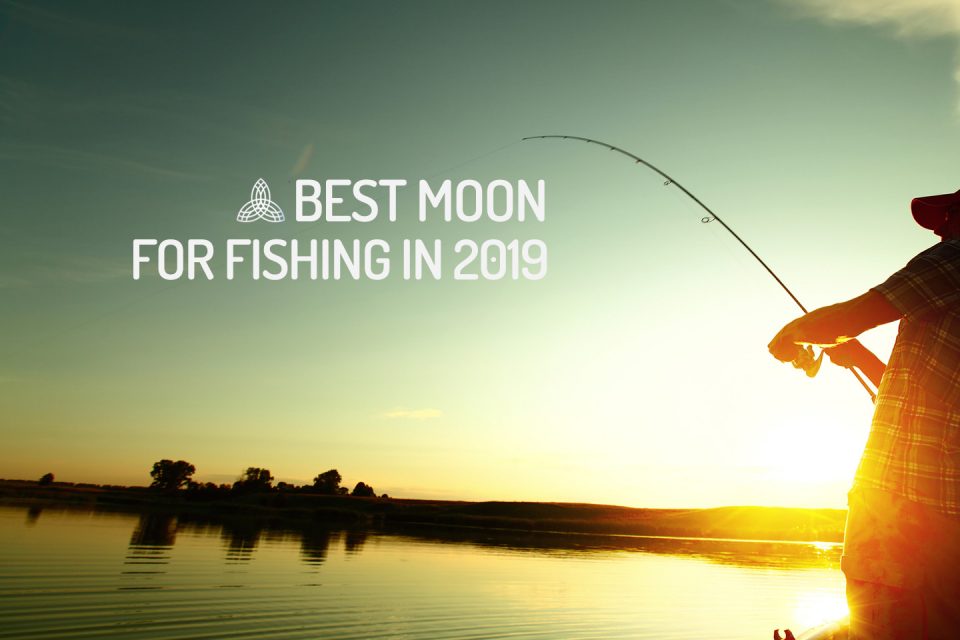 The sun today
Sunrise:

00:00

Sunset:

00:00

The moon today
Moonrise:

00:00

Moonset:

00:00

Moon phase:
Our elders have known that the Moon influences nature and human beings for hundreds of centuries. Among the living beings it affects, fish are one of them. If you want to know when the best time is to take out your fishing rod you will have to take into account the best Moon for fishing in 2019.
You must keep in mind that the body of the fish and that of the angler are composed largely of water, a fact that will affect both their balance and their body mass. So, what affects that will also affect their behaviors.
For example, fish have more vitality in the New Moon phase, which motivates them to move more, need more food and then they generally bite more on fishermen's rods. In the rest of the lunar phases, however, this vitality is greatly reduced. Therefore, the best Moon to fish in 2019 is the New Moon.
The best Moon for fishing in 2019
---

New Moon
Like we just said, this is the best phase of the Moon to go fishing with guaranteed success. Its presence indicates that the day of fishing will end with a full basket.
Days to fish on with the New Moon in 2019: January 6, February 4, March 6, April 5, May 5, June 3, July 2, August 1, August 30, September 28, October 28, November 26 and December 26.
Waxing Quarter
In this case the chances of success are lower but, in spite of everything, there still are periods of very good fishing or at least decent fishing.
Days to fish on with the Waxing Quarter in 2019: February 12, March 14, April 12, May 12, June 10, July 9, August 7, September 6, October 5, November 4, and December 4.
Full Moon
We find ourselves in a bad period of fishing. Captured fish harden quickly and retch right after they come out of the water. The excess of light from the Full Moon compared to the other phases makes it so that the fish can see us without much difficulty, which is a reason why they will bite less.
Days to fish on with the Full Moon in 2019: January 21, February 19, March 21, April 19, May 18, June 17, July 16, August 15, September 14, October 13, November 12 and December 12.
Waning Quarter
This is the lunar phase that offers pretty interesting fishing periods. So it's time to take out the gear and enjoy a good day.
Days to fish on with the Waning Quarter in 2019: January 27, February 26, March 28, April 27, May 26, June 25, July 25, August 23, September 22, October 21, November 19 and December 19.
If you want to enjoy a good day of fishing you must know what the best Moon is for fishing in 2019.
---
You may also like:
---