Waning Moon in 2020: a time to let go
---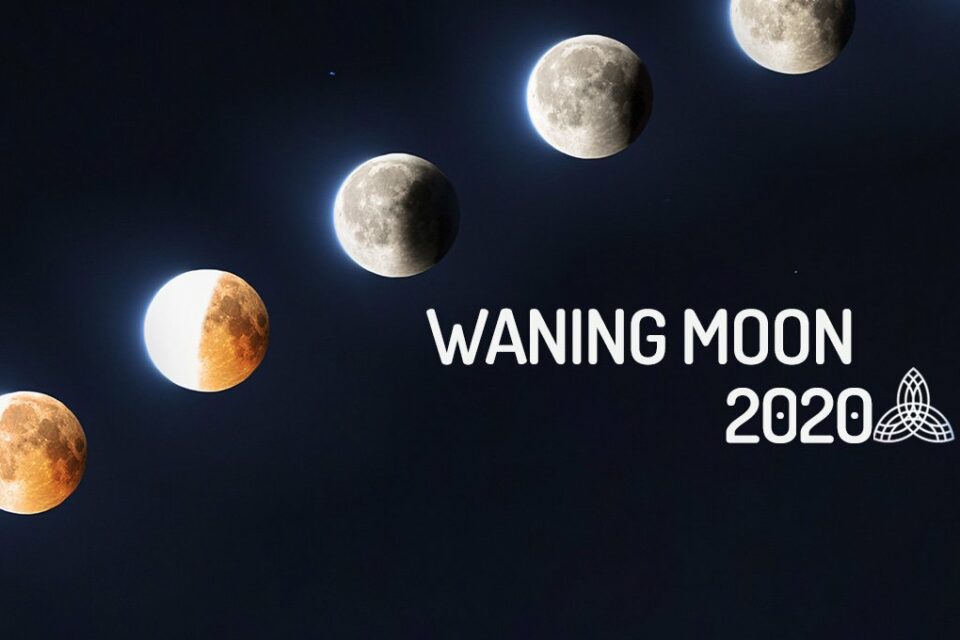 The different phases of the moon don't affect only the ocean's tide, it also affects us, human beings. The behavior, health, desires, sleep, among other things, suffer changes with the phases of the moon. The effects of the Full Moon are probably the ones everyone is more aware of since there have been old legends around this moon with thousands of years. What we don't learn is how to interpret it, both the ancient and the phases of the moon. Here we will tell you more about the energy of the moon during its the period of letting go, and the Waning Moon in 2020 calendar and the specific energy of each one according to the zodiac sign it happens.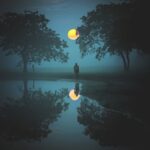 You may also like
Waning Moon in 2020: falling Autumn vibes
---
The energy of the Waning Moon is easier to explain using the metaphor of Autumn energy. After the Summer, the strong Sun, the party vibes and the externalization, many trees start to lose their leaves, the Sun is not so warm anymore, we look for heavier food that comforts the stomach and the mind.
We look back to the Summer, we smile and organize the things we didn't pay so much attention for a while, the house, the finances, relationships, we (slowly) go back to work. We go to watch the sunset on a more contemplative mode than how we lived it during Summer.
Can you identify with it?  That's exactly the energy of the Waning Moon, after the crazy and intense Full Moon, and before the New Moon. 
We slowly start getting more focused, things become clearer. Life start showing what you must leave behind, and which knots you need to tighten up. You feel more reflexive, contemplative.
You still want to be social, but you suddenly change the disco nights, for a coffee with some friends. 
It's a moment that will help you be objective about your life and your purpose!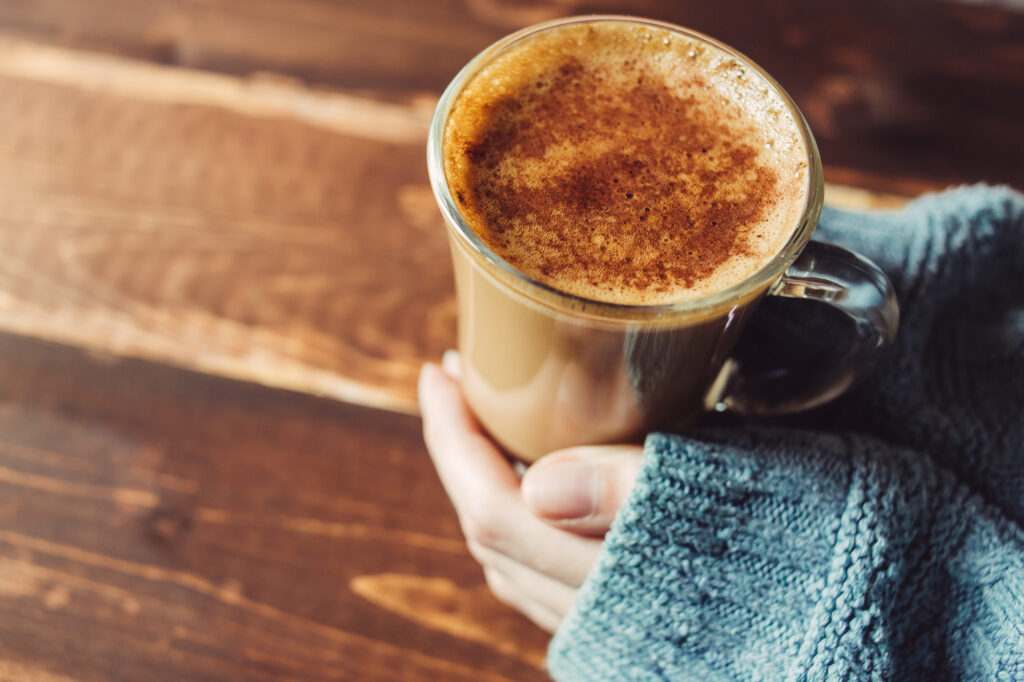 Waning Moon in 2020: calendar influence by Zodiac sign
Following the Waxing Moon logic, we choose the Last Quarter day and sign to give you advice on the energy. Remember that the moon changes signs every two days, and therefore this is merely indicative of the overall energy.
January – Libra
The first Waning Moon in 2020 happens in Libra and you'll feel like being in a calm environment, surrounded by those calm and diplomatic friends. 
It might be that the way you see the things that you need to let go is not so clear since Libra has this downside of being always questioning what is the right decision.
February and March – Sagittarius
Sagittarius has multiple dimensions, as every sign. Even though the most famous characteristic of Sagittarius is its expansive and going outside aspect, there's also this other dimension that perfectly combines with the Waning Moon. We are talking about its capacity to connect both with studying and faith. 
Use these sides to start looking more towards yourself, and be more with you, and connect with the universe.
April and May – Aquarius
Aquarius loves to think about the community, and it will be no different with the waning moon. You might feel a strong will of being with your friends, observe it, move into new levels in your relationship with groups. It can also happen that while doing so, you realize what still makes sense in your life and what doesn't. 
June – Pisces
A more organized Pisces moon, than in other phases. It still puts light on your feelings and emotions, but on a more soft and bearable way (comparing especially with the waxing and full moon). Observe it, connect with yourself and enjoy the curative and inspiring vibes.
Your creative skills will be more organized and can help you sort things out in your life.
July – Aries
The strong Aries and the prudent waning moon together are fabulous. Use its energy to tight the knots! 
When the moon is in Aries, remember to always pay attention to the fights you get into, and if it's worth it. 
August – Taurus
Taurus will invite you to be objective, grounded and reflective, as well as this moon, the energies will be perfectly aligned. But when some things start to fall, the less flexible side of Taurus might start fighting it. It's never too much to say that, if the moon is in Taurus and you go to nature, everything will become easier and make more sense. 
September – Gemini
The communicative Gemini is a great ally for this waning moon in 2020. Every once in a while, the universe gives you this gift of being able to express yourself. This time you can share your conclusions, look inside and express to the outside the situations that no longer make sense to you, and your ideas. 
October – Cancer
Your capacity to take advantage of the vibes of the moon in Cancer will be much great if you are in a place you can feel at home. That is the main aspect for you to be able to access the contemplative and reflection vibes of this time.
You might feel able to organize some thoughts and feelings about your family and your ancestrality. It's a good moment to take care of aspects related to the mother.
November – Leo
A great way of connecting with yourself through this waning moon is to put some energy on the things that make you feel pleasure, especially hobbies and creative activities. Creativity is a great source of self-knowledge and intimacy that you can explore during this time. 
There's a chance that someone you were into reveals to not be the right person for you, especially if you weren't in a stable relationship.
December – Virgo
Virgo and the Waning Moon have almost perfectly aligned energies. To wrap up the year, you can make use of the stable and organize vibes of Virgo and objectively look into your life and what it's time to leave behind and what to take to the following year.
Remember to always put some love and heart in your decisions, and to bring some magic to every moment.
Learn about the phases of the Waning Moon in 2019
---
| | |
| --- | --- |
| Waning Moon | Day |
| Waning Moon | January 27 |
| Waning Moon | February 26 |
| Waning Moon | March 28 |
| Waning Moon | April 27 |
| Waning Moon | May 26 |
| Waning Moon | June 25 |
| Waning Moon | July 25 |
| Waning Moon | August 23 |
| Waning Moon | September 22 |
| Waning Moon | October 21 |
| Waning Moon | November 19 |
| Waning Moon | December 19 |
Influence of the phases of the Waning Moon in 2019
This lunar phase implies a decrease in energy or a reduction in activity. For this reason, it is not a good time to start projects but rather to finish those that we already have pending. This is the best-case scenario for finishing everything that does not interest us and that is too much for us, both internally and externally.
Thus, internally we must try to eliminate the melancholy or depression that burden our present and cloud our future. This means lifting the weight of unnecessary prejudices from our shoulders and settling our spirit with positive thoughts in order to face what is to come with high energy levels. On an external level, it is a good time to take a walk around your house, clean it and give it a new look.
The reduction of the visible part of the Moon usually brings a downturn in emotional life with it, meaning it will go through a low moment when compared to the normal pace of the relationship. You do not need to become nervous and just let this stage pass quickly in order to strengthen it again later.
Therefore, the phases of the Waning Moon in 2019 indicate that this is a period where it is not a good idea to start new projects, but that it is better to take things slowly, completing projects that are unfinished and saving energy for the future.
---
You may also like:
---