New Moon in 2020: a calendar of new beginnings
---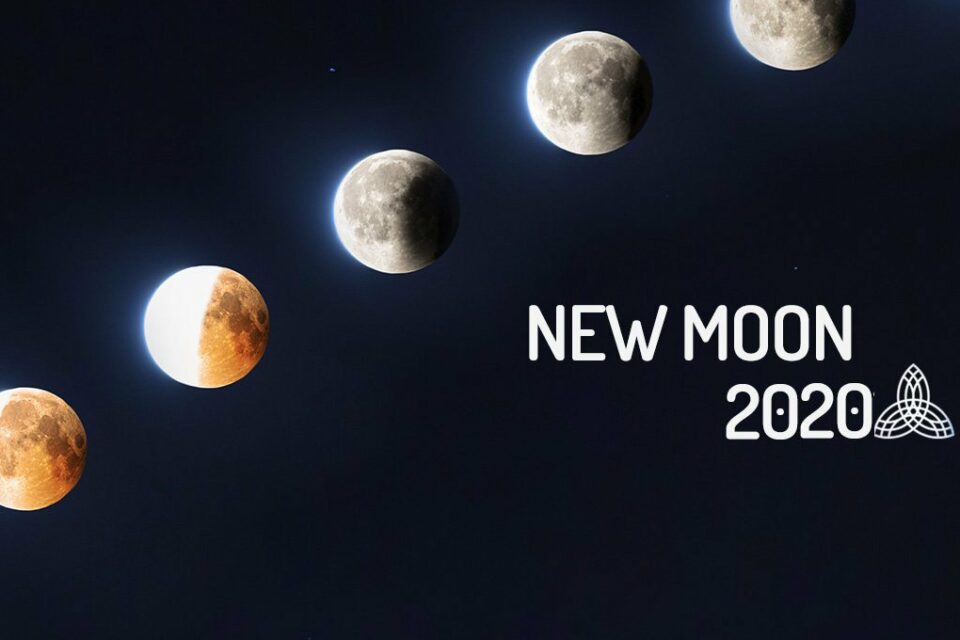 Sometimes called the black moon, the New Moon is one of the lunar cycle phases that nourish many popular cultures and beliefs. A new moon takes place every 29,5 days when the moon is between the earth and the sun. This moon is invisible at night from our planet. The movement of the planets undoubtedly has an impact on us. What is the influence of the planets, especially the moon, on our body and mind? Is there a relationship between new moon and sleep?
The New Moon is also know as Novilunium or Interlunium. It takes place when the Moon is in a position between the Earth and the Sun, in such a way that the hemisphere that receives sunlight is not visible from our planet.
The different phases of the Moon, and the signs, influence your state of mind, your productivity, even the clothes you chose, and the food you want to eat. The New Moon phase and its strong energy make it crucial to understand and learn about it!
Every phase of the moon will influence your energy, the archetype you'll be living and how you put your actions and feelings in the world. The New Moon is a time for rebirth and asks for careful and special attention. Curious? Let's find out more about the calendar and influence of the New Moon in 2020.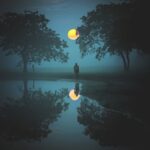 You may also like
New Moon in 2020: the influence in your energy
---
To better understand the New Moon in 2020 calendar, we start by exploring the overall energy of the New Moon.
A New Moon always represents the end of a cycle and the beginning of a new one. You can see it as a second chance that arrives every 28 days. Nonetheless, it can become exasperating to face the idea of starting over and over again. The case is that every time you are starting over, you're not going back to the beginning, or the zero level. It works as a spiral, and in every cycle, you are always going up on the spiral.
During the New Moon is normal, and important, to retrieve the connection with yourself. Decrease the social activities and the externalization of your actions, and go into a space of yourself is recommended.
Since it promotes the contact with your feelings about the cycle that is ending, it allows you to make conclusions and lessons, but to do so, you need to have space and time to be on your own and with yourself. Therefore, activities like meditation are recommended.
It's also a moment to take care of you. Self-care is important since it also can connect you with yourself. The New Moon is connected with the energy of the Winter, when we stay in and calmer.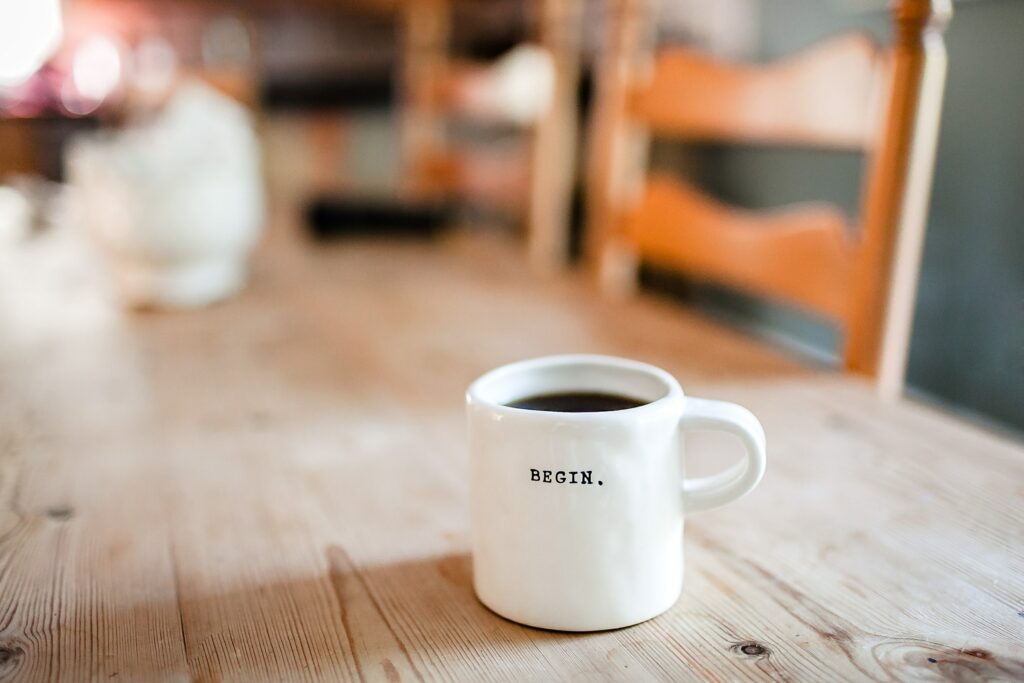 New Moon in 2020: calendar and Zodiac influence
January – Aquarius
The first New Moon in 2020 is in Aquarius. Although it might seem at first a strange combination of forces, this position is extremely interesting.
The New Moon in Aquarius invites you to take a new and revolutionary approach both to the lessons you have from the past and to the solutions you can build to your future. It will have a sense of positivity and hope to the moments you reserve to spend with yourself, and can result in new thoughts, new approaches, new visions to your life.
A focus will be placed on your pragmatic side, and view your emotions and feelings from that place of objectivity. 
It can turn into a moment when you think more of your community, friends or family, instead of focusing on yourself. Explore this area of your life during this period! You might come out with a great idea.
February – Pisces
Tee only New Moon in 2020 with the energy of Pisces promises a deep dive into yourself. 
It's a moment that allows you to believe in the things you have been afraid to put your faith into, and it can go from yourself, and the idea of even believe in our world as a community. Approach knowing that nothing is perfect, but to go towards something better, it needs your positive attitude.
It's a great moment to work on the way you look to yourself and use the curative vibes of Pisces to start sorting out your relationship and self-love.  
During this period will be easier for you to feel empathy for the others, so it's a great time to meditate in forgiveness. 
If you like to use your imagination and creativity, take some special peaceful moments to dedicate yourself through it. It can be a type of meditation and self-love and you might feel more confident in doing it during this period. It has the power to connect you to yourself and the universe.
Last but not least, take special attention to your dreams.
March – Aries
The moon in Aries always ends up in more impulsiveness, anger, and headaches! But that's the downside, and you can learn how to use its energy in a better direction.
The New Moon in Aries allows you to take advantage of two different types of vibes, one that pulls you towards the outside, and the other one that pushes you to the inside of yourself.
It's a great moment for expression. While the new moon gives you stronger access to what you feel and what you are, Aries takes away your resistance in showing it to the world. Try to communicate it with love and compassion, as much as possible. 
You'll also feel a strong motivation to start new things and to give impulse to new ideas. Which is great! Write them down, and if it feels that there are way too many things on your list, that's exactly how Aries works. With time, you'll know which one's matter, and which ones will have to wait a little longer.
While you spend time with yourself, focus on your power. It's there waiting for you to connect with it.
April – Taurus
April finally brings a New Moon in 2020 with the energy of Taurus, a perfect combination. Taurus loves to be grounded and to practice self-love, exactly in synthony with the vibes of the New Moon. 
Allow yourself to experience the physical pleasure of life and to dive into yourself through it. It's a great time to eat good and tasty food, to be in nature, and to touch your own body. And all of that has an extreme power of connection with the earth and with your being! 
On another level, it is the right moment to evaluate your financial life and to start planning it. 
The last tip, focus on your level, it will influence how you can manage your financial life, your sense of security and your self-love.
May – Gemini
How can you deal with a New Moon in Gemini? You'll want to be with the others while being with yourself at the same time! Yes, that will happen, but that can describe Gemini always right. 
First of all, the New Moon energy doesn't mean you need to lock yourself at home. But when it lays in Gemini, it doesn't mean either that you'll go out to party until morning. You can choose social connections that promote self-knowledge. For example, a Kirtan's session (a singing mantra session!). It's a great way to be with other people, express yourself towards your voice and to connect with yourself and with the universe. And after it, a meditation by your own will be delicious
It's also a great moment to communicate with yourself through writing. It can give you important hints for your future, and especially there is a chance that new information arrives, and you can use it. Stay focused on what's around you!
June and July – Cancer
Cancer is the Moon's planet, and when the New Moon happens in this zodiac sign it couldn't be more aligned. You'll feel like being at home, even if you feel like throwing a Summer party, you'll probably want to do it at your place! 
You feel comfort, peace and a connection with your safe place, your family and your roots. 
It's a great moment to get in touch with your feelings towards the place where you live, your family and your lineage. You can allow yourself to take healing steps, or to make plans in your relationship with these areas of your life. It's a great moment! 
In this process, it also boosts your capacity for forgiveness, and you shouldn't miss that opportunity to make peace with the past and with the people from your life. 
You might feel the emotional imbalance. Cancer's feel a lot, and you might be hit by that vibe as well. It's ok, and it's good to feel, let it come and let it go. 
August – Leo
Leo will be one of the zodiac signs of the New Moon in 2020 calendar. It's time to discover the kind within you!
Leo takes you on a journey inside yourself that will allow you to build confidence and individuality. And it can give you the tools to focus on yourself for the next cycle.
This process, when necessary, can also go through the connection with your inner child. Love, play, talk to your inner child.
It can also put the light of a new beginning in the romance area. Because it focuses more on the crushes than on serious relationships, that doesn't mean that if you are on a long and stable relationship you can't take advantage of it. Light up the flame of passion during this period, romance will be favored by the moon. Enjoy it!
Allow yourself to focus on what you are passionate for once during this New Moon in Leo.
September – Virgo
Time to focus on organization, service, health, and to be serious! 
If you sit to meditate during this time, your mind will probably feel more organized than in any other New Moon in 2020. The New Moon in Virgo will emphasize organizing your interior and external world. 
Make lists, clean the house, get done the things you have been avoiding all year. It doesn't sound spiritual and romantic? We have some news from you! You need organization to have mental space to focus on your esoteric and spiritual life, and Virgo has an extremely important role in the play. 
Sorry if we got too enthusiastic talking about it, but we know how you can benefit so much from this amazing moon.
It's also a good moment to think about your diet, plan you're working out routine for the month, and start those personal or professional projects that need determination and focus.
October – Libra
The New Moon in Libra is the perfect moment to make an interior work of reviewing your relationship with the others and understand which problems you need to solve. You'll feel this desire, and you can use the new moon energy to help you figure out how to do it, instead of jumping right next to the action. Remember, the New Moon is still the period you should let one cycle dye and another one begin, and soon a moment of action will come, but not yet.
It will also help you understand your inner imbalances, your doubts, and indecisions. Take notes of what you feel, and before making any decisions let the time put more light on those issues. Maybe you're not ready to make a decision and a new step yet, and it's ok.
You'll feel the need to be pretty, even if you stay at home. Do it! Practice self-love.
November – Scorpio
No one will take you to a party this time, superficial talks will feel unbearable, the world will feel a complicated place. We might be exaggerating, or maybe not, and it's ok. There's always a moment to take a deep look into what under the surface. 
This underground world might characterize your entire cycle that starts with this new moon, you might try to understand the world, the situations, yourself and the people around you for many days on a row. 
Remember, Scorpio sometimes has a tendency to feel down and to think nothing will ever have a solution, but there is also a vibe of cure. If the universe is asking you to look deeper, it is because you need to do it. Keep in the highest possible vibes!
The New Moon in Scorpio is the perfect time to understand that everything has an ending, and you need to learn how to accept and let go of what doesn't fit anymore into your life.
Drink a lot of water, and practice your flexibility and acceptance of changes.
December – Sagittarius
The last New Moon in 2020 will be on the wonderful Sagittarius, and let us focus on something: dream with no limits! Dream with the courage of knowing you are limited, but the universe is not, so you can dream.
Let yourself be invaded with optimism, confidence, hope, and faith. Let it come to your heart while you sit on the floor with yourself. No other New Moon will favor new beginnings like this one. Go for it!
We hope you can now plan your 2020 with a little more help of the vibes of the New Moons that are yet to come. Remember, a new beginning will always be there for you, but nothing of what you have done is lost. Rewards and lessons never go away!
Phases of the New Moon in 2019
---
| | |
| --- | --- |
| New Moon | Day |
| New Moon | January 6 |
| New Moon | February 4 |
| New Moon | March 6 |
| New Moon | April 5 |
| New Moon | May 5 |
| New Moon | June 3 |
| New Moon | July 2 |
| New Moon | August 1 |
| New Moon | August 30 |
| New Moon | September 28 |
| New Moon | October 28 |
| New Moon | November 26 |
| New Moon | December 26 |
The influence of the phases of the New Moon in 2019
This indicates a stage which implies movement, action and hope. It is time to undertake projects that we have been thinking about for quite a while. The energy of the New Moon will push us to do it. We have something clear, a resolute decision and we are going to go all the way.
This is also a magnificent moment to go on an interesting trip, to know the world and enrich ourselves with experiences. Such a journey does not have to be as far away as possible. A village in a nearby province is just as unknown as the beach of a relatively close island. We just need the thrill of exploring.
The phases of the New Moon in 2019 constitute periods in which the initiatives which are directed by the moon will result in positive actions. So it will be a good time to start a new major at a university, ask for a raise at your job or improve your appearance with a beauty treatment.
Therefore, the phase of the New Moon in 2019 encourage us to act, to begin projects and new stages that will make us grow both professionally and personally.
New moon: 4 effects that you'll want to know
---
The new moon is the first phase of the lunar cycle. It symbolizes personal renewals and the perfect time to embark on new projects or to start over. Then, the visible part of the moon gets bigger until a perfect circle is finally formed.
Popular beliefs about the new moon
The moon has been the center of many beliefs in different cultures since the dawn of time. Its fascinating and regular cycle is the subject of many urban legends and popular beliefs. It is said to be the perfect time to sow seeds, start a diet or cut one's hair. Legend has it that the new moon can even get pregnancy labor started, which is not supported by figures. The moon has yin energy, feminine energy.
New moon and sleep
You are lying in bed, it is already very late, and a beautiful round moon illuminates the night with a bright light. No matter how hard you try, you cannot sleep. Does this scenario sound familiar? The planets' movement does affect the human body indeed. Each one of us responds to it differently.
In fact, at the time of the full moon and the new moon, the sleep of many people is much disturbed. Scientific studies show that the rate of melatonin, the sleep hormone, drops significantly on the nights of the full moon. It results in shortening the time of deep sleep, and multiplying the waking periods are by two.
The influence of the moon on the spirit
Lunatic takes root from the Latin word Luna which means moon, and it refers to people whose mood changes very often. The theory behind this says that the moon's radiation plays a role in our cells and our nervous system, which would lead to increased irritability, stress or explosive emotions such as anger. It's just a theory, however, because science has not yet supported this hypothesis.
---
You may also like: 
---