Moon Phases: everything you need to know
---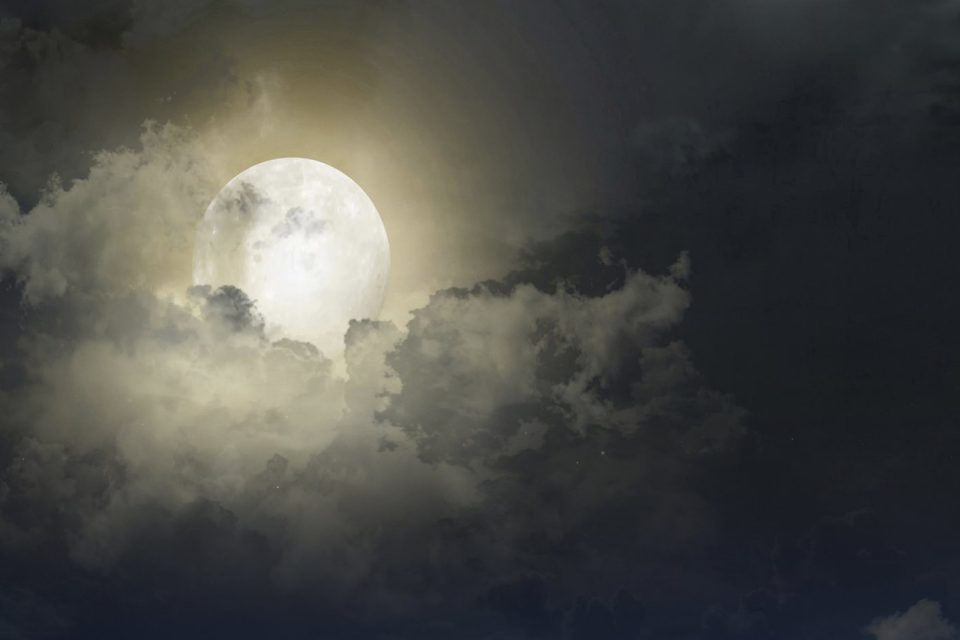 Washington TimeZone | USA (GMT -4)
The Moon is one of the most mysterious and beautiful planetary bodies we are able to view and experience. The Moon has phases that she goes through, and these phases all emit a different amount of light and spiritual energy onto us here on Earth.
The Moon is so significant, and its personal cycle aligns with many of our own personal cycles. Even the word "month," (think: moon-th) was originated from its cycles! Females especially align with the Moon, (which is considered to have a feminine energy), and this is proven in the menstrual (think: moon-strual) cycle, which not so coincidentally takes the same amount of time to complete as the Moon does.
In fact, if we followed a Lunar calendar instead of a Solar calendar, we would have 13 months in the year (13 times 28 days = 364 days); it is often thought that ancient civilizations followed a Lunar calendar, while the Solar calendar began more recently in the history of humanity.
Quite obviously, the Moon's cycle affects us in many ways – both physically and spiritually. Here, we will discuss the different phases of the moon and how they affect us.
Receive all our tips by email!
Love Astrology? Subscribe Now and Receive Exclusive Content!
The Lunar Month
---
The Lunar Month is the time it takes to go from one new moon to the next. Due to the elliptical shape of the Moon's orbit, the number of days this takes will vary slightly from time to time. We do experience a New Moon every 29 or so days.
However, the exact time of day that the moon enters this phase will differ, so the exact length of a Lunar Month is calculated currently to an average of about 29.5 days.
For example: In the month of March 2018, we experienced a New Moon on March 17th at 1:11pm (GMT). We then experienced the next New Moon on April 16th at 2:57 (GMT).This Lunar Month would be a length of 29 days, 13 hours, and 46 minutes

98.1% (1312)
The phases of the moon
---
There are eight phases during a Moon's monthly cycle: 4 primary phases, and four intermediate phases.
Primary phases
New Moon, First Quarter Moon, Full Moon, Third Quarter Moon.
Intermediate phases
Waxing Crescent, Waxing Gibbous, Waning Crescent.
Spiritually and energetically speaking, the Moon starts its cycle at the New Moon, and gradually begins to build up this energy – increasingly becoming more powerful and intense until the Full Moon.
An easy way to remember this is that Waxing is to grow fuller. This is a great time for manifesting and building, setting clear intentions, or starting a new venture in your life.
After the Full Moon until the next New Moon, we experience Waning, which is to grow slimmer. The energy we felt expanding during the first half of the cycle will now start to dwindle. This is a great time for release, letting go of old habits, and shedding ourselves of all things that no longer serves our higher purpose.
From the New Moon until the next New Moon, we experience: Waxing Crescent Phase, First Quarter Moon and Waxing Gibbous phases.
From the Full Moon until the next New Moon, we experience: Waning Gibbous, Third Quarter and Waning Crescent phases. For clarification, here are the Moon phases in order as they occur:
New Moon (Renewal and Creation)
Waxing Crescent (Intentions and Wishes)
First Quarter (Decisions and Action)
Waxing Gibbous (Refining & Adjusting)
Full Moon (Release & Healing)
Waning Gibbous (Gratitude & Communication) Third Quarter (Letting Go & Forgiveness)
Waning Crescent (Rest & Surrender)
Both the New Moon and Full Moon are intensely energetic times; one for renewal and creation (New Moon), and one for release and healing (Full Moon).
Now let's talk about the Waxing, Waning and Quarter phases, and how they affect us.
Moon Phases: Waxing Crescent
This energy is one of planting the final seeds . You cleared your slate during the New Moon, so what have you decided to focus on to better your life? Use this natural energy of motivation to fuel your actions in a positive way, by sending strong intentions out to the Universe, because this vibrational frequency coming from the cosmos will help!
First Quarter
This is a time of action – embrace and take advantage of this energy to initiate and make moves. This is a time to get things done. What are you doing to ensure that your new goals are coming to fruition from the fresh start of the New Moon phase, and the intentions you set during the Waxing Crescent phase?
Moon Phases: Waxing Crescent
This is a time to take a moment to step back, and analyse what has happened since the New Moon. Maybe there are some hopes we had or plans we intended on making that need to be readjusted. Reevaluation is key during this time – things don't always work out the way we plan, and changing direction for the better is never a bad thing!
Waning Gibbous
As the moon approaches its next New Moon phase, it appears smaller as the energy diminishes. Hopefully you are feeling and/or reaping the benefits of the spiritual and shadow work you have completed since the beginning of the cycle.
Know that your intentions are now nearly completed, and use this time to be grateful, communicate with others, and enjoy this enthusiastic energy. Just be careful not to spend too much money, as this energy is filled with giving back to others… and yourself!
Moon Phases: Third Quarter
At this phase of the Lunar cycle, it is time to cleanse your space and your spirit. A big theme of the energy at this time is to let go of any grudges or disappointments you may have faced – anything unnecessary in your life, including anger, must disappear. In order to receive the renewal energy of the next Lunar cycle, you must make room in your home, heart and spirit.
Waning Crescent
The energy of a Waning Moon will initiate your consciousness and subconsciousness to stay mindful of the habits and things in your life you set to release at the Full Moon. It is time for rest; physically, mentally and spiritually.
Try to keep your thoughts mindfully positive, because this phase has an energy of feeling "dark," just as the Moon is at this time. Just remember, peace is the key at this time.
---
You may also like: 

98.1% (1312)
---