Chinese Horoscope 2019 for Rooster
---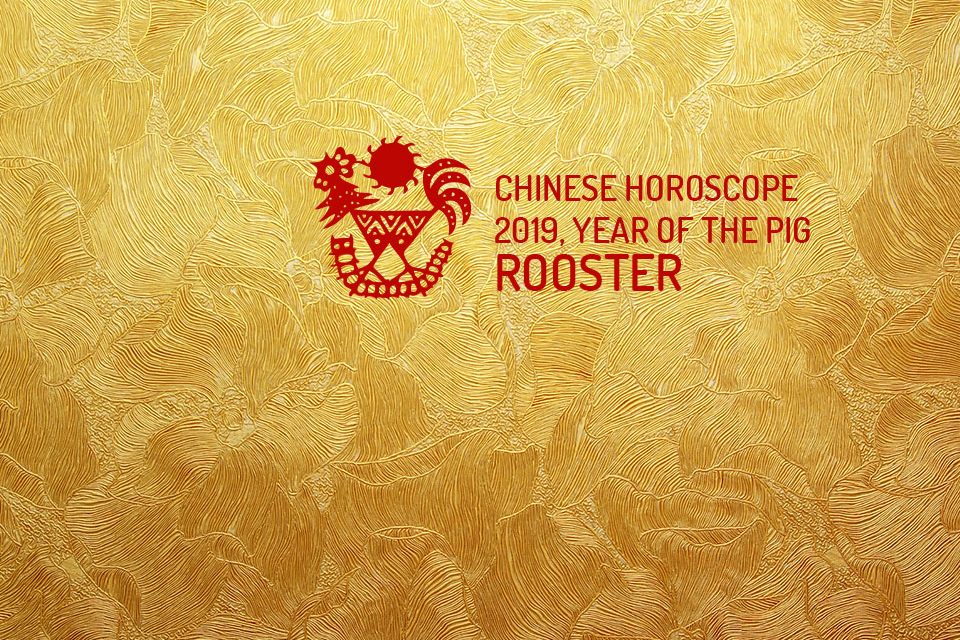 In the Chinese Horoscope 2019 for Rooster, the first half of the year will be the most favorable for attempting substantial changes in your life. You must have a global vision of the objective you want to achieve in order to establish priorities and create an effective strategy.
The Rooster will tend to be impetuous in the actions he carries out. For this reason, it is highly recommended that you think before acting, analyzing the pros and cons in order to avoid having to retract your impulses more than once. Of course, it will be the best way not to accumulate a large number of errors during the year of the Pig.
Those who were born in the years 1909, 1921, 1933, 1945, 1957, 1969, 1981, 1993, 2005 and 2017 are part of this horoscope.
Predictions of the Chinese Horoscope 2019 for Rooster
---

On a sentimental level
Relationships will go through a more intense phase of seriousness between February and June. You will have to avoid continually questioning your partner with any doubts that may arise because with time you may regret it. Any misunderstanding will be cleared up by September, thus ensuring that the harmony in the relationship continues.
In this year of the Pig, new friendships will appear for singles, especially with regard to the last quarter of the year. However, you will have to be original and fun when you go out with your new partners if you do not want to end up boring them. It will depend on them whether the relationship has life or ends up breaking up easily.
According to the Chinese Horoscope 2019 for Rooster, the existing relationship with your partner will be very communicative and will allow you to express your feelings with a lot of freedom and in a very relaxed way. You will be able to say what you think at all times without disturbing your partner in any way.
On an economic level
In the professional field, the rhythm of life will be much slower than the one corresponding to the previous year. Something that will allow the Rooster to deepen in new technical knowledge that will help them in their future work.
The Chinese Horoscope 2019 for Rooster foresees a reduction of expenses, which will allow that, at the end of the year, they can accumulate a certain amount of extra money.
Between May and September, you may decide to make an important trip with your partner, to enjoy the money saved. It is also possible that instead of this you will worry about making investments that will generate interesting long-term benefits.
On a family level
It will be at the beginning of the year when the Rooster will be able to have a better conscience about the importance of the family relations and for that reason these natives will be able to strengthen bonds and to improve them until reaching an optimal maturity.
Therefore, the Chinese Horoscope 2019 for Rooster predicts that these natives will be able to have important changes in their lives if they make them during the first six months of the year.
---
You may also like:
---