Feng Shui colors for 2020: get to know how to use them
---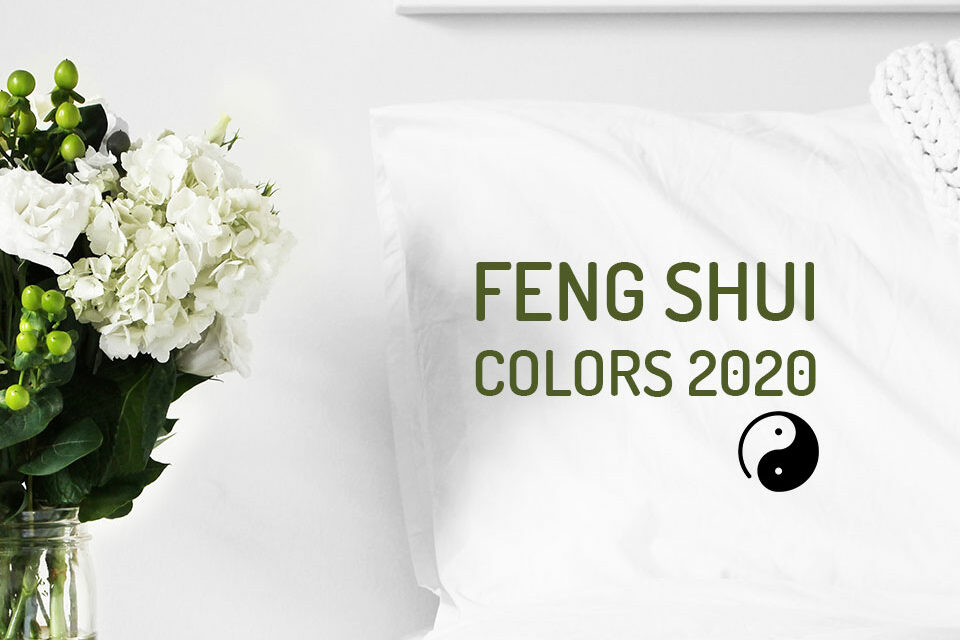 Curious to find out what will be the Feng Shui colors for 2020? In this article, you are going to know more about the year of the Metal Rat and how to make the best of the Chinese New Year and its colors.
Feng Shui colors for 2020: the year of the Metal Rat
---
Feng Shui is the ancient Chinese art that puts the environments in the best way to absorb the good energies. In order to do that, we must know how to arrange furniture, objects and how to play with the right colors.
They have studied the impact of Nature on us for millennia and translated everything they had found out in Feng Shui. To prepare your office or your house to welcome the energies of the New Year it is important to have all these five elements of Nature: wood, fire, earth, metal and water. You should put the metal on the top of your list since the year of the Rat is linked to this element though.
Besides knowing how to arrange the elements, you should know how to choose the objects in the right colors. Feng Shui colors for 2020 are purple, yellow, white, gray, blue and green. The Chinese New Year starts on January 25th and until there you have plenty of time to prepare your space.
Feng Shui colors for 2020
2020 will be a year with many opportunities to new beginnings and do you know why? Because the Rat is the first animal in the Chinese Zodiac. Being the first, the Rat is a symbol of pioneering and great will, especially in the love and financial areas.
The animal carries this breakthrough and creative energy that can be translated in many ways. Think of the objects you choose to be on the table where you work and produce creative projects, for example. Feng Shui colors for 2020 are also a good hint when it comes to choosing what you wear.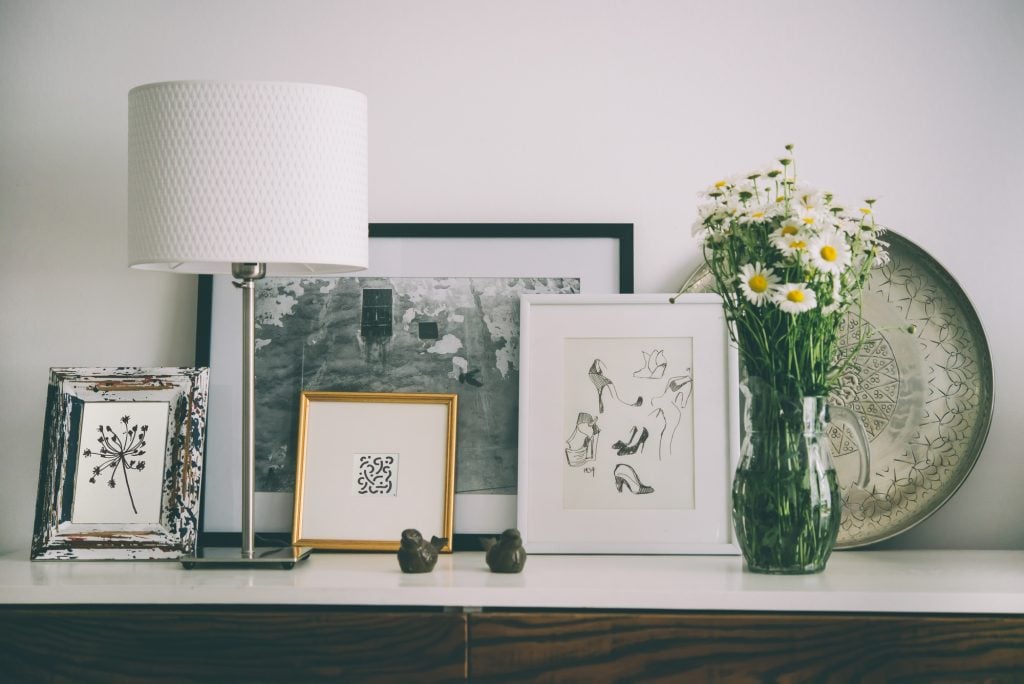 How to use Feng Shui colors for 2020
According to Feng Shui in 2020, you can choose one color as the main and add some details in other colors. Or, if you prefer, you can use all of that trying to mix in a way that feels right for you. It is important to define your goals and learn how the colors will influence your way to the desired result. After you find out that, you can decide what is the most important color for your life in 2020.
Purple
The color purple has been used by the Royalty for millenia and until now it is a symbol of luxury and richness. This color works very good in areas of creativity and wisdom, being perfect to present at your desk and libraries. Purple also gives a touch of grace and femininity.
Yellow
For 2020, the kind of yellow recommended is the bright yellow. This color has the power to improve our mood immediately and it is perfect for when we are feeling down. Yellow also translates joy and friendship, so if you choose objects that represent new ideas and partnerships you are doing a great job.
White
The Chinese consider white as the perfect color. It is a symbol of clarity, cleanliness and morality. The use of white is recommended for environments where you go when you are feeling stuck and in need of a "reset" in order to start fresh again. It is also a color associated to the element metal.
Grey
Grey is one of the most important Feng Shui colors for 2020 since represents the metal strongly. This color is a neutral one and translates compromise, seriousness, solidity and wisdom. This is a perfect choice for offices and places where you close deals in business. When mixed with cool purple and blue tones, gives a more friendly impression.
Blue
In Nature, blue is the color of the seas and the sky. It represents harmony, lightness and peace. Blue is a friendly color and no matter the tone you choose it goes well when you want to feel inspired and smart.
Green
The Chinese associate the green color to the Spring. It will be one of the most important Feng Shui colors for 2020 since the New Year begins right before the Chinese Spring, which occurs in February. Green has therapeutic effects and it is very good when used in environments where you need to relax and restore your health.
Feng Shui colors for 2019: the year of the Pig
---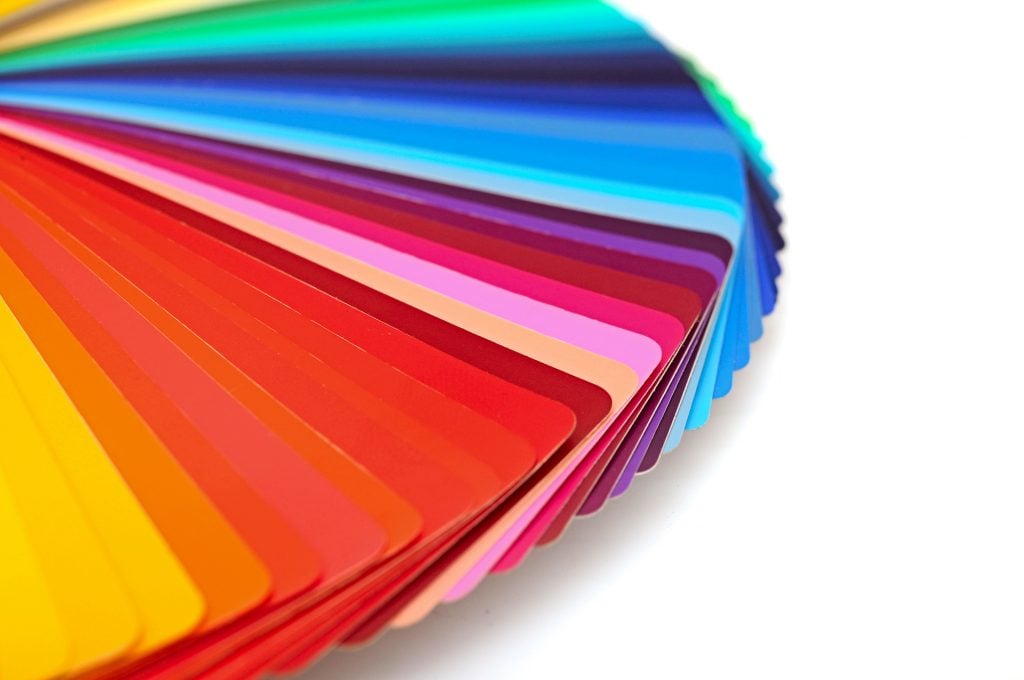 Feng Shui colors for 2019
As the year will be of the Pig, the characteristics of the earth element will naturally be in evidence. Therefore, following the principle of the balance of all Eastern traditions, we must exalt two of the elements that will be lowest in 2019, which are fire and metal.
Fire is represented by the colors red, pink and some shades of orange. And the metal is represented by the colors white and gold. To close the set of Feng Shui colors for 2019, add the colors that represent the earth element: yellow, ocher and brown.
Now that you know the colors for next year, let's learn how to use them.
How to use Feng Shui colors for 2019
Generally speaking, colors should be used in your home and in environments where you spend quite a bit of your time, such as your office, for example. But, nothing prevents you from using these colors on personal objects and clothing.
Red
It is the representation of heat and passion. It is such a energetic color that we do not suggest overuse in bedrooms, as you may experience irritability and insomnia.
Pink
It results from the union of red and white. It is the color of love, romance and joviality. We suggest you use it in rooms, study rooms and entrance halls.
Orange
It is a great color to be used in offices and logos in 2019. This color conveys joy, excitement and leads you to success.
White
It is the color that represents calm, peace and fullness. But, have you noticed that a completely white environment can cause anxiety? Do not overdo and apply this color to small spaces, windows and doors.
Golden
Golden represents power in both professional and personal areas. Use it on household objects, clothing and costume jewelry for you.
Yellow
It is a color highly indicated for office and study spaces to favor creativity. In addition, it symbolizes wealth, abundance and prosperity.
Ocher and brown
Earthy tones suggest what this element is: strong and safe. This is the color of the trunks of the trees and the earth we see on the ground, when we immediately connect to nature. Apply this color to some walls or sofas and cushions to enhance the feeling of well being.
---
You may also like:
---