Destiny number and name Numerology 2019: everything you need to know
---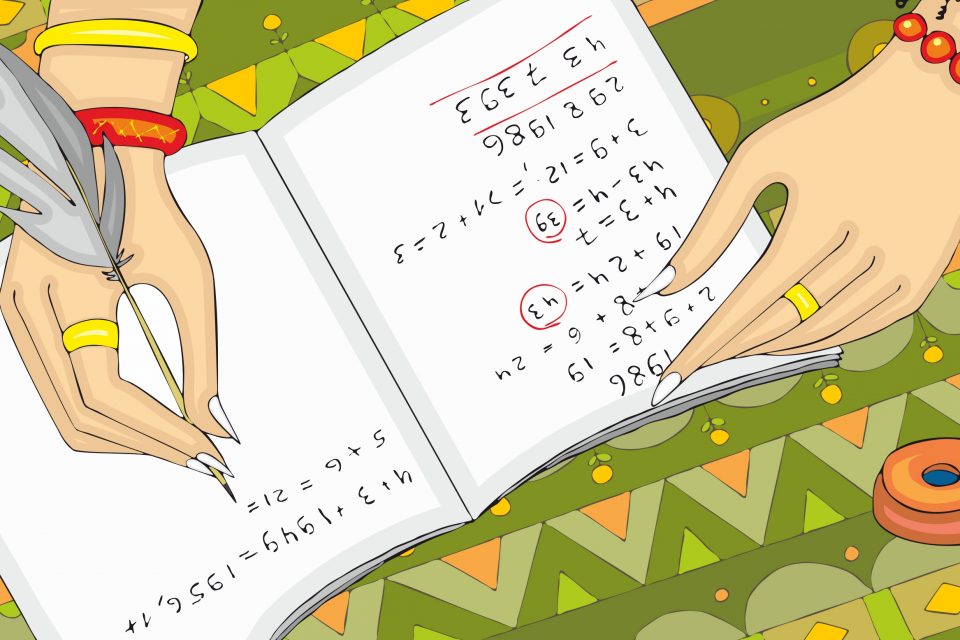 Our Name and Destiny Number was given to us when we were born. We didn't have any influence into the name we were given – or did we? Everything in the Universe revolves around numbers, including the letters of the alphabet. Each letter contains a vibrational weight that gives it an energy, reflective of one of the cardinal numbers 1-9. Therefore, the name Numerology is very significant.
How the name Numerology determines our Destiny
Our Name Numerology composes our Destiny Number. Sure, we were immediately labeled in the short time period we were on Earth in this lifetime, but is it possible that our soul predestined the name we received to obtain a specific energy we would carry our entire life?
Even if it was our guardians who chose it, they consciously or unconsciously determined the vibration we emanate every second of this lifetime.
Our name contains tons of insight into who we are as a person; some of them include natural abilities, inborn talents, innermost desires, likes and dislikes, as well as how others perceive us. Here we will discuss how to calculate the Numerology of your name and the qualities that go along with the number you can never escape. This is also called your Destiny Number.
Numerical Value of the Letters in the Alphabet
Quite simply put, each letter holds the energetic weight of a certain single-digit cardinal number. Just like with the visual interpretation of each cardinal number, the shape of each letter also is reflective of the number it relates to. There are no coincidences in this existence!
Below you can find the value of each letter of the alphabet. This never changes, and we will discuss how to use this information to calculate the value of your name.
| | |
| --- | --- |
| 1 | A, J, S |
| 2 | B, K, T |
| 3 | C, L, U |
| 4 | D, M, V |
| 5 | E, N, W |
| 6 | F, O, X |
| 7 | G, P, Y |
| 8 | H, Q, Z |
| 9 | I, R |
Calculating Your Destiny Number
This is actually quite simple. Let's take the name Ahja as an example.
So, 1 + 8 + 1 + 1 = 11.
11 is a Master Number, and therefore does not need to be reduced to 2. Now, let's use a full name, for example Ahja Marie Baker.
Ahja = 11
Marie = 28
Baker = 19
So, 11 + 28 + 19 = 58 → 13 → 4
2 + 1 + 1→ 4
The final Destiny Number is 4. Notice that regardless of whether we reduce the numbers or not, we will always end up with the same final product. This is why Numerology is so amazing, and an unchangeable truth in the Universe.
Now that we know how to estimate our number according to our name, we can now determine what 2019 will bring.
Name numerology for 2019
Number 1
People with this number are brave and strong in character so they tend to be extremely independent. However, it is important that you try to work as a team and not do things in isolation.
Many changes will come knocking at your door in 2019 and it is important that you are prepared for them.
Number 2
They are distinguished by their high dose of understanding towards others. You must learn to wait and not to rush into making decisions without careful thought. This recommendation for 2019 applies not only to the emotional sphere but also to the area of personal finance.
Number 3
This number denotes extravagant, extroverted people of great personal power, knowing how to be and making friends with ease. 2019 will be time to express to the maximum all the creativity without losing sight of the outlined objectives. Good expectations on the love plane.
Number 4
This person is dynamic and does not like to stay at the same point for a long time. They love their freedom in all aspects, especially on the loving and sexual plane. You will have to work very hard and with discipline to obtain the necessary stability in 2019.
Number 5
The inner energy of this number leads you to pose constant personal challenges. It will be the time to dislodge yourself from the past, leave behind old concepts and paradigms and begin to do new things that you have never thought of before. An alternative may be to widen your circle of friends.
Number 6
They always pursue the truth and like to be of service to others in a selfless way. 2019 will be a time to honor the value of the family and fight against personal indecision that does not allow you to achieve your goals.
Number 7
Reasoning dominates these people over any kind of emotion. Added to this, they are extremely sincere, causing not all comments to be well received. A good alternative to achieve the perfect balance will be to practice meditation. You will have to look inward to organize yourself better, this year.
Number 8
They are dominant people with innate leadership abilities and are often perceived as arrogant. Economic success will knock on the door shortly and you must bet on all your abilities.
Number 9
They appear to be people with a strong temperament, although in reality they are affectionate and emotionally close. The cycles will come to an end and for this it is necessary to change the way they do things and recharge personal energy.
The Significance of our Name and Destiny Number
Our names emanate traits that (whether we are aware of it or not) emit volumes of different characteristics to those around us. And these characteristics are embodied within our being, so it is extremely beneficial to understand what our name tells others about us, and how we can embrace it to grow into the best version of ourselves in this lifetime.
Once you calculate your Name and Destiny Number, you will reveal clues not only about how you can, but how you should journey through life to be the most successful. For information on what your number means for you, you can easily refer to our articles on the Numerology of each cardinal number.
---
You may also like: 
---