Natural products for your baby: what to consider + what you should know
---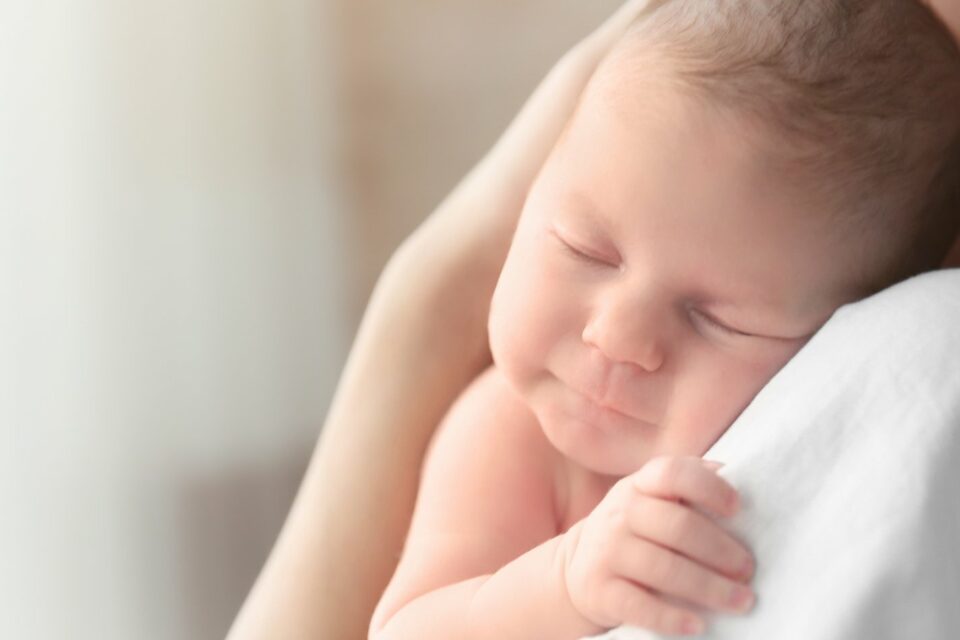 Whether this is your first or third child, navigating the world of new parenthood can be more than a little overwhelming. From what to eat when you're breastfeeding to when to introduce solid foods, there's tons of information out there, and everyone's opinions are different.
Of course, you want to do what's best for your baby, but you also need to do what works best for your family, too. And babies grow fast, so basing your decisions on trial and error isn't always doable.
If you're looking for a way to ease your mind and ensure that you're choosing the best products for your baby, there's no doubt that natural and organic is the safest way to go! There's nothing like bringing a new life into the world to have you second-guessing the ingredients in the products you buy. Here's what you need to know and consider when choosing natural products for your baby.
Receive all our tips by email!
Love Astrology? Subscribe Now and Receive Exclusive Content!
Why choose natural products for your baby?
---
All it takes is a quick glance through any natural living blog or magazine to find multiple stories about things like pesticides in bedsheets, dangerous chemicals in the plastics we use to store our food, or harmful synthetic ingredients and fillers in vitamins and supplements. It's enough to put any parent on edge!
While it's one thing to expose our adult bodies and immune system to these potentially toxic ingredients, it's another thing altogether for your baby. As you can imagine, their tiny little bodies and brand-new immune systems don't detoxify nearly as effectively as an adult's, so toxic ingredients can have a more drastic effect on our little ones.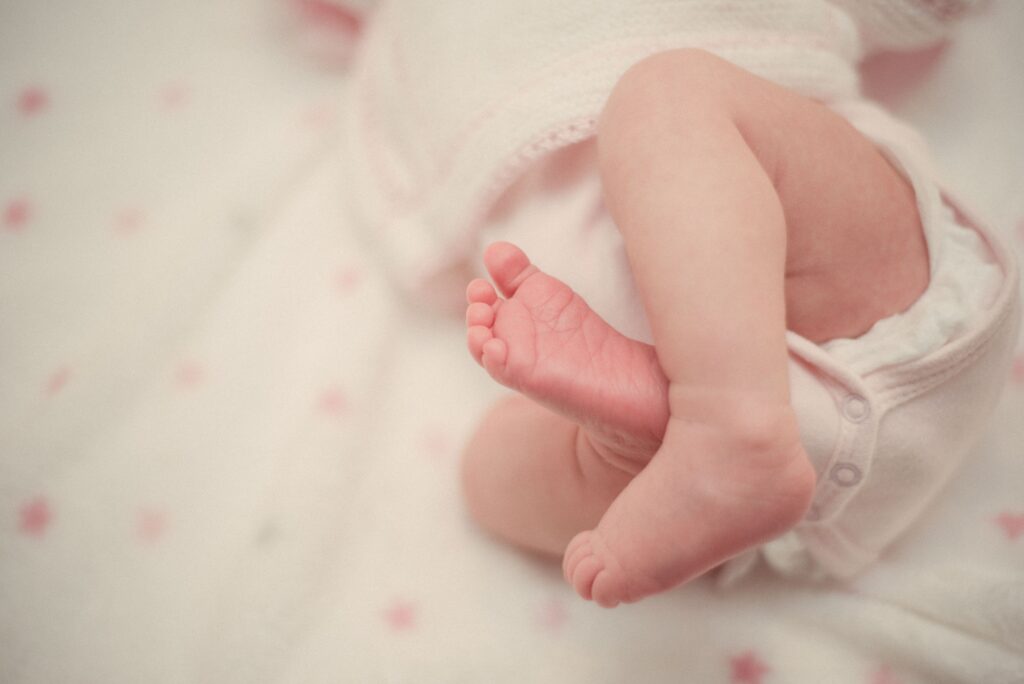 How to know if baby products are truly natural
Thankfully, whether you're looking for baby vitamins or onesies, there are plenty of natural, organic, and chemical-free baby products to choose from! But labels can be misleading and sometimes it's hard to know if they are fact or fiction.
Claims like "all-natural," "eco-friendly," or "green" aren't regulated, allowing manufacturers to make up their own definitions for these terms. Here are some key certifications to look for on the label so you can know for sure that a baby product is really natural and safe.
USDA Certified Organic
The best way to ensure that a product is 100% organic is to look for the USDA Certified Organic Seal. Food, clothing, and personal care product manufacturers must meet certain requirements to qualify for this seal to be placed on their products.
The products itself must contain 95% certified organic ingredients and only 5% other allowable ingredients. A product can claim to be "made with Organic Ingredients" if it contains 70 certified organic ingredients, but it will not carry the organic seal.
So, when you're shopping for something like prenatal or baby vitamins, look for the USDA certified organic seal. Big names, like health brand SmartyPants Vitamins, can boast the seal because their products contain quality organic vitamin ingredients and are truly free of synthetic dyes, artificial sweeteners, and fillers. Choosing certified organic products is an easy way to ensure a baby product is really natural!
Made Safe
The Made Safe seal is crucial for determining if things like cleaning products and crib mattresses are natural and free of toxic ingredients. Made Safe screens each product for things like dangerous pesticides, endocrine disruptors, flame retardants, heavy metals, and many other harmful toxins.
Check out the Made Safe website to view an extensive database of toxin-free products for babies and children. Finding their seal on a product label is an easy way to ensure that the product contains only safe ingredients, regardless of what the label says.
EWG Verified™
Choosing products that are verified by the Environmental Working Group is a great way to ensure the product is natural and free of toxic ingredients.
They have an extensive database of safe products available on their website, and they also award their seal to qualifying products to make it easier for consumers to make safer choices. Look for their seal on the label of products for babies and children, and to find the safest personal care products for yourself, as well.
Global Organic Textile Standard (GOTS)
The GOTS seal is used to identify textiles that are made from at least 70% organic and natural fibers. They also require the product manufacturer to use only socially responsible and environmentally friendly manufacturing procedures. Look for this seal to ensure crib sheets, clothing, cloth diapers, and baby blankets are natural and toxin-free.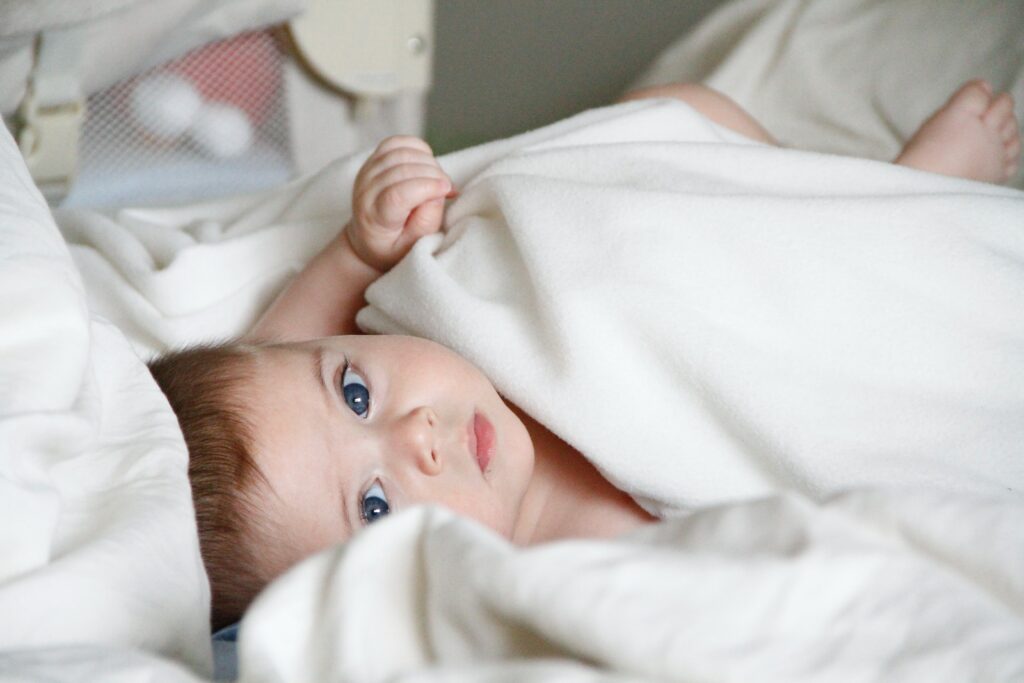 Ingredients to avoid when shopping for natural baby products
Not sure if the product you're considering is natural and safe? Here are some key red flag ingredients to avoid in products for your baby.
BPA
BPA is used in plastic products to give them firmness. Repeated exposure to BPA can cause a host of issues, including hormonal imbalance, cancer, and liver and kidney problems. It's even more harmful to babies and children than it is to adults. Look for "BPA Free" on the labels of baby bottles, canned foods (including baby formula), and any other plastic products your baby will be exposed to.
Phthalates
This is another chemical that is added to plastics, but this one makes them softer or more flexible. Phthalates may cause birth defects, early puberty, and asthma. Babies and children are more susceptible to the effects than adults. They can be absorbed through the skin or when your baby chews on things like toys or teething rings.
Phthalates can be found in disposable diapers, baby shampoos, baby powder, and many other products manufactured for babies. Check online databases like the safecosmetics.org website to find phthalate-free products for your baby.
Flame Retardants
Flame retardants are added to pajamas, blankets, and other products for babies and children to make them less flammable. While this sounds good in theory, this group of chemicals has been linked to a variety of issues, including birth defects, cancer, asthma, and allergies. Avoid them in clothing, crib mattresses, and other products made for little ones.
When shopping for your baby, choose simple products with the fewest ingredients possible. Avoid using scented products and plastics whenever you can.
Many companies are beginning to make the shift toward safer products, but you still have to read labels carefully to avoid toxic ingredients. While you'll never be able to eliminate all toxins from your baby's environment, following the guidelines in this article will go a long way toward ensuring that the products you choose for your baby are natural and safe.
---
You may also like:
---