Meet Pamela Colman Smith, the Queen of Tarot
---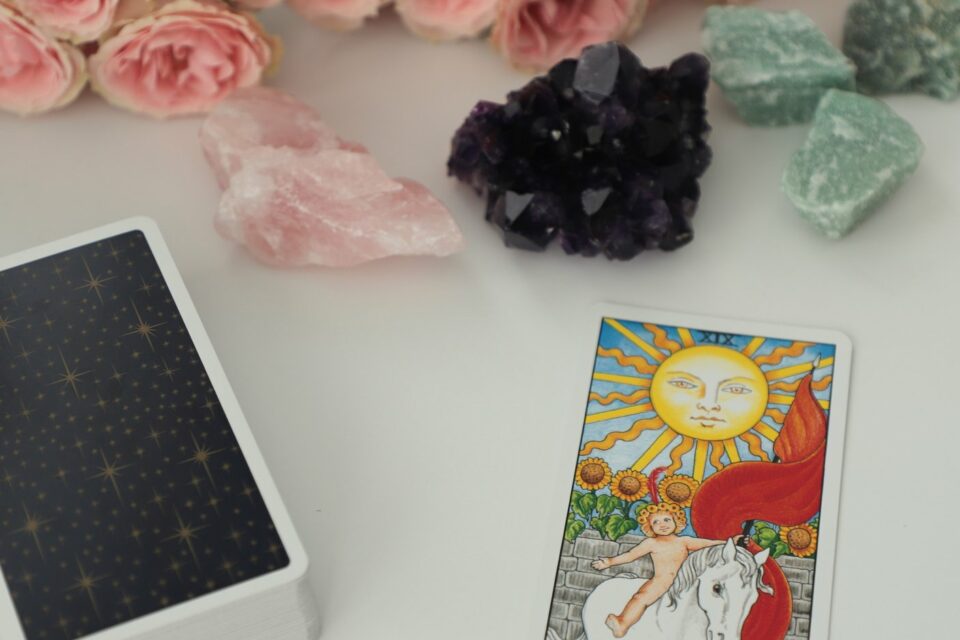 Pamela Colman Smith was a gifted artist who had a love of the occult. She illustrated the world's best known tarot cards, as well as books by Bram Stoker, WB Yeats AND she contributed artworks for the women's suffrage movement. And yet, her works are often overlooked; she even gets omitted from her own tarot.
As a teenager, Smith—nicknamed "Pixie"—attended art school in New York City, at the Pratt Institute. After her mother passed away in 1896, Smith left Pratt without graduating to join a traveling theater group and lead the nomadic life of a troubadour. In addition to working onstage, Smith developed a reputation as a skilled costume and set designer. During the early part of the twentieth century, this was an unusual occupation for a young, single woman. She was also active in the women's suffrage movement around the turn of the century.
Little is known about her romantic life, although Smith never married or had children. It's certainly possible that she preferred women; scholars have speculated about her relationships with housemate Nora Lake, as well as Smith's close friend, actress Edith Craig. Smith surrounded herself with creative, intelligent people who valued her passion for art and her exotic appearance as well as her free spirit.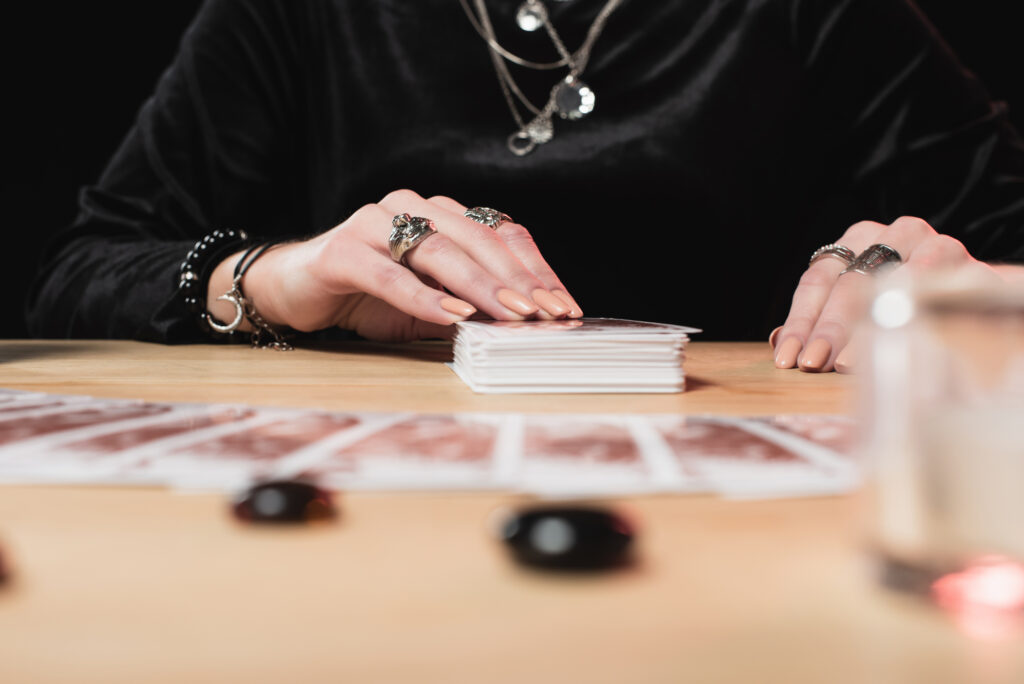 2024 predictions are out
Discover the stars predictions for new year!
Pamela Colman Smith's career
---
Smith developed a stylized look that soon put her in high demand as an illustrator, and some of her most popular drawings were utilized in works by Bram Stoker and William Butler Yeats. In addition, she wrote and illustrated her own books, including a collection of Jamaican folktales called Annancy Stories.
Smith became known for her miniature theatrical pieces inspired by Jamaican folklore and her illustrations, which helped her create a name for herself within artist circles in New York and abroad. She became a sought after illustrator and buzzworthy figure within her community.
In 1907, photographer and art promoter Alfred Stieglitz gave Smith exhibition space for a collection of her paintings. She was the first painter to have her work exhibited in his gallery, as he primarily focused on the new art form of photography.
Her early work with William Butler Yeats—she illustrated a book of his verses—would prove to be the catalyst for some changes in Smith's life. In 1901, he introduced her to his friends in the Hermetic Order of the Golden Dawn. At some point in her Golden Dawn experience, she met the poet and mystic Edward Waite. Around 1909, Waite commissioned Smith to do the artwork for a new Tarot deck he was interested in creating.
The Rider-Waite tarot deck
Waite wanted to see a Tarot deck in which every card was illustrated—which was something completely new. Up until this point, throughout the history of Tarot, decks primarily had illustrations only on the Major Arcana, and sometimes the court cards. The only known example of a fully illustrated deck up until this point was the Sola Busca deck, commissioned by a wealthy Milanese family in the 1490s. Waite suggested Smith use Sola Busca for her inspiration, and there are many similarities in the symbolism between the two decks.
Smith was the first artist to use characters as representative images in the lower cards. Rather than just showing a group of cups, coins, wands or swords, Smith worked human beings into the mix and created a rich tapestry of occult symbolism that set the gold standard for modern Tarot decks. Her original images were created using Smith's preferred medium of gouache, a type of opaque watercolor mixed with natural pigments and a binding agent, and often found in advertising illustrations.
The resulting collection of 78 cards was published by Rider and Sons, and sold for a whopping six shillings as the first mass market Tarot deck. Thanks to the publisher and Edward Waite, the deck became known commercially as the Rider Waite deck, although in some circles it is now referred to as the Waite Smith deck, or even Rider Waite Smith, as credit to the artist.
Two years after creating her iconic Tarot images, Smith converted to Catholicism, and a decade or so later, she used money from an inheritance to open a home for priests in Cornwall, England. She continued to produce illustrations, including several for the war effort during World War II, Smith didn't make much money from her work, and never earned royalties from her Tarot images.
Although her artwork was popular, she never gained mass commercial success, and she died penniless in Cornwall in September 1951. Afterwards, her personal effects—including unsold artwork—were auctioned off to settle outstanding debt.
---
You may also like:
---