Rider-Waite: the most popular tarot deck in the world
---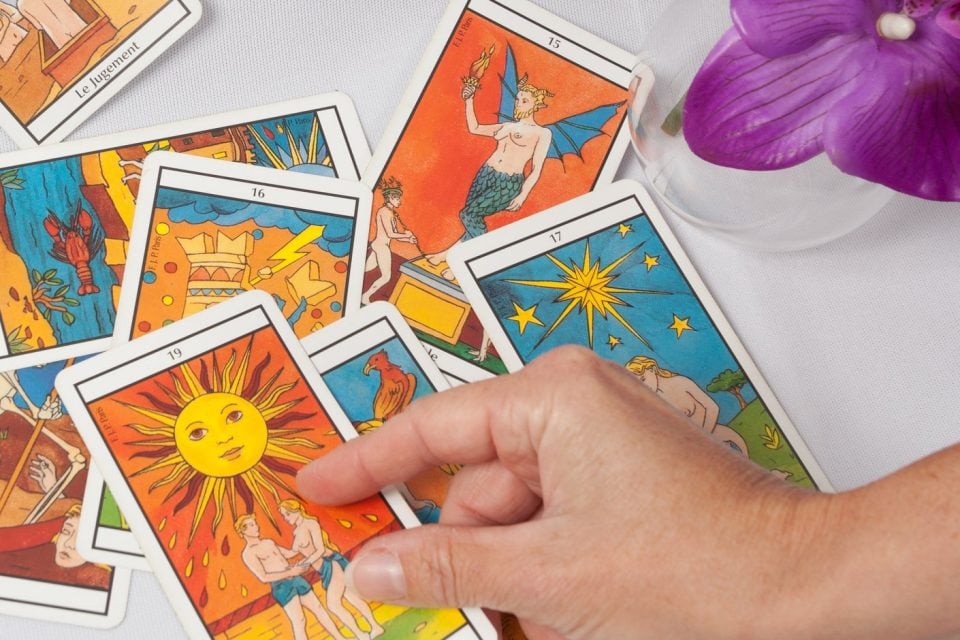 Rider-Waite tarot deck was the first one to redesign the tarot cards for divination purposes in 1909. If you are new to the practice of tarot divination, this deck will probably be the perfect one to begin, because most tarot card decks base their meanings on the Rider-Waite deck.
Some people are fascinated with the intricate symbolism of tarot, the card meanings and the way to proper convey nuanced messages. That's why you should know the Rider-Waite deck.
Receive all our tips by email!
Love Astrology? Subscribe Now and Receive Exclusive Content!
The major characteristics of Rider-Waite's tarot deck
---
To make it as simple as possible, first you should know that tarot cards are very similar to the traditional playing card deck. Instead of figures like clubs, hearts, spades and diamonds, these cards are designed with images, which are the centerpiece of each card along with numbers and words printed on their corners and sides.
According to the information we gathered, the first tarot deck for divination purposes was designed in the 18th century and later refined by the Rider card company in the 19th – which came to be known as the Rider-Waite tarot deck.
The imagery on the Rider-Waite tarot deck is based on the ancient Egyptian Book of Thoth rather than the Christian imagery that was prevalent on card decks at that time.
This deck – which is the most common and updated modern tarot deck set – has 78 cards, 22 major arcana cards and 56 minor arcana. Each one of them are related to the the different states and stages of a human life and can provide insight into the past, present and future based on the skills of the deck interpreter.
Let's take a look to the general meaning of the Rider-Waite's major arcana.
Rider-Waite deck: general meaning of the major arcana
---