The Magician: discover the meaning of this Tarot card
---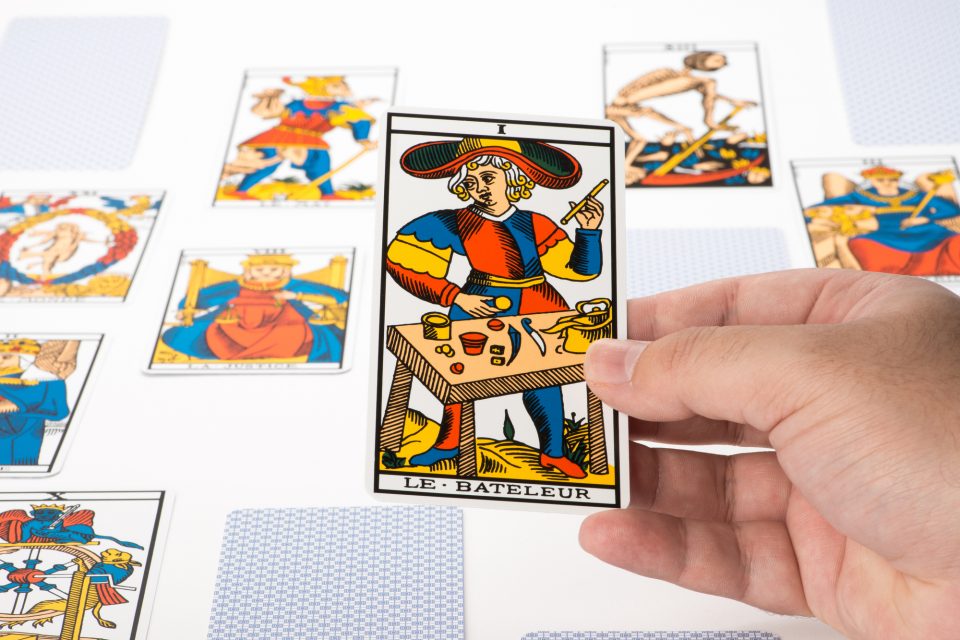 The Magician is the Arcana card of mysticism, concentration, and creative Impulse. It is also related to Aleph, the first letter of the Hebrew alphabet, and can be associated with the idea of ​​principle and also with the first articulated sound (a) that, according to tradition, expresses strength, cause, activity, and power; it would be the paradigm of man in his relationship with other creatures.
Receive all our tips by email!
Love Astrology? Subscribe Now and Receive Exclusive Content!
The Magician: origins and history
---
Since the middle Ages, characters who earned their living with their skills are well known. The Magician's trade often combined the presentation of dances and the practice of charlatanism; many of them spent their time roaming the fairs.
There are not many literary marks of his step by the European culture, but in compensation, he was a personage of prestige in the graphic arts from the first times. Medieval recordings often show it with their spells in front of a group of absorbed spectators.
The Tarot adds original details, the three-legged table, the position of the legs and arms of the protagonist, among others, but its relationship with records of the fairs is evident. It can be added that, in the Islamic world, the Magician was also a character of vast popularity.
In a more general sense, this card can be considered a symbol of the original activity and the creative power of mankind. It is also the first initiatory step in the way to wisdom, and the primordial matter of alchemists. One can interpret deleting the fourth leg of the table as a representation of the human ternary in the world (spirit – psyche – body).
One of the speculations around the Magician Card's character is based on his intense activity, his dynamism without rest, which is a result of his character as an intermediary between the touchable and the virtual.
Se we could say that the rod that he holds with his left hand would be the evocation of the caduceus, just as his strange hat would correspond, almost exactly, to the winged helmet of the deity, Hermes.
The Magician: meanings and interpretations
---
The Magician symbolizes
The relationship between personal effort and spiritual reality.
Dominance, power, self-realization, capacity, creative impulse, attention, concentration without effort, and spontaneity.
Being, spirit, man or God; the spirit that can be understood.
Meanings of the Magician
Mentally, the Magician card means the ease to combine things, intelligent adoption of the elements and the themes that are presented to the spirit.
Emotionally, it speaks of materialistic psychology. It is also about generosity together with courtesy, and fecundity in all senses.
Physically, it means much vitality and power over mental or nervous diseases, neuroses and obsessions. It indicates good health, but does not ensure a cure. To know the diagnosis it is necessary to consider other cards.
As far as challenges are concerned, this card is suggestive, illusionist, and intriguing; it means impostor, liar, and exploiter of innocents.
---
You may also like:
---