Venus Star Point 2020: communicate your love!
---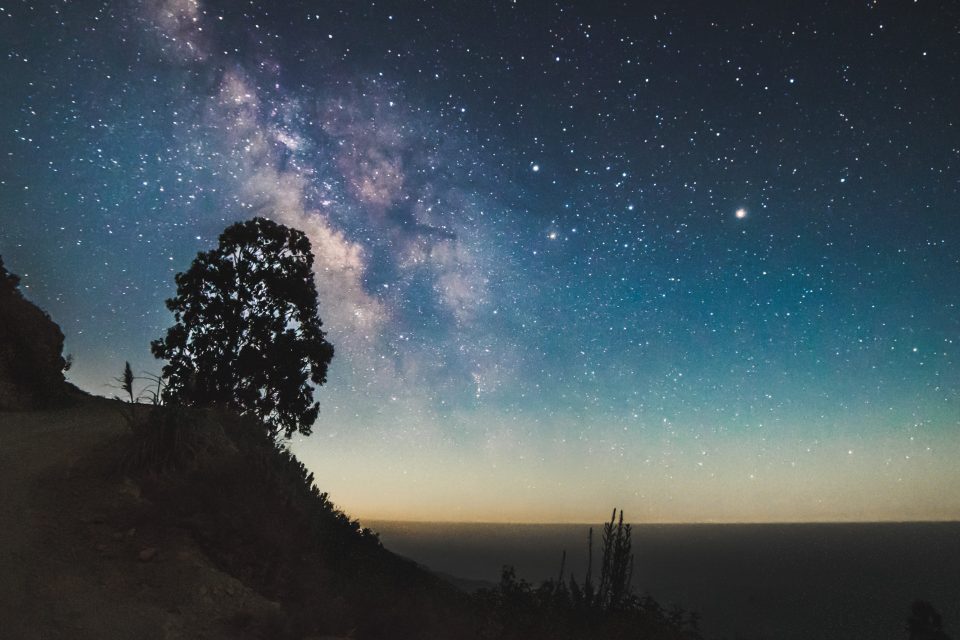 Venus Star Point is what the modern Astrology calls the conjunction of the planet of love with the Sun. This happens when they meet in the same sign and mathematical degree. Read now about what Venus Star Point is and what to expect.
Venus Star Point
---
The American astrologer Arielle Guttman was responsible for spreading the concept of Venus Star Point in the world. She studied the relation between the Sun and Venus for more than four decades. And the most summarized way to describe this phenomenon is to say that it is a reference for discovering the true desires of our soul.
To get there, just reflect on what the Sun (our essence, light, put light on subjects) and Venus (love, lust, desires) represent. So think about your inner desires revealed in the warmest light that could exist.
Venus takes approximately 583.92 Earth days to complete a synodic period and 224.70 sidereal days to make a full circle around the Sun. The synodic period is relative to the time an element reappears at the same point in the sky relative to the Sun but seen from Earth.
Due to the difference in the orbits of Venus and Earth, so that the three stars (Sun, Venus and Earth) align, it takes 583.92 days.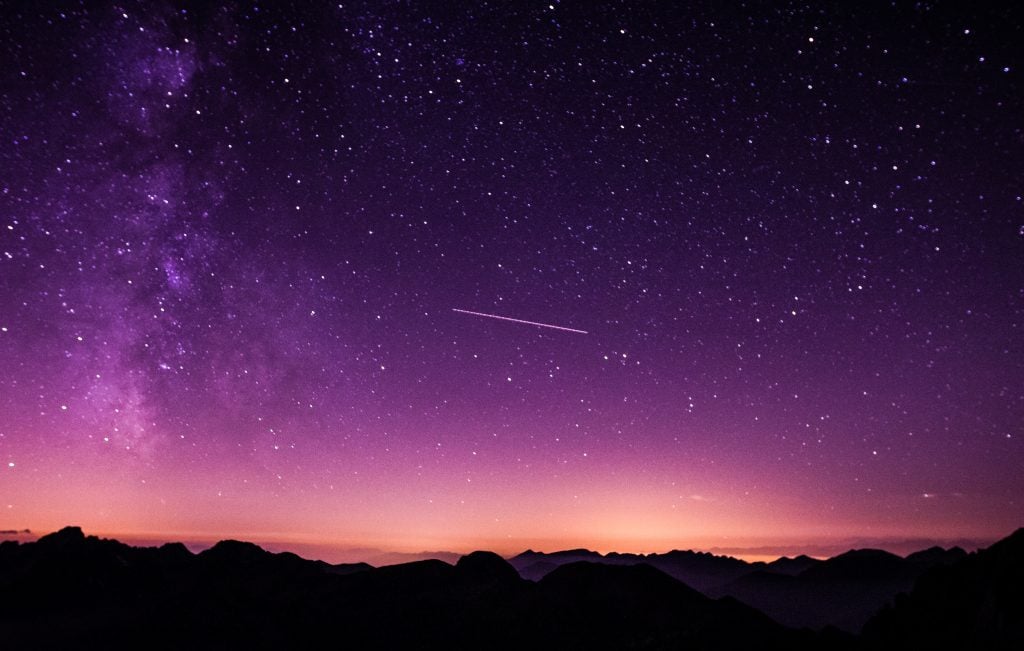 Venus Star Point: morning and evening Star
We call it inferior conjunction when Venus stands between the Sun and the Earth. This phenomenon is similar to a solar eclipse, since the Moon interferes between the Sun and Earth, causing Venus to hide a part of the Sun. When there is this conjunction, the synodic period begins.
On the other hand, when the synodic period is in the middle, we have the upper conjunction. The Sun stands between Earth and Venus. During the inferior conjunction, Venus is always in retrograde motion and is called Morning Star. While in the upper, it runs its straight path and is called Evening Star.
Like Morning Star, Venus appears on the horizon at dawn, before sunrise. And as Evening Star, it appears very bright in the sky, just after the Sun sets. Ancient people regarded the Morning Star as a messenger of evil events, but modern astrologers relate it to the masculine energy of action. Evening Star represents female energy and receptivity.
Every ten months the Sun and Venus meet in the sky, this year we have a Venus Star Point in June 2020, in the sign of Gemini. Bringing light to the energies of Venus, this is a special moment every year. Although it's not just about it, everyone starts dreaming of romance.
Also called cazimi, it's rare both in the natal charts and as an aspect during the year. The last one happened on the 14th of August 2019.
With a positive vibe to start June, find out what it means!
Venus Star Point in June 2020: communication and love
---
Venus, as you probably know, is the planet of love, but not just of love for the others, it's as well the love for yourself. It's the planet that allows you to look into yourself and take care of your health, your look, and the things you do. Usually where it lays is where people put their love.
And why is that? Because we cannot truly love others if we don't love ourselves. So that is the first tone of this aspect. On the 3rd of June 2020, although it's a Wednesday, plan your life to take some time to give yourself attention. Even better, spend some time before this event exploring that romance with your own being.
And this is not only for women! Men do the same. What do you love to do? What do you like about yourself? Take that into account, do it, explore it. Allow yourself as a man to do take a moment for yourself (and if possible, do it by also respect the women's in your lifetime, and even making it easier for them do to it!).
But Venus is also the planet of peace and harmony, and since it's in Gemini, the sign of communication, your capacity to express your feelings in a beautiful and gracious way will be expanded. Therefore, if you have things to sort out with people you care about, it's a great moment to do so. Either your family, friends or partners, everyone will feel that harmony energy and solutions will be easily reached. 
The Venus star point of June 2020 is a great moment to express yourself if you have been wanting to make changes in your relationship. Communicate it with your partner in a gentle way, and see the transformation you have been seeking.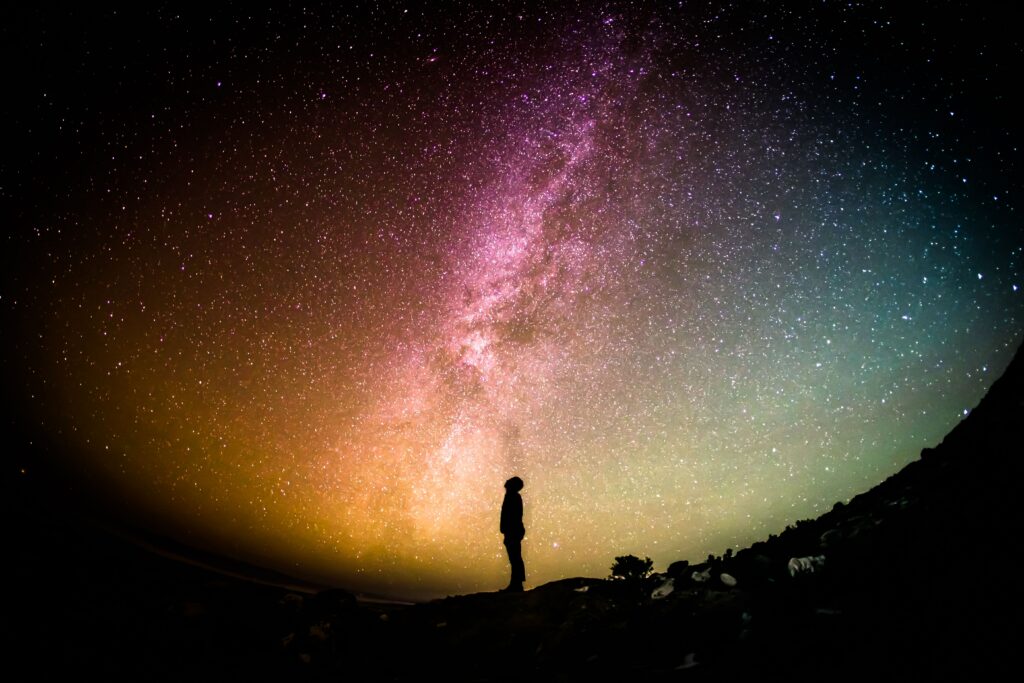 Venus Star Point in Gemini: June 3, 2020
The Venus Star Point in Gemini will take place on June 3, 2020. On this occasion, the event presents the characteristics of a lower conjunction, since the planet of desire will be retrograde.
The fact that the event of 06/03 is a lower conjunction (between the Sun and Venus), indicates that the planet of desire is under its identity as Morning Star.
As the Morning Star, Venus is oriented towards the acceptance of the merit, (it implies breaking old beliefs); while as an Evening or Evening Star, it is focused on receiving what you want.
Note: in general, the conjunction Sun – Venus (Venus Star Point) invites you to discover / understand / believe in your own desires, with some resistance (in the case of retrograde Venus / Morning Star), or with openness and fluidity (Venus Direct / Evening Star).
With the Venus Star Point in Gemini from 06/03, we talk about the ability to see different points of view; change your mind; and carry out several tasks at once, without losing the sense of humor.
Venus Star Point in Gemini and the 12 signs
The Venus Star Point in Gemini also suggests insatiable curiosity; and speed of action and thought; In addition to the constant search for "something" to learn, or new life experiences.
Different stimuli can cause some disorientation, about what the subject's purpose is; However, once the "true desire of the soul" is defined, the path will be in sight.
To accurately determine the individual effects of the Venus Star Point in Gemini, from June 3, 2020, it is necessary to know in which area of ​​the native's letter this phenomenon will occur.
However, general orientations and questions can be extracted, based on the sun sign of the subject, (determined by the position of the Sun at the time of birth).
Aries
Do you invest in your personal and professional training? How do you manage communication with yourself and with third parties? Are thoughts and actions aligned with the proposed objectives? What new experiences are you putting off?
Taurus
Dismantle old personal beliefs. Believe in what you deserve. Financial organization, based on the goals (wishes) that are part of the life plan. Analyze alternative and / or complementary sources of income options.
Gemini
What are your goals and personal needs? What self-imposed limitations are hindering progress? How do you visualize yourself in the future? What old narrative should definitely be left behind?
Cancer
Break with the past. Separate the path to self-improvement, from family or social expectations. Study fears with objectivity (and professional accompaniment). Create a new vision of the spiritual.
Leo
Collapse of old damages, which prevent consolidating new social ties and professional contacts. What are your true dreams, beyond appearances and "must be"?
Virgo
What inherited beliefs and self-imposed limits restrict professional growth? What are your ambitions? Identify your true responsibilities. Reconciliation with the image of the father figure. The communication of ideas (not imposition), as part of the exercise of conscious leadership.
Libra
Recognize the internal saboteur. Finding your truth implies dismantling old beliefs, structures and internal dialogue. What elements (internal and external) undermine the desire for expansion?
Scorpio
What is the next level, within the relationship you have with your partner, family or partner? Are you willing to risk deepening the links (intimacy / delivery)? Is the management of common goods designed to drive joint growth, or does only one receive the benefits?
Sagittarius
What do you expect from your partner? What are the common goals? Do you take care of the relationship with yourself? Are there agreements (with partner or partner) that, instead of providing you, decrease your energy? What does the relationship need to evolve, for mutual benefit?
Capricorn
There is a need to create new professional connections, establish different work routines (adapted to current parameters), and nurture the relationship with colleagues. How far are you assuming commitment to your integral well-being?
Aquarius
Are you determined to boost your personal projects? How are you leveraging your talents? What is the type of relationship you want to cultivate with children and / or subordinates, (being free or keeping old patterns)?
Pisces
Are you really working for the home you want, or for an idealized concept of it? Do you know what you lose, by staying in the comfortable area? What kind of relationship do you want to maintain with the family group of origin, in the short and medium term? You can learn from the past, or be a victim of circumstances.
It is important to keep in mind that on June 4, the North Node will move to Gemini (and the South Node to Sagittarius), so identifying your desire / purpose will be more clear, when designing long-term plans.
Creativity and finances
The Venus Star Point is also about creativity and finances. 
Venus focuses on the arts and on beauty. Happening in the zodiac sign of Gemini, it will be a splendid moment for writers or oral communicators. Everything you say or write will be of incredible beauty and able to reach other's hearts. It's a moment of great and beautiful creativity. Enjoy it, make the best out of it!
This planet is also the one which rules finances and you attract value into your life. Again, it will be especially intense and positive if you work with any kind of communication, but not only. It's a good moment to pay attention to the way you are attracting value into your life, monetary or not, and maybe have insights about it. 
Amusement and entertainment
With such an energy of love and friendship, moments of pleasure will also be special. It can be a huge party, but if you are a calm person, don't worry, pleasure can come from watching a movie with your friends, family or lovers. 
That amusement can also come from sex, and again, being under the energy of Gemini, what a great moment to communicate about sex as well. Feeling like doing something new? In need of expressing feelings about sex to your partner? Go for it! 
Keep in mind that no other love can overpass self-love. Nothing or no one is more important than loving yourself. More than being romantic, be realistic in this day. Stand for yourself, for who you are, your communication, your beauty and it will be an incredible Star Point in June 2020. 
---
You may also like:
---