Aquarius and Aquarius Compatibility
---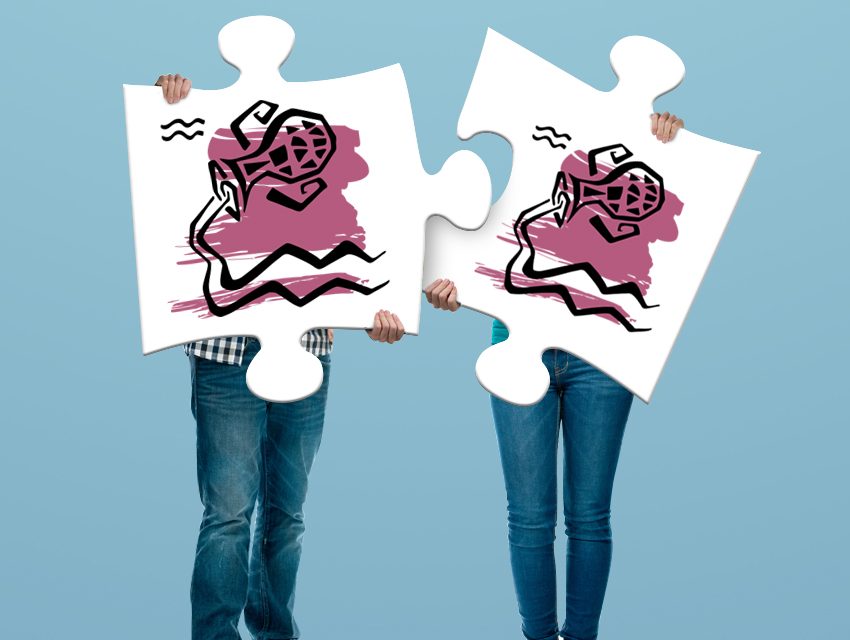 A couple formed by Aquarius and Aquarius has high levels of compatibility. However, before checking the compatibility, learn a bit more about this sign.
Aquarius is a sign of the element Air and represents the man. It is the only sign that does not have an animal characteristic. The image that refers to this sign is the waterman, and expresses a man with a pitcher gathering the wisdom of the divine source of the universe.
The compatibility between two natives of the Aquarius sign is quite high because it is in the nature of each one to accept the independence of the other. They share mutual goals and interests that will help this couple stay together for a long time.
2024 predictions are out
Discover the stars predictions for new year!
Aquarius and Aquarius: how will the relationship work?
---
One of the characteristics of the couple formed by Aquarius and Aquarius is that they share their interests with innovative ideas. The inventive capacity of Aquarius will be present between the two, which will give force to the creation and implementation of great ideas.
This is something very common among Aquarians, getting someone to help them develop futuristic projects will be one of the aspects that will unite them strongly as partners.
The communication of the natives of Aquarius is quite complete and very interesting, for the knowledge that they always have, and are constantly sharing.
The couple formed by Aquarius and Aquarius will enjoy a permanent exchange of knowledge, making their communication always smooth, with placid conversations about everything they have learned, to put their great inventions into practice.
How do they communicate?
Couples formed by two natives of Aquarius should keep their relationship on the brink of entertainment. As the share so much interest in technology, this will make them participate in all sorts of activities to keep them on top of the entertainment.
They will use any kind of virtual device to keep them informed of the latest inventions in the world, and meanwhile have fun times.
The compatibility of the two Aquarians in love is quite high, perhaps with little romanticism, but surely, they will be great friends.
What about sex?
The originality is present in the relationship of this couple. They seek to satisfy their deepest desires that they experience through sex in different and unconventional ways, making them a rather unpredictable couple willing to make the most of sex.
Mutual understanding will lead the two Aquarians to share a relationship based on the experimentation of love through new and different sensations.
---
You may also like:
---