The Complete Zodiac Guide to Relationship Compatibility
---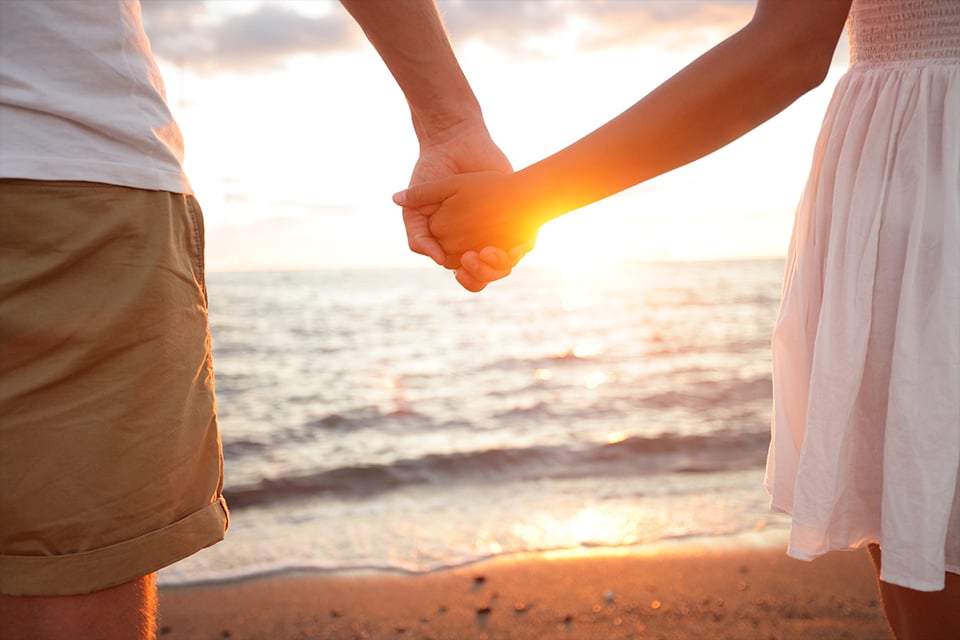 Many people have heard of the Zodiac, but few know how it can be used for more than just predicting whether you'll have a long-lasting relationship with your next significant other. In fact, the Zodiac is a perfect way to predict relationship compatibility – and using this guide, you can figure out if your next love interest has what it takes to keep up with you!
---
---
Receive all our tips by email!
Love Astrology? Subscribe Now and Receive Exclusive Content!
Best Zodiac Sign Matches for Couples
The sign you were born under is a large part of your personality. They say that we all have a bit of our zodiac sign in us, but the compatibility between two signs can reveal whether or not those elements work together well. Some people are simply better as friends than they would be as romantic partners. With so many zodiac signs out there, it can be difficult to know which zodiac signs you should look for in potential partners. Thankfully, we have put together the best zodiac matches below.
The Aries and Aquarius are two of the most passionate signs in the zodiac. They can be fiery, but they also have a lot of respect for their partners. Both these signs are very intelligent and progressive thinkers who enjoy taking on new challenges together. The relationship between an Aries and an Aquarius is one that will always be exciting because both partners love to live life at full speed! Both Aries and Aquarius have similar values to angel number 2112 which is a message to live life at its fullest and to face challenges with optimism and strive for progress. This similarity makes them a perfect match in most cases.
Taurus and Cancer are one of the most compatible zodiac signs because they both share a love for stability. Taurus is ruled by Venus, which represents beauty and material things. They're often very easy-going people who take care of themselves first before taking care of others. On the other hand, Cancer is ruled by the moon, which symbolizes emotions and feelings. These two signs balance each other out perfectly to create an environment that's peaceful and loving!
Gemini and Aquarius are two of the most compatible signs in the Zodiac. Aquarians are very intelligent, progressive thinkers who enjoy taking on new challenges together with their partners. Gemini is ruled by Mercury, which symbolizes communication and intelligence. These two signs share a love for high-speed living, thus, it's no wonder that this is one of the best matches in the entire Zodiac!
The Scorpio and Pisces are two signs that have a lot in common. Both the Scorpio and Pisces love to think about life, its meaning, and how it affects them personally. They're both very emotional people who can be a bit moody at times, but they also have a great sense of humor. The only thing these two signs differ on is their need for security – while the Scorpio needs stability, the Pisces prefers change!
When it comes to zodiac compatibility, Capricorn and Taurus are one of the best matches. Taurus is ruled by Venus which symbolizes beauty and material things while Capricorn is ruled by Saturn which symbolizes power and authority. These two signs balance each other out perfectly to create an environment that's peaceful and loving!
The combination of Taurus' love for stability with Capricorns need for security creates a perfect match between these two signs. When it comes down to it, if you're looking for someone who has similar interests as you do then don't overlook this sign!
Virgos and Taurus are both earth signs. That means they share the same qualities, including patience, determination, honesty, and practicality. They're also both ruled by the planet Mercury—which is why they have so much in common. Add to that their shared love of work and you can see why these two signs go well together!
Both Capricorns and Aquarians are ambitious, determined people who love to travel. They both appreciate beauty and culture, too. And if they're working on a project together (or joining forces on one of their own) you can bet that whatever they do will turn out brilliantly! All things considered; it is no surprise that these two zodiac signs are so compatible when it comes to romantic relationships.
Cancer is the cardinal water sign of the zodiac. That means it's more impulsive than other signs—it quickly reacts to changing situations without thinking about long-term consequences. Gemini is the same way but for different reasons—it may not always act impulsively but its constant desire for change keeps life exciting for these two signs. While they might say that opposites attract, there is no denying that the similarities between Cancers and Geminis is what attracts them to each other.
Libras and Sagittarians would make good friends but they're even better romantic partners. Both signs are highly optimistic which means that they're willing to see the bright side of life—even if the odds are stacked against them. Thanks to this, Libra & Sagittarian couples find it easier to take on challenges than other couples. This allows them to see the light at the end of the tunnel even when going through dark times.
Final Thoughts
The Zodiac is a fascinating way of predicting whether relationships are compatible or not. There are twelve different signs and each one corresponds to a unique personality type. We hope that this guide has helped you learn more about the different zodiac signs out there. Hopefully, after considering the zodiac sign matches that we have shared above, you can find a partner that suits your personal needs! But before you get your hopes down, don't forget that each person is different and even if your zodiac signs do not align, you and your partner may till be in luck and have the chance at a long and enduring relationship ahead of you!
See more:
---