Taurus and Cancer Compatibility
---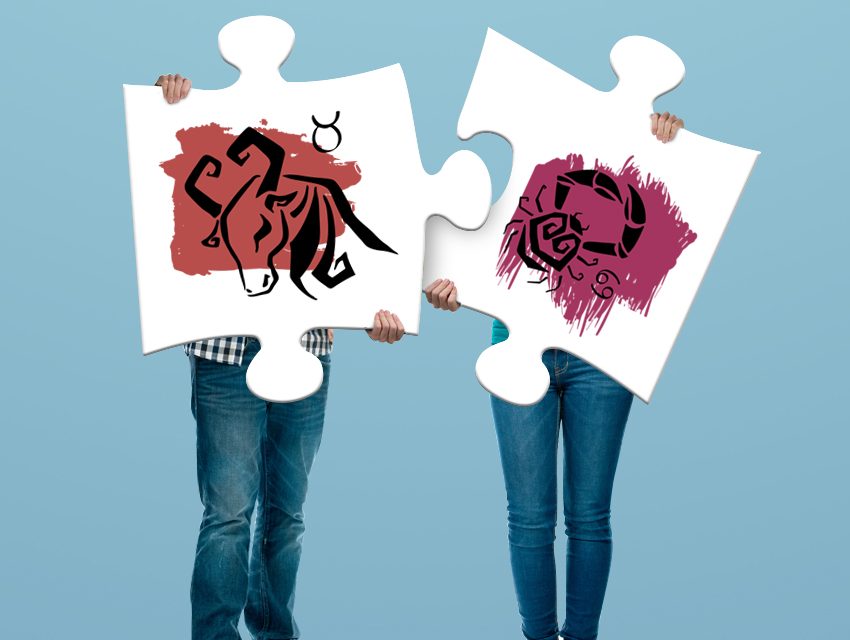 Do you want to learn more on Taurus and Cancer compatibility? Then you have just come to the right place. Check it out.
A couple formed by Taurus and Cancer has a lot of compatibility. But before checking the compatibility, learn a bit more about each of these signs.
As Taurus is a very affectionate sign and Cancer is very emotional, a romantic relationship between these two signs can almost become a perfect romance. Taurus is very dedicated and will do his best to show his affection to his partner. Cancer is a very sensitive partner. The natures of both signs express the best of their feeling when they are together.
Receive all our tips by email!
Love Astrology? Subscribe Now and Receive Exclusive Content!
Taurus and Cancer compatibility: how will the relationship work?
---
Taurus is a very emotional sign and very connected to family, he wishes to have his own family and home. Cancer loves his family and shares the same goal as Taurus: to form his own family. The marriage of Taurus and Cancer is made to last for a long time, since both partners look for stability and want to consolidate of their relationship over the years.
Besides that, they even complete themselves in other areas. While the materialistic Taurus is always looking for the best way to make more money, Cancer is more focused on the family interests and keeps a good relationship with everyone at home.
Taurus is a sign of the element Earth and Cancer is a Water sign. It is actually a great blend of energies that can work very well and give place to a healthy relationship. On one hand, the Water soothes and is a replenishment to the Earth, and on the other hand the Earth channels the Water. These two are good for each other and their well-being may actually improve if they are together,
This great compatibility is also due to the sensitivity granted by their ruling planets. Taurus has Venus as its ruler that gives his personality a touch of sweetness, while Cancer has the Moon as its ruler, which makes his character a bit more vulnerable.
Although Cancer has very frequent mood swings, which reflect on his behavior, Taurus is able to soothe this kind of lunatic side of Cancer with his strength and security.
How do they communicate?
Surprise, surprise! Communication should not a problem for the Taurus and Cancer couple, as they share a lot of common interests, which facilitates understanding between them. But, there's a question to solve here. The direct and authentic way in which Taurus expresses himself, which sometimes might be a bit harder for Cancer. If they work this out, then it should all be ok.
What about sex?
Count on a lot of passion in the intimate relationships between Taurus and Cancer. Cancer will strive to demonstrate his love to the affectionate Taurus, making the relationship lasting and establishing to form the family they both desire.
---
You may also like:
---