The 5 types of soulmate that we find in our lives
---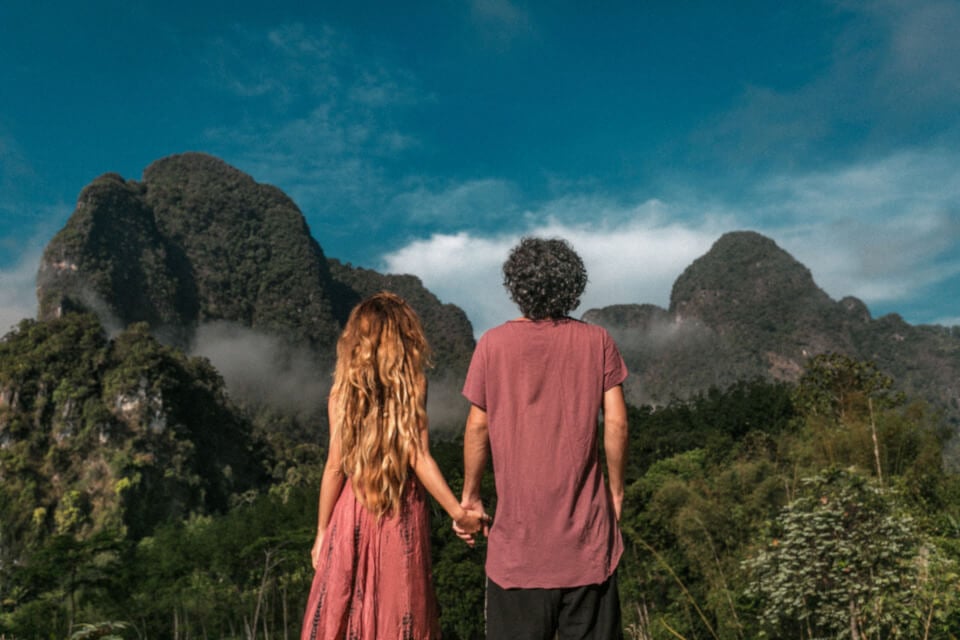 Fiction and literature tells us this romanticized idea that there is just one soulmate that represents the half part of us, but the truth is that we all have several types of soulmate that share several lives with us and bring us something fundamental and precious for our journey. A soulmate is always someone who illuminates the darkest corners of our being, reflecting essential parts of ourselves and helping us in our journey.
Any soulmate has a profound meaning and a strong impact on our lives. These are intense relationships, even if they are brief, and they change something in our direction or our way of life. There are soulmates who remain with us, others who have a brief passage, leaving earlier than we wished.
There are soulmates who come only to teach us something, to turn our life inside out and thus redirecting us to a different path, and there are those with whom we share only a brief period but who enter deeply into our heart, as if we had known them forever.
Receive all our tips by email!
Love Astrology? Subscribe Now and Receive Exclusive Content!
How to recognize these 5 types of soulmate that cross our path
---
Types of soulmate – The friend soulmate
This is that friend who knows you as no one, who guesses your thoughts without having to tell you anything, and who is often able to uncover your feelings before you even know them consciously.
You can talk to him or her  about everything without fear of being judged. They know you better than you know yourself and that is why they are so important in your entire life. They are a precious gift and need to be appreciated for it, since these soulmates help you overcome all the difficulties and challenges of your path and always come to stay.
The doomed love soulmate
There is a common misconception that the soulmate is someone who makes us deeply happy. In fact, the soulmates are the ones who make us feel more intensely, which rarely happens peacefully and serenely. This kind of soulmate never appears calmly in your life.
This type of soulmate marks a turning point in your life, a clearly defined "before and after", and even as this love leaves, we realize that we are no longer the person we were when we first met them. This is that love relationship that leaves us devastated, as if a hurricane had passed through our lives.
Its purpose is to make us rebuild it, because when this love appears we were, in a certain way, living a life that was not ours.
The lover soulmate
This soulmate does not stay in our life forever, but it usually comes as an intense, short-lived love – such as first love, an extramarital affair, or a casual relationship, and ends up winning the contours of a deep friendship.
The lover soulmate comes to teach us very important lessons about ourselves and brings us other lessons that we will need for our natural growing. Usually, we do not immediately realize the depth of this connection, but as the relationship evolves we feel that the connection with that person is much more significant than we thought.
The bond with this soulmate tends to always remain a deep friendship, since there is mutual gratitude towards what the other person has taught us.
Types of soulmate – The stranger soulmate
That brief meeting with someone that you did not know but who sat next to you on the plane, the stranger who came to talk to you on the street or the person you talked at a party represent a kind of soulmate with whom you have the immediate feeling of "I think that I've met this person before".
Although, this meeting is very brief, this person is the one who tells you what you need to hear at that precise moment in your life, someone who helps you understand a problem or someone whose words will always be in your memory.
The stranger soulmate is someone who has lived other lives with you, and although both your souls have agreed that in this life you would not have "matters to deal with," that person comes to give you help at some point on your path, even if you never see that person again in your entire life.
The perfect love soulmate
The last of these 5 types of soulmate is the love soulmate, the soulmate we all dream to find. It brings together the main characteristics of the other ones: the familiarity, the feeling that you already knew each other, the deep friendship, the intense and extremely powerful bond that never fades but comes to stay.
This is a soulmate whose percussion is closely connected to yours, and you have an important way to go together. It is not more important than the others, but it will always be by our side.
You may also like:
---