Aries and Aquarius compatibility
---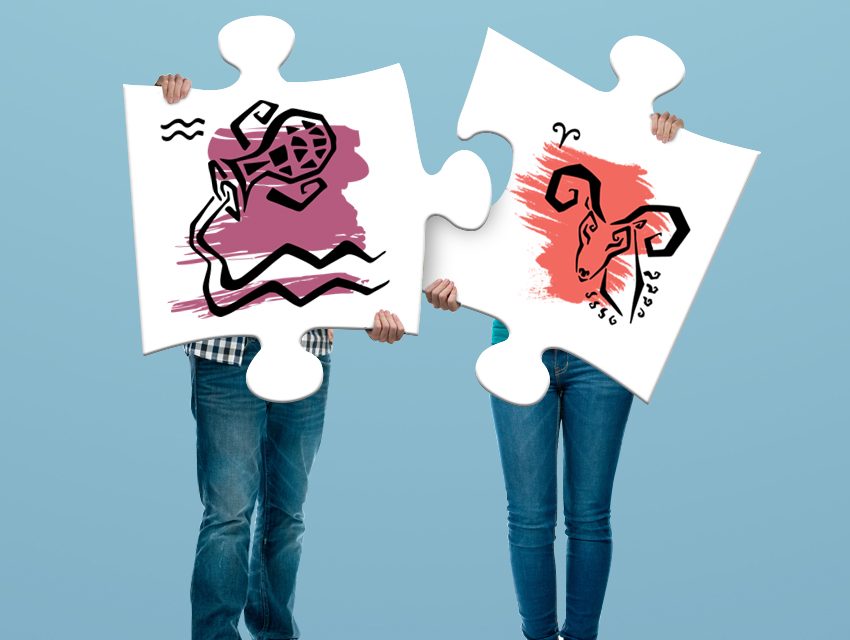 Do you want to learn more on Aries and Aquarius compatibility? Then you have just come to the right place. Check it out.
A couple formed by Aries and Aquarius is constantly looking for different things to try and different situations to explore. But before checking the compatibility, let us check before each of the signs.
Aries never says no to a challenge and Aquarius has a creativity that always puts it at the forefront of events. This spirit of initiative shared by both of these signs actually results in great compatibility.
2024 predictions are out
Discover the stars predictions for new year!
Aries and Aquarius Compatibility: how will the relationship work?
---
One of Aries's main characteristics is the wish to be the first in every situation and this is why he does not like sharing the day-to-day life of a couple as this somehow keeps his safe.
This contrasts with Aquarius, who is very sociable and likes to get along with his friends. This feature can bring many conflicts to the couple formed by Aries and Aquarius.
Although love overcomes most of the differences and the attraction between these two can be quite strong, this couple will always tend to have some problems of sociability.
How do they communicate?
A good and fluid communication is one of the main bases for a couple to maintain its relationship healthy at least. In this are this couple might face some issues.
While Aries constantly directs the conversation to his own universe, using topics of his own experience, based on the emotions he has lived, Aquarius manages the dialogue through the wisdom he has acquired over time. He does not discuss matters without some support. This incessant search for knowledge that Aquarius shows actually makes him arrogant sometimes.
What about sex?
The moments of intimacy between the couple will be unforgettable. Aquarius always wants to break with the monotony by living different experiences. Those born under this sign have an almost never ending appetite to try new things that makes them always look for novelties in what regards to sex.
This contrasts with the character of Aries, who always wants to savour these moments. The pair formed by Aries and Aquarius will live moments of great understanding and fun during sex. This makes them extremely compatible and open to new experiences.
---
You may also like:
---