Scorpio and Pisces Compatibility
---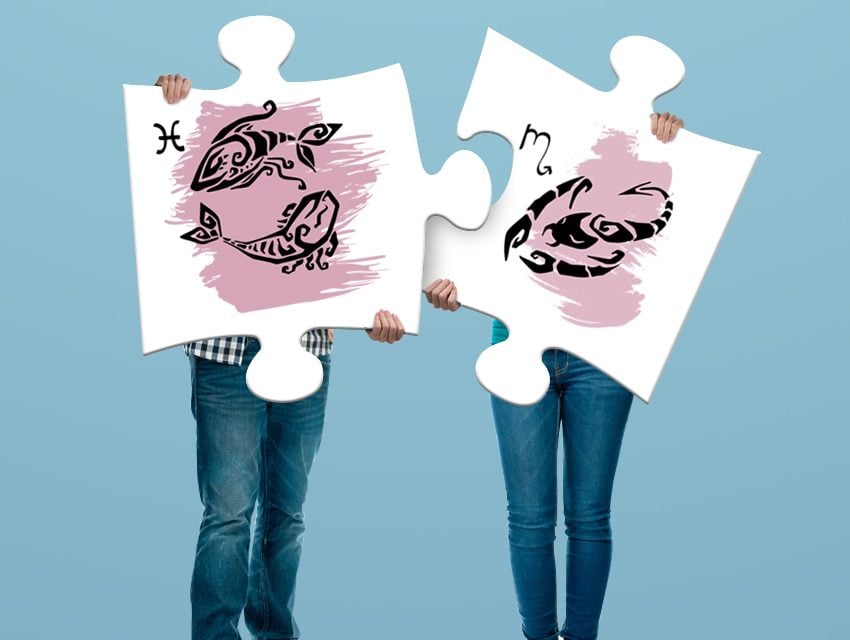 A couple formed by Scorpio and Pisces has very good levels of compatibility. But before checking the compatibility, learn a bit more about each of these signs.
Scorpio is a sign of deep feelings. Its magnetism is undeniable. The couple formed by Scorpio and Pisces have a strong support. These two signs have in common the element water and this makes them to express mutual support.
Scorpio requires a total commitment in their relationships and Pisces is willing to surrender without measure to their partner. The natural psychic power of Scorpio reaches its peak when it relates to the spirituality of Pisces.
Receive all our tips by email!
Love Astrology? Subscribe Now and Receive Exclusive Content!
Scorpio and Pisces: how will the relationship work?
---
Establishing a relationship based on spirituality provides these two with deep bonds. In such a troubled world, having our partner so connected as we are is the most convenient.
The union of Scorpio and Pisces promotes their true spiritual values, making this couple build a world around them that will keep them very close, and in harmony with the universe. The bond this couple share can be based on a deep attraction. Pisces is a very attractive sign because of its inner wisdom.
Scorpio has a natural magnetism that attracts his partner easily. However, if this union is consolidated you may face some problems that you must learn to overcome. Scorpio is a sign that does not forgive a mistake because his personality makes him picky in his relationships.
Pisces is quite shy and very supportive, and he could make mistakes, but for him it does not matter. This relationship is based on the emotional factor, so you must relate passively to avoid mistakes that can cause irreparable damage.
Scorpio is a sign that does not forget to show itself quite vindictive against the betrayals. Pisces is so peaceful that he can easily forget.
How do they communicate?
The couple formed by the natives of Scorpio and Pisces has a very fluid communication. This is because the nature of both signs has the same expression. Scorpio in intimacy is a sign that dreams of a very specific ideal partner. Pisces adapts to any situation willing to be that expected partner.
What about sex?
Sex between the two can reach very deep levels. This couple could achieve permanent stability. Scorpio is a fixed sign that needs to consolidate a lasting relationship to feel sentimentally comfortable. Pisces surrenders and subtly is carried away by the charms of his partner.
---
You may also like:

98.1% (1312)
---