Gemini and Cancer Compatibility
---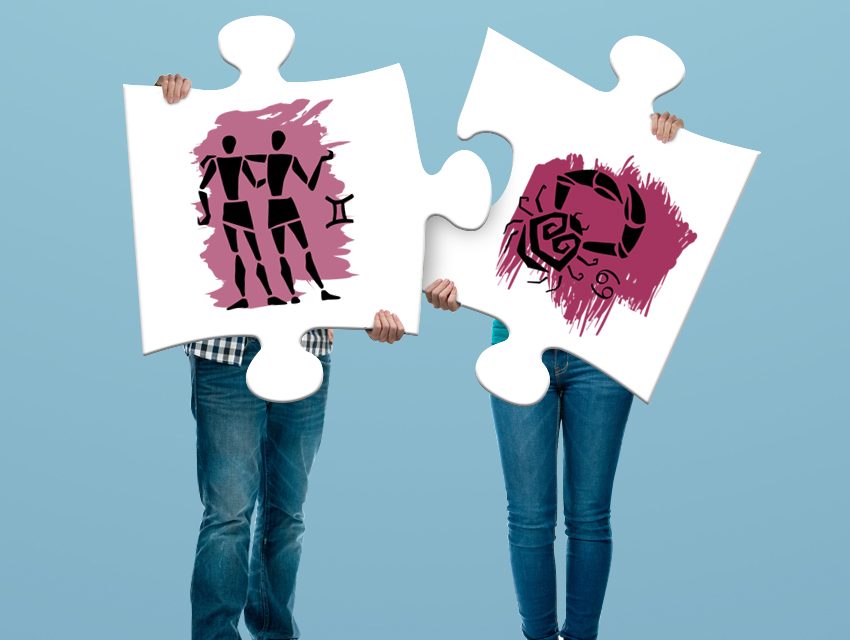 A couple formed by Gemini and Cancer has some chances of compatibility. But before checking the compatibility, learn a bit more about each of these signs.
At a first glance, the couples Gemini and Cancer have nothing in common, mainly due to the large differences between their goals for life and the methods they use to achieve them.
However, some believe that when two opposing signs are attracted, there is a possibility that the relation may actually work precisely for this reason, the attraction of the opposite.
Receive all our tips by email!
Love Astrology? Subscribe Now and Receive Exclusive Content!
Gemini and Cancer Compatibility: how will the relationship work?
---
A relationship between a couple formed by those born under the signs of Gemini and Cancer will only be compatible if both partners are aware that they must respect the differences of each other.
Cancer is a moon-ruled, very sensitive and emotional sign, who feels more than he thinks. On the other hand, Gemini is more intellectual and acts more rationally rather than emotionally.
Cancer is a very temperamental sign, something that for Gemini can be difficult to understand. Besides that, Cancer is also characterized by being homely, something different from Gemini that loves going out for parties and socialize.
In this regard, in order to establish a deep relationship, they must work together to overcome each of their differences, and accept them without trying to change the other person.
How do they communicate?
This couple can learn a lot while they are together. This means that Cancer has no reason to distrust the personality of his partner Gemini, and that Gemini can accept Cancer's way of being, so they will have no problem.
Their financial situation is one of the topics that might undermine the relationship of this combination of signs, since both of them have very different approaches to the importance of money.
For Cancer, economic stability is absolutely crucial, something different from Gemini who does not care at all about their economic situation.
What about sex?
People of Gemini are very difficult to engage emotionally in love and sex. Cancer natives really need to connect emotionally with their partner, with their hidden desires and their inner self.
Cancer needs to connect with his partner, otherwise he will lose interest in the relationship. For this reason, it is more likely that Cancer will leave aside for a moment the sex until both him and the Gemini partner can have a stable intellectual and emotional relationship.
---
You may also like:

98.1% (1312)
---