Clary Sage: benefits of the eye of Christ
---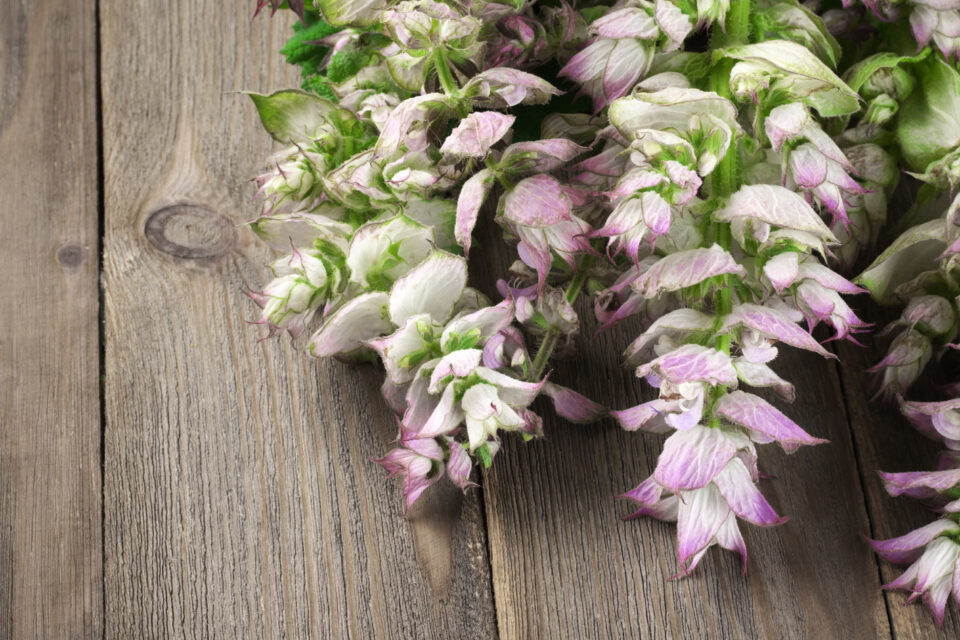 Clary Sage, popularly known as Salvia sclera, is an herb native to the Mediterranean. The essential oil that is extracted from the leaves and buds of the plant is fragrant and refreshing.
Receive all our tips by email!
Love Astrology? Subscribe Now and Receive Exclusive Content!
Clary Sage: the eye of Christ
---
Salvia is a botanical genus of the Lamiaceae family that includes 1,000 species that people widely use as a condiment, medicinal herb and as ornamental plants. Its name comes from the Latin salvare ou salveo, which means "save", which reflects the reputation of "cure everything" that the plant has.
Originating in western Asia, southern and central Europe, the species Salvia sclarea is a biennial herbaceous species and is widely cultivated in temperate countries.
The ancient Egyptians used it for fertility, a virtue also recognized among the Greeks. It was said that for a woman to become pregnant, she should be isolated in a room for a few days taking the juice of this plant, and when she made love to her husband, she would quickly become pregnant.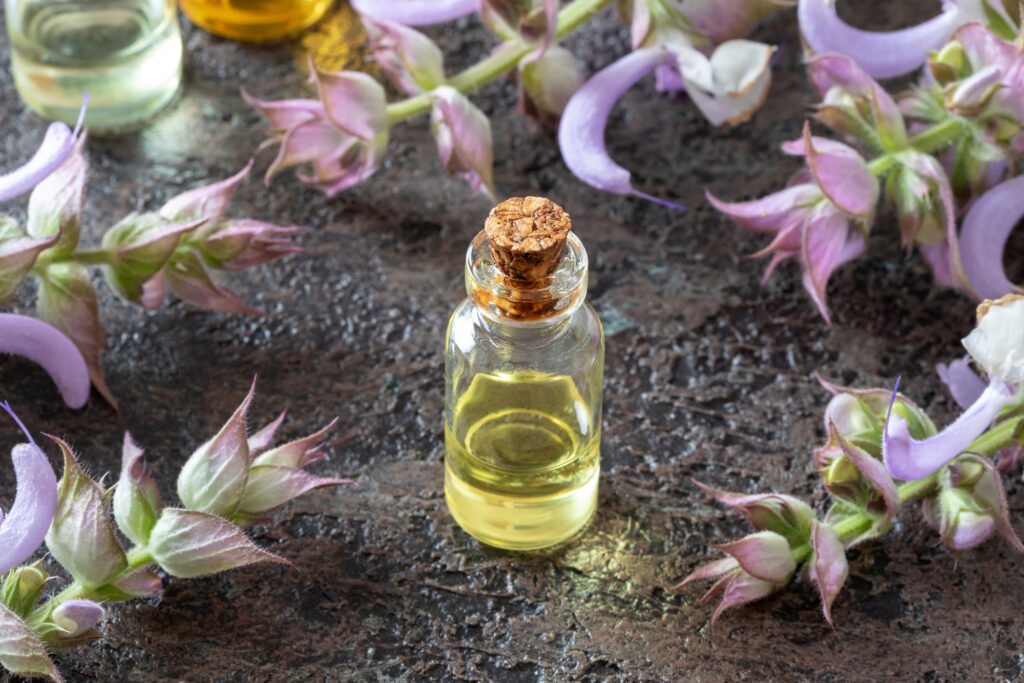 Salvia sclarea and some of its benefits
Salvia and menstruation
Among the most well-known benefits of sage is its usefulness to alleviate the symptoms of premenstrual tension. What it does is lessen the sensation of pain, swelling, headache, etc. Thus, it is also effective in relieving symptoms associated with menopause (its essential oil has a mild estrogenic activity).
Sage tea
A handful of fresh leaves is enough for you to make a liter of tea; make an infusion, that is, do not boil the leaves but put them in the boiling water, put out the fire, cover and leave it for about 10 minutes before drinking it. A cup of tea is made with 4 sage leaves, this is the right dose. Take up to 4 cups a day.
Due to its effects on hormonal balance, sage is not recommended for pregnant women.
The sage bath is also a great relaxer and, in the absence of sage leaves, you can use a few drops of sage essential oil for this purpose.
Sage smokers are excellent for cleaning energetic environments and improving your mood. To do this, burn a dry branch of sage with its leaves and walk around the house with it. It is said that evil spirits leave the house after using sage as a smoker. In fact, its aroma is delightful.
Clary sage hydrosol: benefits and uses in natural cosmetics and health
Hormonal rebalancing: less powerful than its essential oil, Clary Sage hydrosol still allows to act on female hormonal disorders via a gentle action. It is an ally both in case of menstrual cycle disorders and in menopause. Its action on the nervous system also allows it to act on the decline in morale due to variations in hormones.
Nervous rebalancing: this plant's hydrosol has an anxiolytic and stimulating action. It contains linalyl acetate in small quantities but sufficient to give it anti-stress and euphoric properties.
Astringent: it is astringent and it will tighten the tissues. It thus rebalances the skin and helps fight against sebum. It is perfect for oily skin, and has a slight purifying action to act against acne. This action also allows him to regulate perspiration.
External use
We can use clary sage essential oil externally to relieve various disorders. For instance, we can use in cutaneous application to fight against hormonal disorders and to promote relaxation. For this, it is advisable to apply a few drops of essential oil, after diluting it in a vegetable oil, on the groin and the solar plexus. To limit nervous fatigue and transient depression, we can also use clary sage essential oil by diffusion (using a sprayer or diffuser), and by dry inhalation (putting a few drops on a roller or tissue).
---
---