Feng Shui: all you need to know
---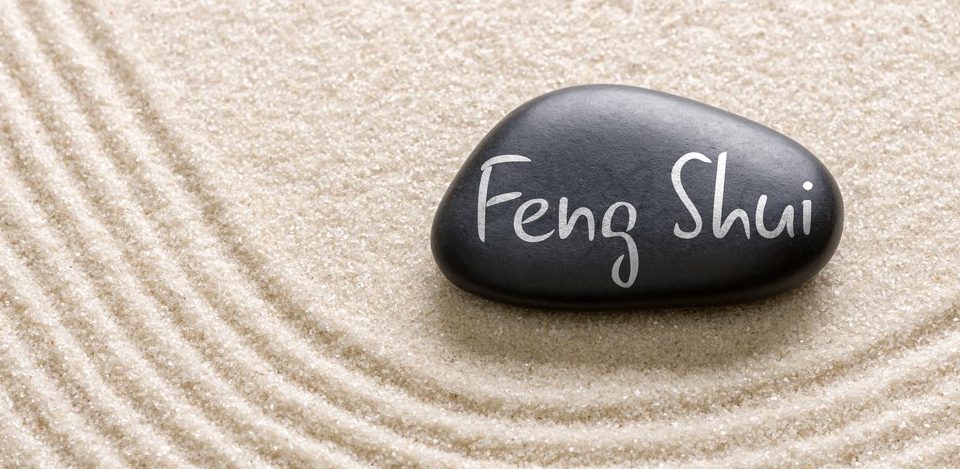 Feng Shui is an ancient chinese art based on the circulation of Chi, vital energy present around us and in every being. For thousands of years, the Chinese have used this science to improve their daily lives. Here is what you need to know about Feng Shui to get started.
Receive all our tips by email!
Love Astrology? Subscribe Now and Receive Exclusive Content!
The 5 elements in Feng Shui
Water, which is the first element, is marked by undulating forms, discontinuous blue to black colors. The materials that suit it are the glass and the mirror. As for the fabrics, it is about satins and tulles, tie-dye forms, paisley.
Fire, the second element, is symbolized by abstract geometrical shapes and forms of animals. Artistically, this element corresponds to sunrise, sunflowers, and red tones. The fabrics to be used in this case would be silk-based.
Wood, which is the third element, is often represented by forests, flowers, leaves, and its color is green. The fabrics to be used are cotton, linen and rayon. The corresponding material is wood.
Metal, the fourth element, is symbolized by circles, semicircles, sculptures with generous shapes and curves. Its colors are gold, silver, copper and its material is metal.
Earth is the fifth element. This element is represented by square geometric shapes, rectangular and imposing, in yellow to brown tones, such as large spaces, deserts. Suitable materials are precious or semi-precious stones and ceramics.
How does energy work in Feng Shui?
There are many types of energies around us with diverse characteristics: rising, descending, horizontal, slow, fast, concentrated, agitated, etc.
In the art of Feng Shui, these environmental energies will subtly influence your emotions and feelings, positively or negatively. But you can also use them to promote certain emotions in certain rooms.
Indeed, these energies do not have the same characteristics according to the spatial directions from which they come. So the energy of the South is rather hot, vibrant, fast and volatile. It reinforces sociability, extraversion, openness, expressiveness, etc. In contrast, the energy of the north is soft, quiet, dark, fluid. It promotes in us the serenity, impartiality, artistic sense, healing, tenderness, etc.
The energy is thus categorized according to the 8 spatial directions: North, North-East, East, South-East, South, South-West, West, and North-West. Each of these energies is associated with various characteristics as we shall see in future articles. For now, you may want to learn more about what Feng Shui can do for you.
Advantages of Feng shui
In concrete terms, Feng Shui techniques make it possible to:
Find harmony in your relationship, with your children or family.
Revive passion with your spouse or create dating opportunities.
Boost the academic success of your children and stimulate their concentration.
Improve your professional relationships.
Overcoming financial problems and finding solutions.
Develop your career or revive your projects.
Improve your vitality and reduce your health problems.
Overcoming your problems with shyness and gain or regain self-confidence, etc.
Feng Shui Decorating Tips
---
Feng Shui in the Main Entrance
Do not place a mirror in front of the entrance door, as the reflection may eject luck. However, mirrors in the hall, next to the door, bring good energies.
Placing decorative objects such as a sculpture, frame or plant pot near the door demonstrates that you are a good host. However, do not let this object block the energy by obstructing the full opening of the door.
Add proper lights to the main entrance; it will make the visitor feel cozy.

Feng Shui in the Living Room
Position the sofa near the wall. In addition to conveying a sense of security, protection and stability, it keeps the field of view open.
The center of the room is responsible for radiating strength and peace. To put more emphasis, it is advisable to place a coffee table, chandelier, rug or objects in a rounded shape.
Decorate this room with natural earth and white colors to feel peace and tranquility. And, blend with bright colors, like the red color used to encourage integration and conversation.
Feng Shui in the Kitchen
Keep sight of colorful food, fruits, and decorative objects for abundance and creativity in the preparation of meals.
Fire elements, such as stove, oven and microwave, should be separated with wood or steel furniture of water elements such as refrigerator, dishwasher and washing machine; this way the energy is not lost from the environment.
The kitchen should always be well lit, either through natural light or artificial lighting. Proper lighting brings a sense of security.
Feng Shui in the Bathroom
When it comes to energy outflow, the toilet is the biggest issue, because of the water circulation. Therefore, the recommendation is to always keep the door closed.
Energy leakage brings imbalance. Constantly check your hydraulic system; if any issue arises, fix it as soon as possible.
To stabilize the vibrations, place pots with soil and natural plants.

Feng Shui in the Children's Room
Wood element symbolizes life and growth, and that has everything to do with what we want for our children. So decorate this room with panels and furniture made with this material.
When placing a picture, choose cheerful motifs and do not hang anything that gives the idea of loneliness.
---
You may also like: 
---