Gua Sha: a millenarian technique of scraping
---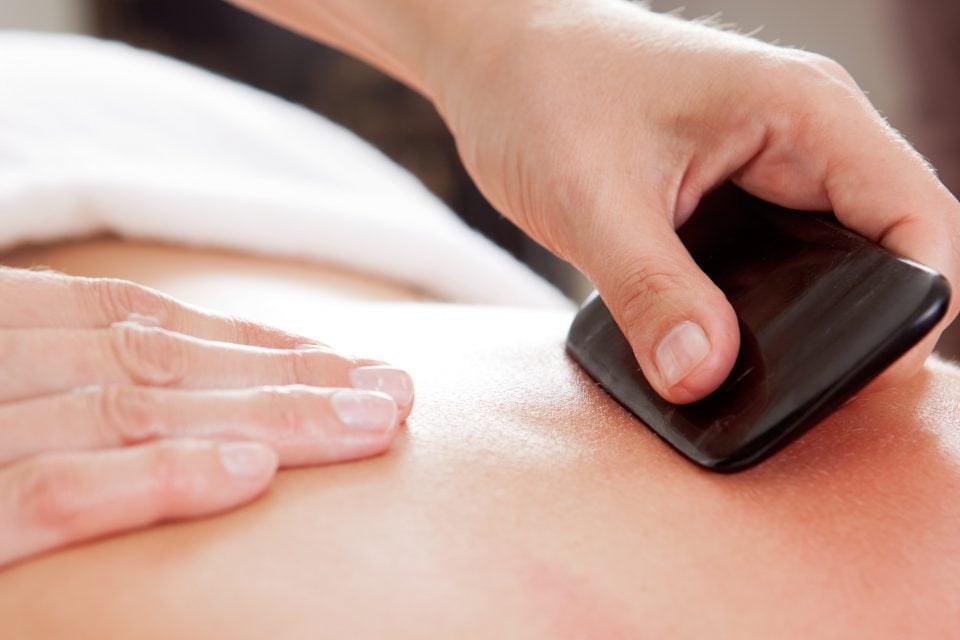 If you are familiar with traditional Chinese medicine techniques such as acupuncture, you have probably heard of Gua Sha. Cited in clinical books since 220 AD, the technique seeks to perform an internal "cleaning" of the patient by scraping the skin. Are you curious to know more? Know the benefits and the functioning of this treatment.
What is it and how does Gua Sha work?
---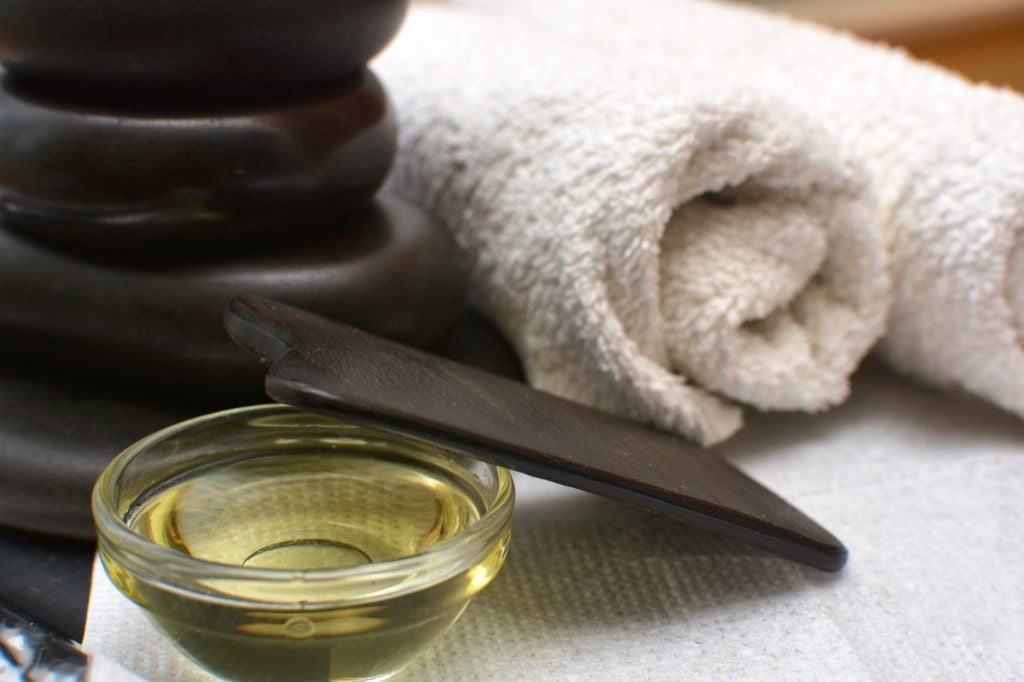 The term contains two words, where Gua means to scrape, brush or scratch, and Sha has a composite meaning for sand and infirmity. So when you are sick or suffer from any other health problem, the technique uses skin scraping to find "sand grains" – or crystallized energy blocks – to be swept away.
Its complexity can be described as a form of acupuncture without needles, hands-free massage and bloodless bleeding. Gua Sha is a complete and targeted treatment that consists of massaging certain regions of the body by combining the scraping of a specific object on the area in question.
We say specific object because there are several materials used to perform this scraping. Some of the most common objects are a buffalo horn, jade stone, saucer, wood, coin, porcelain spoon, among others. The choice is not random, and considers the therapeutic purpose at the time, and this scaling may be deeper or subtle.
Through the chosen object, the technique aims to stimulate the surface of the skin, mobilizing Qi (vital energy) and Xue (energy of the blood), eliminating bad energy and accumulated toxins. All this complexity brings numerous benefits, being the technique indicated for the treatment of diseases and problems such as:
Migraine;
Rheumatism;
Chronic fatigue;
Back pains;
Digestive problems;
Asthma;
Metabolic disorders;
Hypertension;
Deficiencies in the immune system;
Toxicity in blood;
Sinusitis;
Muscle aches.
Even when the patient does not present any health problems, Gua Sha acts as a prevention therapy. In general, it allows the improvement of blood circulation and oxygenation, stimulates the metabolism, eliminates toxins from the body and strengthens the immune system. By itself, this combination of benefits already allows us to avoid a number of diseases.
Gua Sha for aesthetic purposes
In the absence of health problems, many people also seek the technique for both aesthetic and relaxation results. In order to contribute to beauty, Gua Sha acts on several aspects, such as:
Removal of stagnant toxins, liquids and blood;
Stimulates the production of collagen;
Skin rejuvenation;
Strengthening of immunological functions;
Reduction of chins and expression marks;
Reduction of cellulite.
How is Gua Sha performed?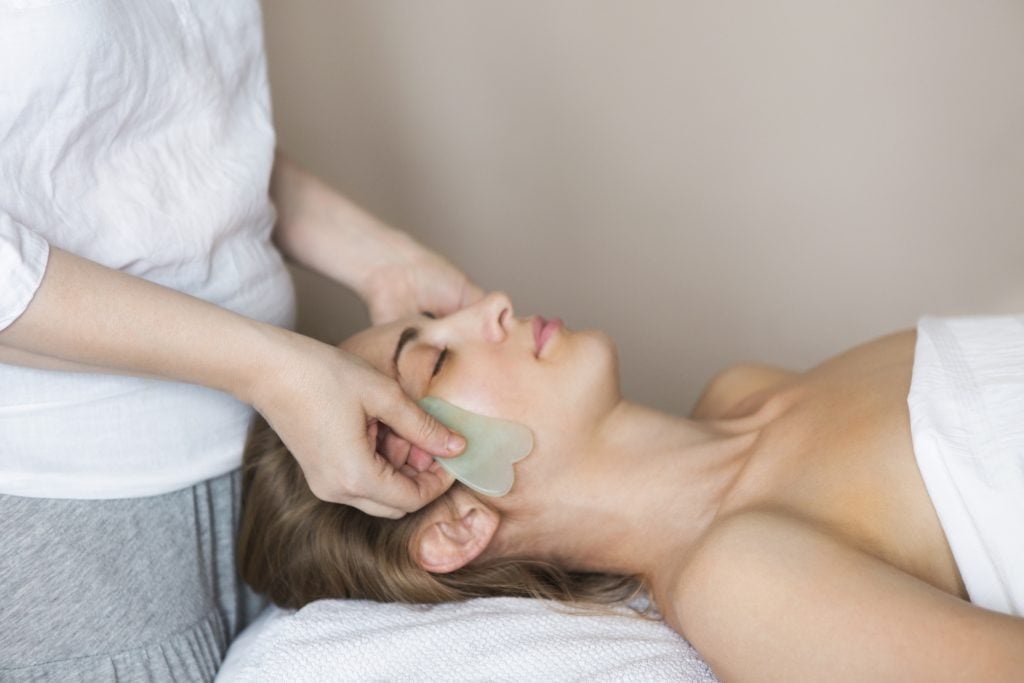 With the patient positioned optimally to cover the Meridians corresponding to their problem, the therapist will first apply a special anti-inflammatory action oil to the area. Then, with the object in hand, the vasodilation is promoted by scraping, leading the skin to a state of slight redness.
In conjunction with scraping, the therapist performs a massage on the patient as a way of assisting the action of the object that they use on the area. Some practitioners perform a massage before they even begin scraping, but this is an optional process that is not usually practiced in China.
Are there any contraindications?
Gua Sha specialists indicate this treatment for almost all types of patients. However, there are some conditions which receive warnings. Do not treat people with:
Open or non-fully healed wounds;
Tumors;
Recent burns;
Varicose veins;
Acute inflammation.
Pregnant women can benefit from Gua Sha only after authorization from an obstetrician and evaluation of the professional specialized in this technique.
---
You may also like:
---