Kombucha: recipe and main advantages
---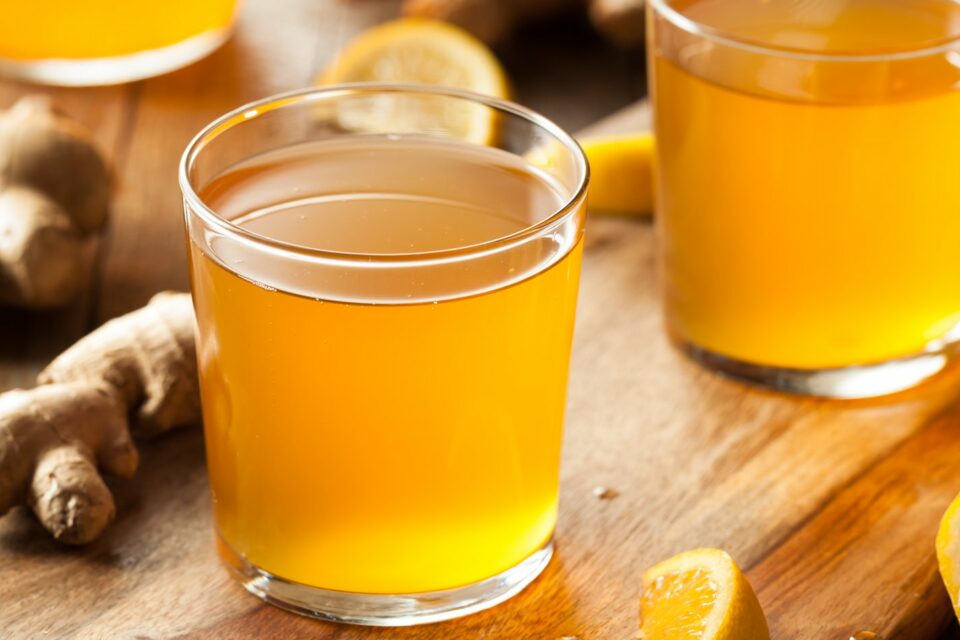 Kombucha is a fermented drink made from sweet black tea fermented by yeasts and bacteria that are good for health, so it is a drink that strengthens the immune system and improves bowel function. Its preparation is similar to that of homemade yogurt and kefir, but we use black tea in place of milk as the basic ingredient.
Black tea with white sugar are the most used ingredients for making this remedy, but you can also use other herbs and additional ingredients, such as green tea, hibiscus tea, mate tea, juice, fruit and ginger, for a more pronounced and palatable flavor.
Receive all our tips by email!
Love Astrology? Subscribe Now and Receive Exclusive Content!
Kombucha and its benefits
---
Kombucha was born in China and tastes like a sparkling apple cider; its consumption brings the following health benefits:
1. It is an energy stimulant
If you need something to increase energy on a daily basis, kombucha may be the best solution. Thanks to the iron released during the fermentation process, responsible for improving the carrying of oxygen in the blood, and a small amount of caffeine, the drink becomes a stimulant for the production of energy in our body.
2. It can work as a natural antibiotic
By having a series of bacteria beneficial to health, drinking this fermented drink can destroy the bad ones, which in turn can cause infections and food poisoning.
3. It improves the digestive system
This drink is an excellent ally for those who suffer from intestinal problems. The microorganisms present in fermentation strengthen intestinal health and prevent discomfort, such as constipation and diarrhea. The drink is also ideal after a meal thanks to its enzymes, which combat digestive discomfort.
4. It Boosts the immune system
Naturally fermented foods and drinks increase the body's immunity. Our immune system depends on our gut health and fermented foods provide the bacteria that our intestines need. In addition, kombucha is rich in antioxidants, which helps increase immunity.
5. Relieves arthritis symptoms
Kombucha contains high levels of glucosamine, which is a substance that the body needs to maintain healthy joints. Glucosamine promotes the production of hyaluronic acid, an acid that helps preserve the cartilage structure and reduce pain in the joints. Hyaluronic acid helps the connective tissues of the body to maintain more moisture, facilitating lubrication and flexibility of the joints.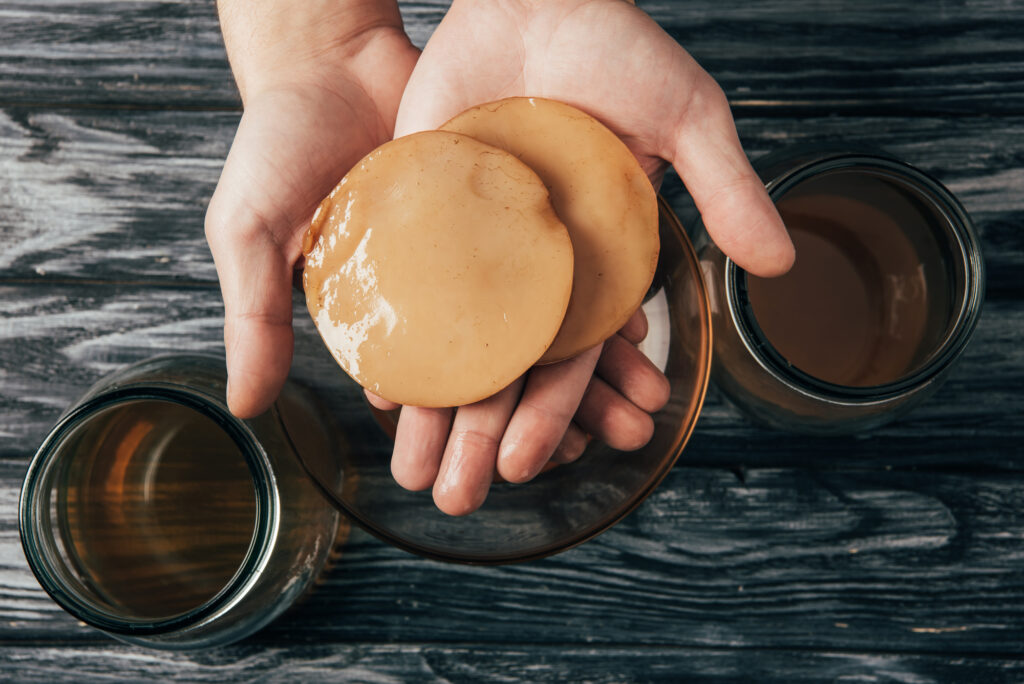 98.1% (1312)
How to make Kombucha?
Ingredients
1 good kombucha crop;
¼ l of fermented tea;
250 g of white sugar;
3 l of pure mineral water without chlorine;
4 to 6 small black tea bags without metal clips;
A large, clean glass pan;
One very clean glass container to house the fermentation;
A well sanitized cloth to cover the glass container;
Elastic or a very clean solid thread to hold the cloth.
Preparation
Get rid of all the rings, bracelets or watches you wear; wash your hands and disinfect all surfaces that have been in contact with the objects used to prepare the drink, making sure that they are well sterilized.
Boil 3 l of water in the pan for five to 10 minutes. Add 250 g of sugar and boil for another two or three minutes;
After boiling, add the herbs or tea bags, cover the pan and let it steep. Wait for the drink to stay at room temperature, allowing it to cool naturally.
If you made the tea with loose herbs, it is important to strain the liquid.
Placing the tea inside the kombucha container.
Remembering that it is a culture of bacteria and, therefore, it is essential that you properly sanitize and dry your hands and containers.
The kombucha's disc can sink, float or be suspended in the middle of the liquid – there is no standard behavior.
As the fermentation needs oxygen, the container must be covered with a clean cotton cloth, securing it with an elastic band, so that there is no contamination of the drink.
---
You may also like:

98.1% (1312)
---