The legs in body language: what your posture says about you
---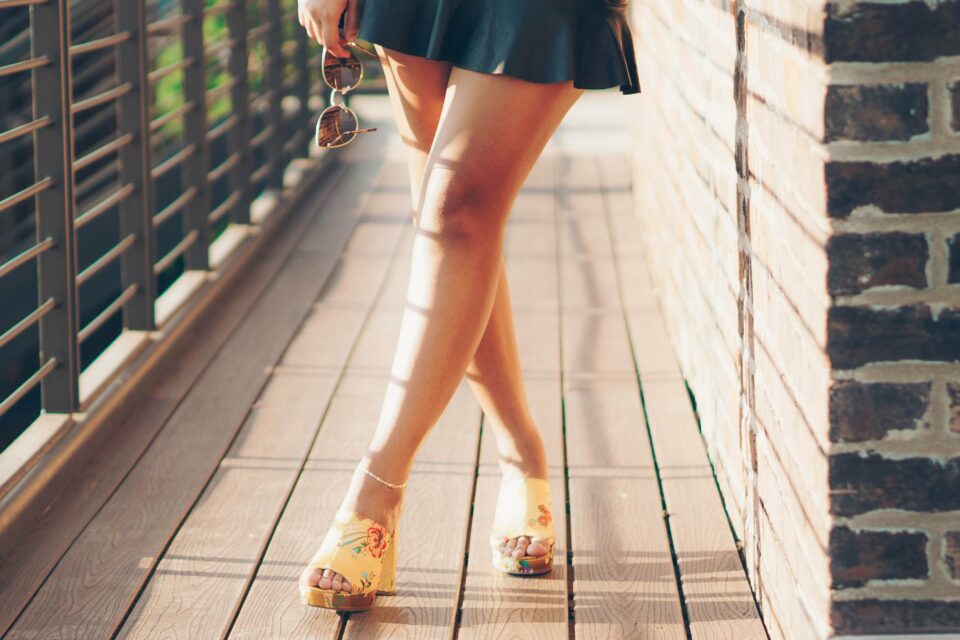 You probably never realized that the position of the legs in body language may reveal more about your thoughts than you ever imagined.
Crossing the legs, like crossing the arms, indicates a defensive attitude. While arm-crossing is a subconscious attempt by a person to protect their vital organs, the heart and the lungs, crossing the legs is an attempt to protect the genitals.
Of course, crossing the legs seems like a silly and ineffective way to hide the genitals but our unconscious mind rarely works rationally, or, to be more precise, works in ways that don't seem rational to us.
When someone feels extremely defensive, they might cross legs in addition to crossing the arms thereby achieving a complete sense of protection since all their delicate organs are covered. This gesture is usually observed in a person who is standing at a distance from a group because they feel unaccepted, self-conscious or anxious or simply because they're strangers to the group.
Such a vulnerable position demands an action that makes us feel secure and by subconsciously protecting all our organs, we successfully achieve that sense of security.
Receive all our tips by email!
Love Astrology? Subscribe Now and Receive Exclusive Content!
Interpretation of the legs in body language
---
Open legs
Legs which are held apart when standing provide a stable base for the person. Standing with feet about the width of the shoulders is a normal, relaxed pose. Slightly wider indicates that the person feels grounded and confident.
A wider stance makes the body wider and hence appear bigger and is a signal of power and dominance. This also takes up more territory and shows domination.
Taking a stable position is readying the body in case the other person attacks and can be a cautious position.
Open legs displays and makes the genitals vulnerable. This can be a sexual display (especially men to women) or a show of power (especially between men).
When one foot is forward and the other behind, this can be taking a extra stable position in case of frontal attack. It can also be a frozen walk, indicating that the person wants to go somewhere (which way are they pointing?).
Closed legs
When the person is standing with feet together (or less that a relaxed shoulder-width) then this may display anxiety as it makes them smaller as a target and gives some protection to the genitals.
A fully-closed standing position has knees touching. Increased desire for protection may be indicated by the person turning slightly to the side, leaning forwards a little or pulling the hips back. Note that a closed position also happens when the person is cold.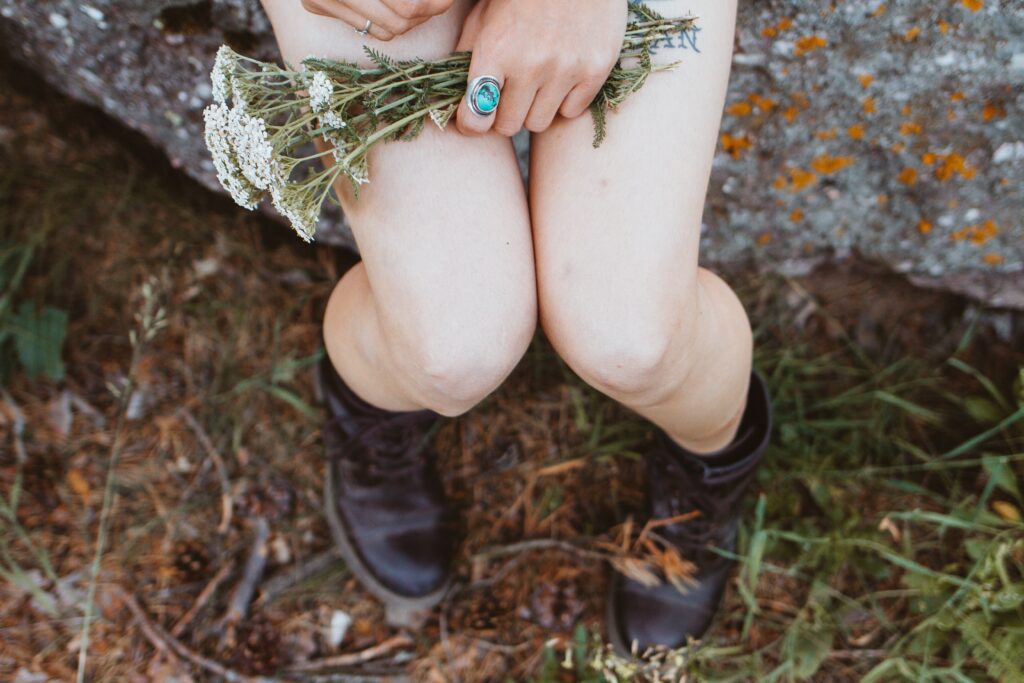 Crossed legs
As with arms, crossing legs can protective and negative, shielding the person from other people and their ideas.
Tension may be seen in crossed legs and greater anxiety leads to legs held more rigidly and which move more jerkily. Crossed legs can also mean that the person wants to visit the toilet.
Crossing legs when standing can be an indication of shyness or being coy and may be accompanied by such as hands held behind the back and a lowered head.
This is an unstable position and the person may sway a little. Being so easy to be pushed over and slow to unwind and run away, this is seldom a defensive stance, although it can be submissive.
Ponting legs
Legs may be used to point to things of interest, as with other parts of the body. The reverse is also true and pulling a leg back may show disinterest.
When standing, one leg may point at an angle with both foot and knee. Pointing anywhere away from the other person means 'I want to be elsewhere'.
Strinking
Legs can also be weapons, since they're longer than arms and have much bigger muscles. This can make a kick very powerful.
The legs can hit with thigh or knee (such as in the groin strike), the shin (a nice hard bone) or the top, ball or side of the foot.
Actual striking is rare, but moving as if to kick someone can come from a desire to actually do so. A slight twitch in the right direction can thus signal aggression and cause embarrassment. Swinging the leg may simulate kicking.
---
You may also like:

98.1% (1312)
---