Leo and Leo compatibility
---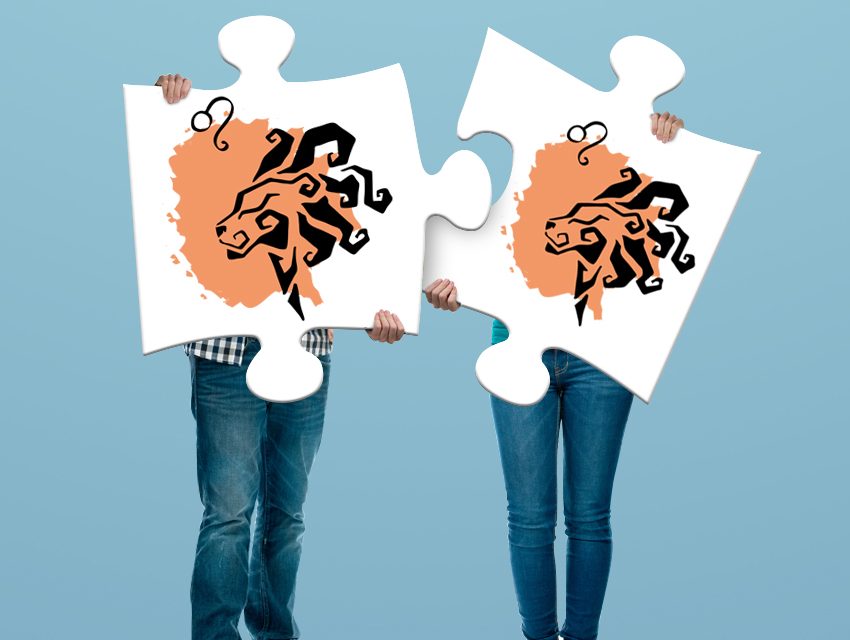 A couple formed by Leo and Leo has high levels of compatibility. However, before checking the compatibility, learn a bit more about this sign.
This is a fire sign and when Leo and Leo meet each other, the flames of love and passion will make them tremble with pleasure.
Leo is known as the king of the zodiac and the actual combination of a couple formed by Leo and Leo tends to be viewed with much enthusiasm by other people because they disclosure their relationship for everyone to see. In this sense, we can say that the degree of compatibility is considerably high.
Receive all our tips by email!
Love Astrology? Subscribe Now and Receive Exclusive Content!
Leo and Leo: how will the relationship work?
---
The attraction that a native of Leo can feel for another Leo native can be seen instantly and even become very sensual, considering that Leo is a sign governed by the sun, representing the star that governs our solar system, it leads and shines uniquely with his heart.
Colourful, cheerful and adventurous, these are characteristics that make Leo and Leo an ideal couple, although, like every couple, there must always be a degree of commitment since for a Leo native it can become complicated to share the spotlight with another person.
One feature that stands out among the Leo sign is his great sense of social consciousness, his interest in society and his natural abilities that have to lead the couple.
He can become very demanding, vain, bossy and even become considerably possessive, given his pride and the need to remain the centre of attention.
However, despite this, Leo is also very honest and loyal which allows him to be an individual who cares much more for the fidelity of the relationship.
How do they communicate?
One thing to consider is that Leo is a fixed sign, which means that egocentric conflicts that may arise in the relationship can make it stormy.
In this sense, the best solution, without having to get to sleep in separate rooms, is to clearly limit the territory of each one so that all the responsibilities and benefits are shared equally.
What about sex?
In what comes to sexual terms, this is absolutely necessary for both, and fortunately, both like similar things. For this reason, if the love life is not particularly imaginative, then it will be very sensual and satisfying.
---
You may also like:
---